I was not willing to waste the extra space on the print out sheet of mini photos for my friends' dogs pictures for the key chain and necklace I made with them (no one can accuse me of not being frugal – LOL) (see prior post HERE). So I printed out a bunch of Hermes logos to see if I could make a bougie on a budget bracelet.
Unfortunately, Craft Fantastic does not have any trays in gold metal (I've written to them asking if they are planning to get any gold trays, but they haven't replied yet). I wanted to create a gold metal version of the Chanel bracelets I made HERE.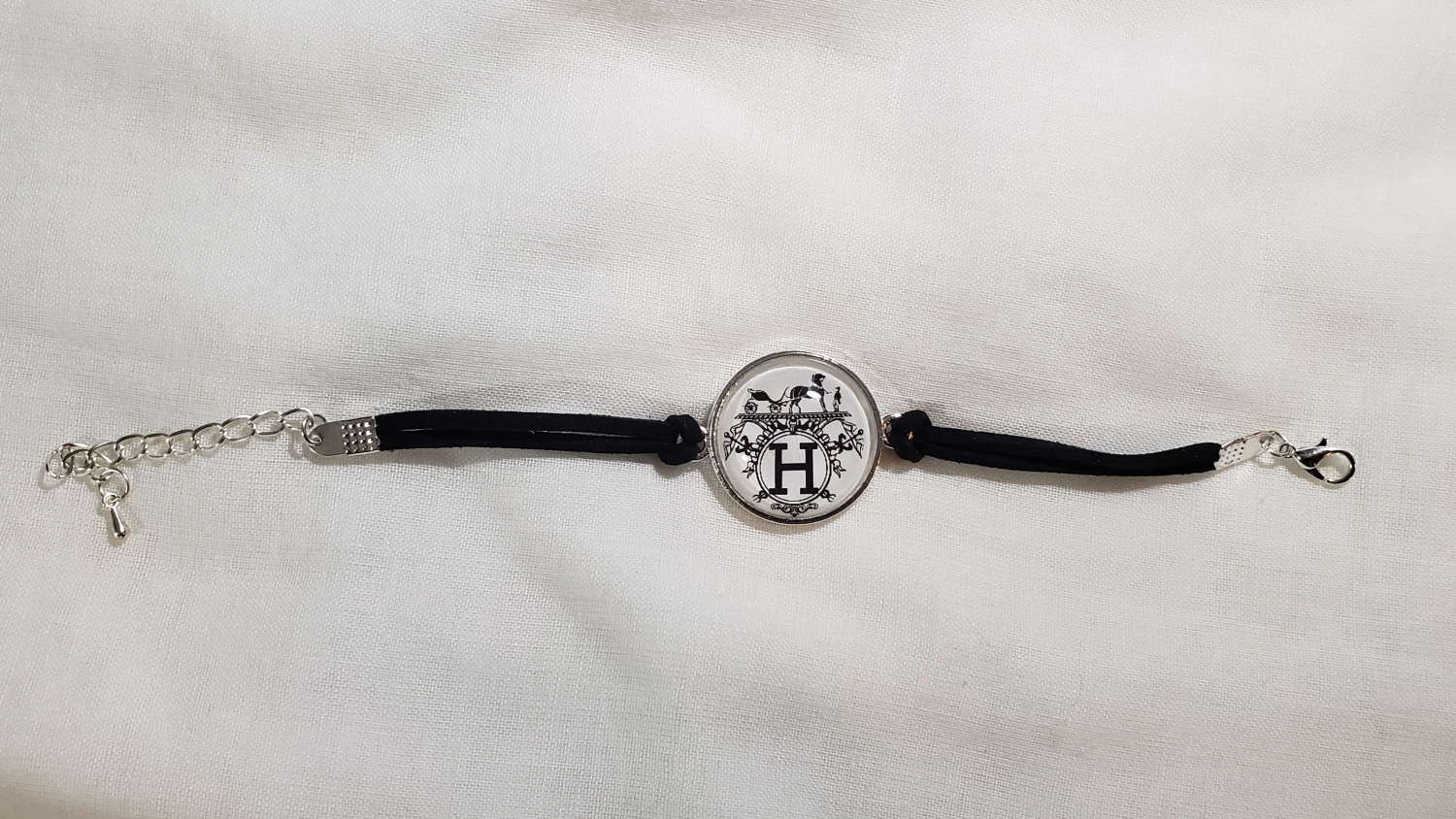 So as an alternative, I took one detailed H logo (the one with the carriage, horse and rider) and made a single charm faux leather strap bracelet. It is super cute and I really like how it came out. The one down side is that due to the weight of the charm, it can spin on the wrist and always seems to face down unless I make an effort to flip it facing up.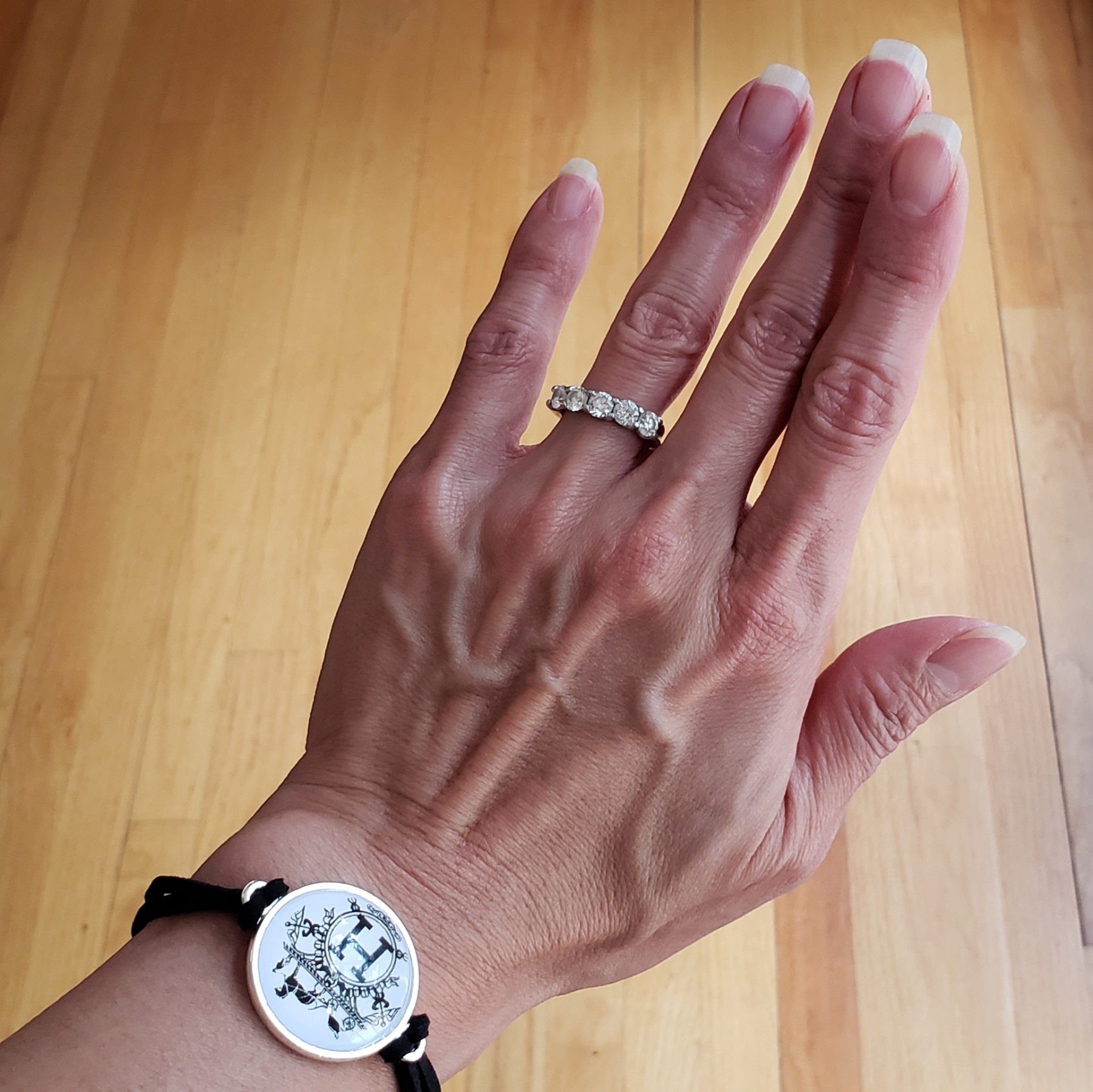 Anyway, I thought I would share this super cute and easy to make bracelet.
This bracelet is being entered into the following challenges:
Word Art Wednesday Anything Goes Challenge
Creatalicious Anything Goes with Optional Pearls and/or Lace
Crafts Galore Encore Anything Goes Challenge
Through the Craft Room Door Anything Goes Challenge
Lil Patch of Crafty Friends Anything Goes Challenge