When Mr. CraftyPaws told one of his work colleagues (we'll call him Mr. Doglover) that his wife (me) made doggy jewelry, Mr. Doglover jumped on asking for some personalized goodies of their two rescue dogs for him and his wife. They rescue dogs from kill shelters and help transport them to no kill shelters and shelters in the Northeast where dogs that may otherwise be euthanized in the South can be adopted out — yes, that's the kind of people they are (my kind of people). So of course, I said yes.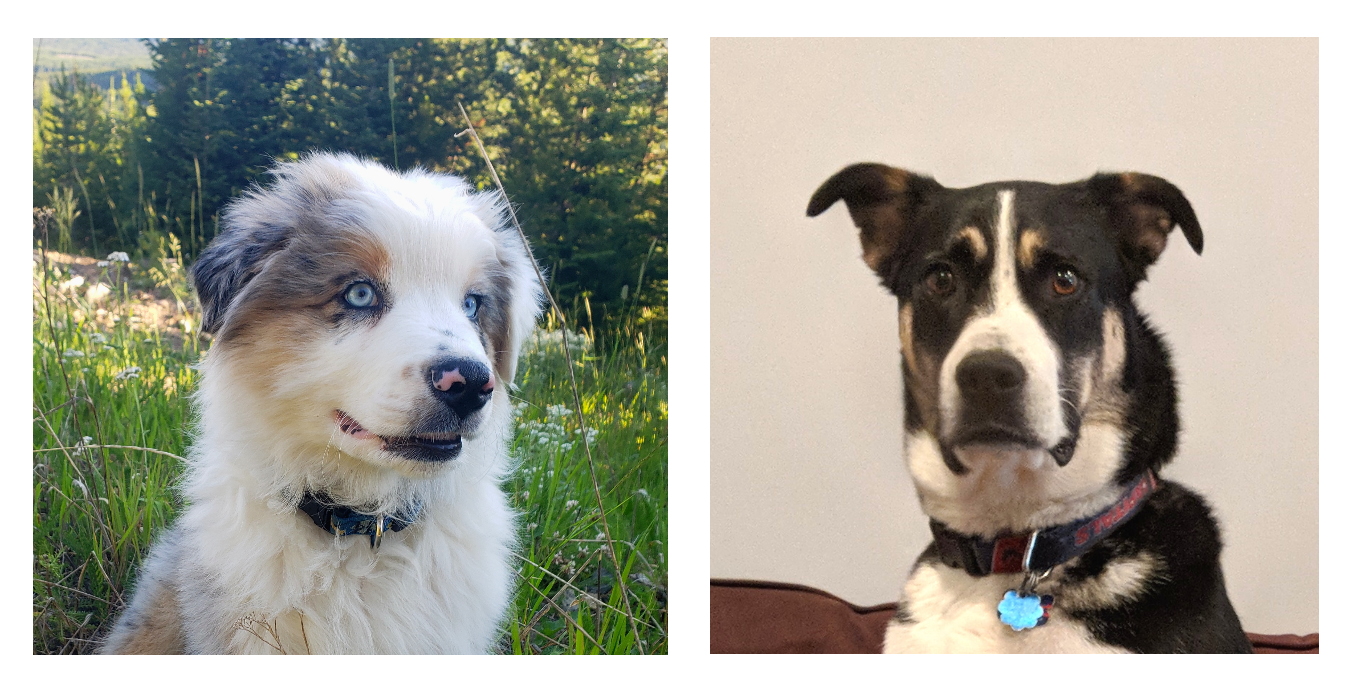 Luna is a husky mix (see those gorgeous blue eyes) and is the wife's new little baby (the last of their human children is leaving for college this year). The other, Koozy, which is a shephard mix, is older and the shadow of the husband.  I first edited, brightened, cropped, and color adjusted the pictures Mr. Doglover emailed me. Then I downsized them and sent them for laser printing to FedEx (it only costs $0.53 and ready in 20 minutes). Then I drizzled a small dollop of Craft Fantastic Glaze Glue on the images and dropped Medium Glass Squares over top. Remember to have Q-tips to wipe away the excess that oozes out from the edges of the glass and wait a few minutes to dry.  I fussy cut away the excess paper around the glass-topped photos, and then they were ready to mount onto the Medium Square Pendant Trays.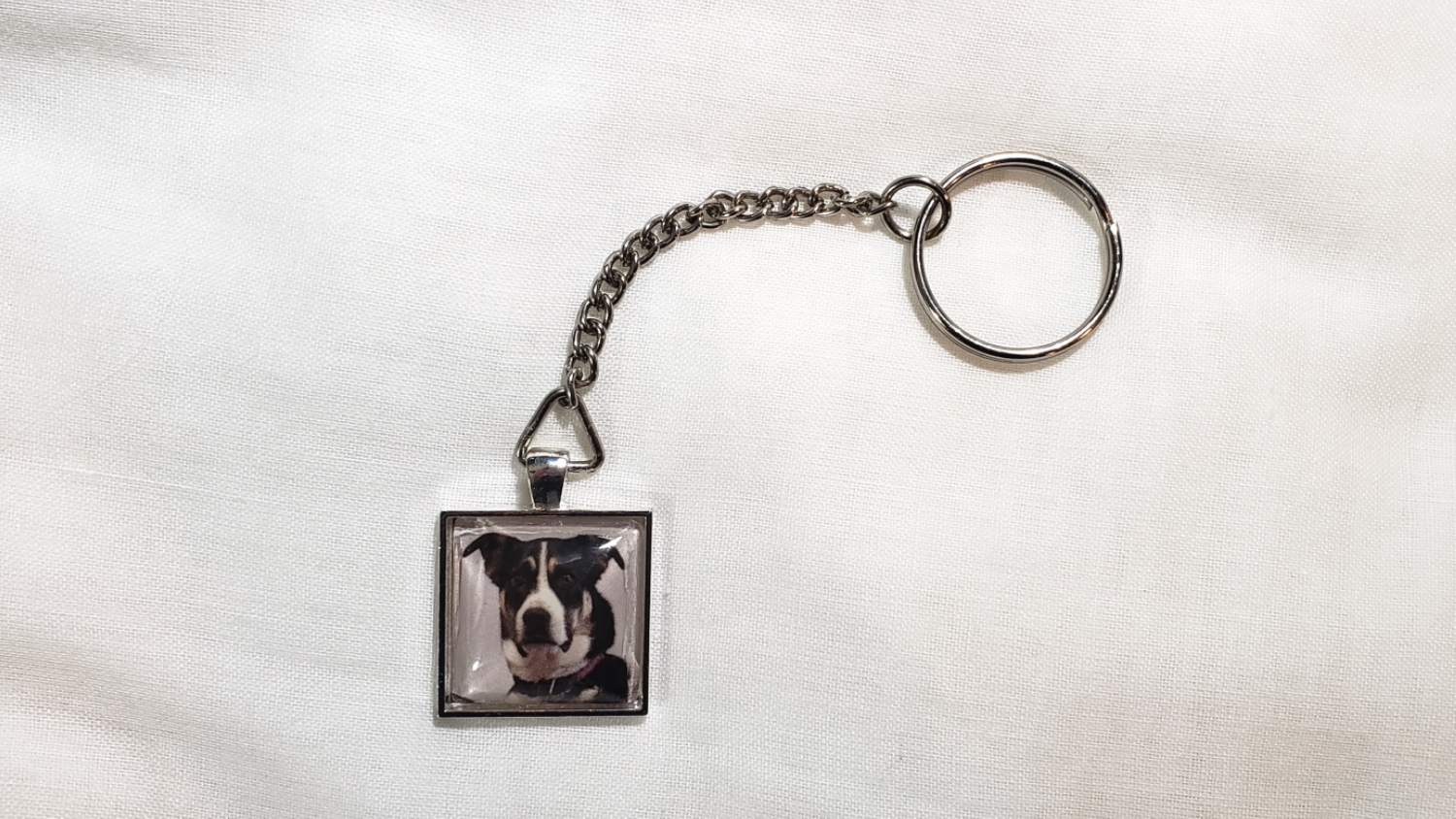 Because I wanted to make Koozy's pendant something Mr. Doglover could use, I attached it to a chain key ring (I'm not sure where I had this from, but it's definitely an upcycle piece). The Luna pendant I attached to a simple necklace chain from my stash. I hope Mr. and Mrs. Doglover will like these little tokens of my appreciation for all they do for dogs.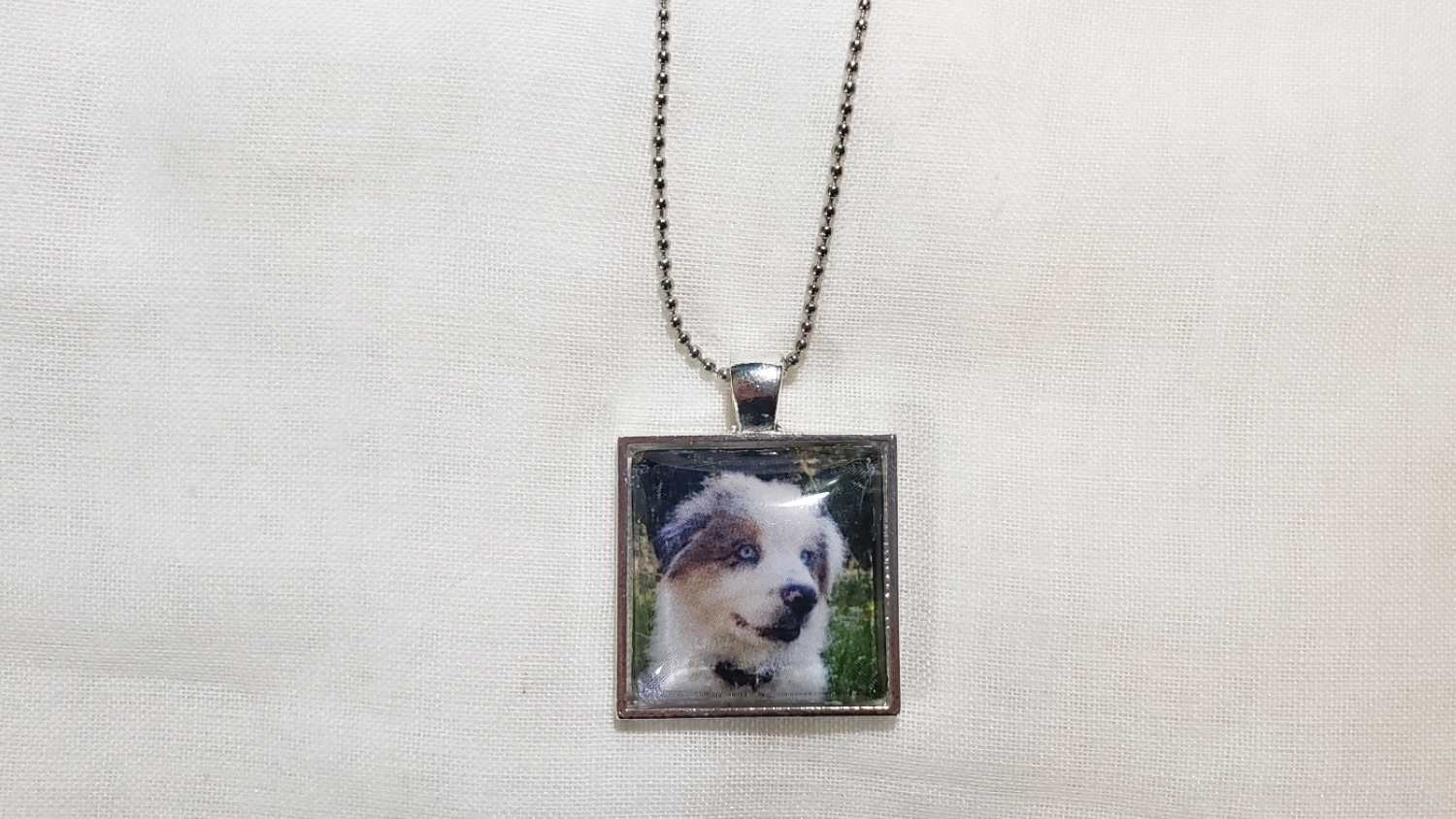 These projects are being entered into the following challenges:
Word Art Wednesday Anything Goes Challenge
Creatalicious Anything Goes with Optional Pearls and/or Lace
Crafts Galore Encore Anything Goes Challenge
Through the Craft Room Door Anything Goes Challenge
Lil Patch of Crafty Friends Anything Goes Challenge