A few weeks ago I shared with you all my huge disappointment in the customized paint by numbers kit of my Havanese, Bandito, that I received from Victoriasmoon.com (HERE). But with all the time I have had while we "shelter in place" during this Covid-19 pandemic (and honestly, the "blahs" I can't seem to shake to start a new art project), I decided to just keep adjusting, painting, and cropping the portrait until I was happy with the final result.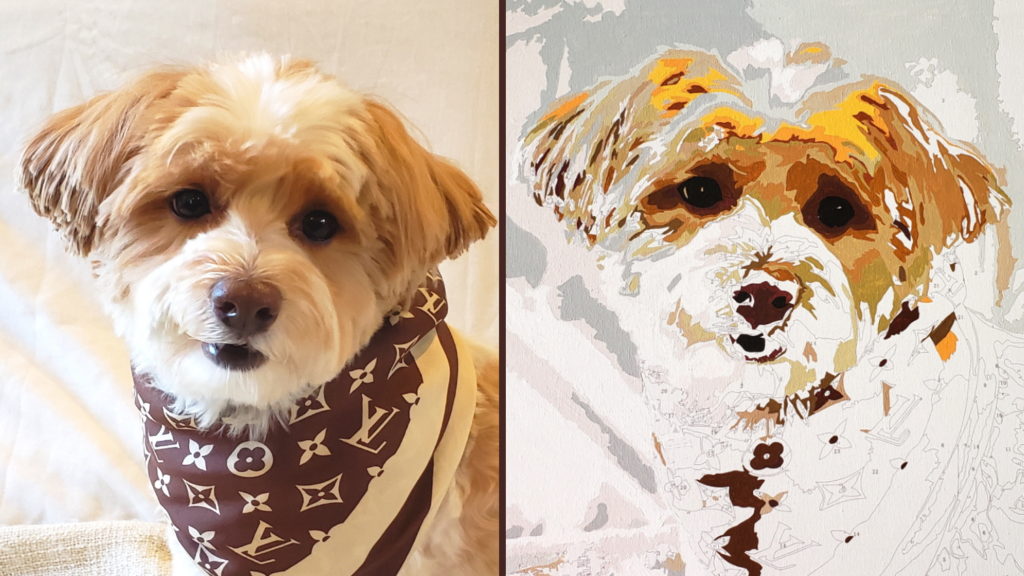 The above picture shows the photo I submitted to Victoriasmoon.com, and what following the paint by numbers kit strictly resulted in.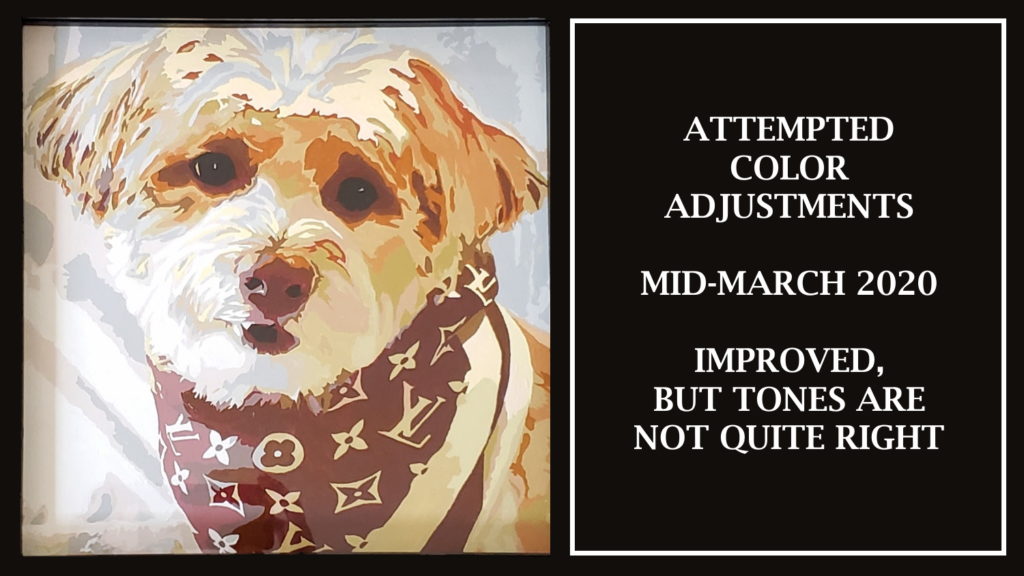 I mixed some of my own paint colors and tried to tone down the bright orange and yellow-orange bits. I let it sit for a day or two and realized that the color adjustments were too bright in tone as compared to the other areas of the portrait. I also decided to add more detail by adding smaller furry sections and layer in texture-indicating lines. That's one of the benefits of acrylic painting; it dries fast and you can easily layer on additional (fixing) coats.
By the way, I also used an X-Acto blade and cut the canvas from the deformed frame (you could see the impression of the staples through the canvas), and I framed it in a 12″ x 12″ frame that I had stashed in my craft closet. The following is my final painting, and I am well-pleased with the results! This is a 50th birthday present to myself (yes, it was my birthday yesterday). 🙂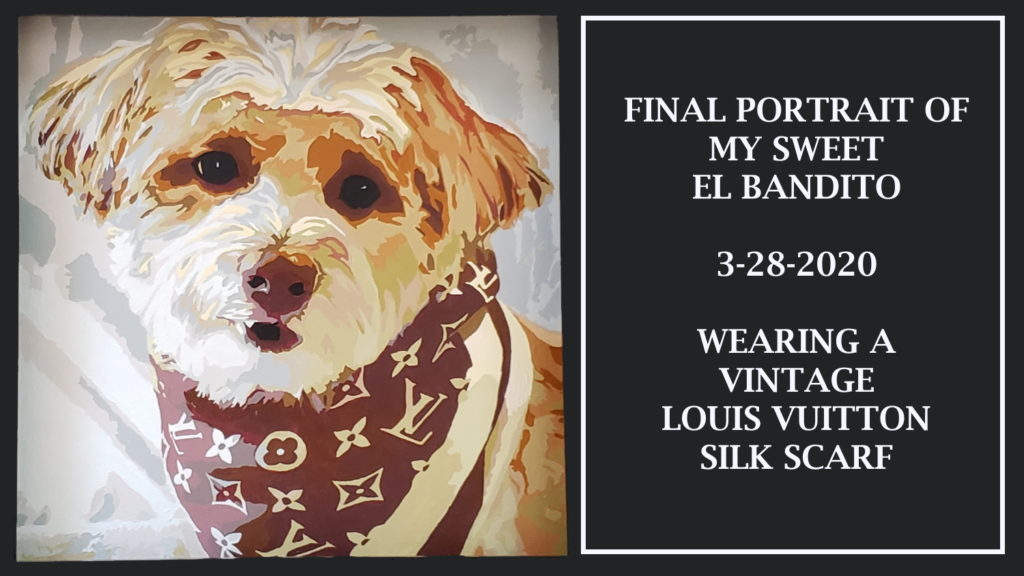 This portrait painting is being entered into the following challenges:
Simon Says Stamp Wednesday Anything Goes Challenge
Creatalicious Anything Goes with Optional Layer It Up Challenge
Word Art Wednesday Anything Goes Challenge
Lil Patch of Crafty Friends Anything Goes Challenge
Crafts Galore Encore Anything Goes Challenge