As many of you may know, I've been coloring up a lot of The Greeting Farm little fairies and girls (the ones here are Sweetie Bean and from the Magical Kit) as part of my Copic coloring tutorials series on YouTube. I thought about a variety of ways to use them, and I did make a card for one of my subbies with one of them, but I ultimately decided to try to create a mixed media spring forest canvas with them.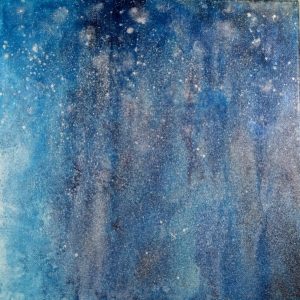 I didn't want to detract from the adorable fairies (I added wings to the little ladies who didn't have them), but I did want to create a magical scene with them so I first created a visually very textured but monochromatic bluish background with a lot of layers of sprays (letting each layer dry before spraying the next coating to get a deep rich look). I used a Heidi Swapp Color Shine Spray in Navy, DecoArt Media Shimmer Misters in White and Turquoise, a Recollections spray in Blue Shimmer and a Tattered Angels spray in Blue Icing. I love the shimmery white (sorry the shimmer was not captured in the photos) speckling/splotches that I imagine to be fairy dust or tiny fairies deeper in the forest.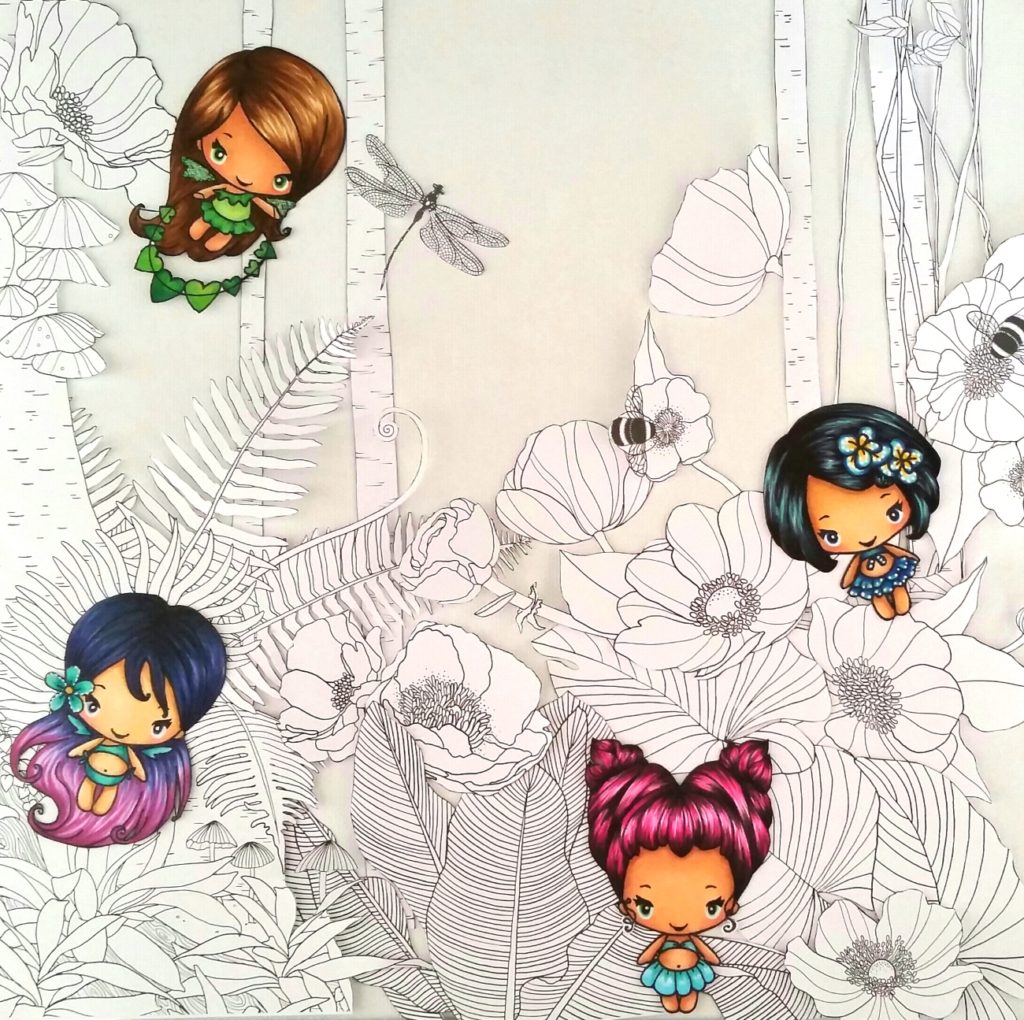 Then I did a LOT of fussy cutting. And when I say a LOT, I mean a LOT! I took several sheets of the Stampin' Up! "Inside the Lines" Designer Series Papers and fussy cut out trees, leaves, ferns, flowers, bees, dragonflies, vines, and mushrooms. I even drew a few birch tree trunks with a black Copic multiliner 0.03 pt. pen to add to the background and fussy cut those out too. Then I mapped out where all the pieces would fit onto a 12″ x 12″ canvas (I had a spare to work on while the sprayed one was drying). Once I generally liked where everything was positioned, I used some GLAD Press'n Seal kitchen wrap paper to temporarily set them in place (this was a trick I learned from Jennifer McGuire for setting die cut pieces for layered cards). I decided not to color any of these fussy cut pieces so that they wouldn't distract or detract from the colorful fairies.
Finally, I got to the assembly, and I had so much fun, putting this all together! I glued the initial background pieces down with wet glue, and then started to pop up parts and/or full floral pieces and fairies on double sided foam adhesive or fun foam. I'm hoping to finish a second canvas (more fussy cutting tonight!) and will come back and share that tomorrow. *wink*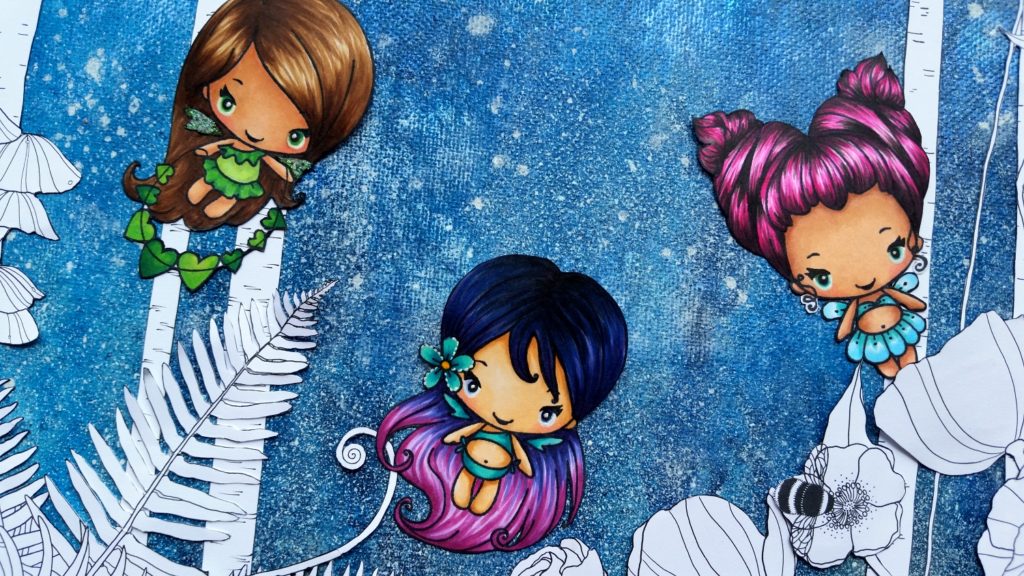 This canvas is being entered into the following challenges:
The Greeting Farm Farm Fresh Mixed Media Madness Challenge
Simon Says Stamp Monday Layer It Up Challenge
Fab 'n' Funky Flowers Challenge
Word Art Wednesday Anything Goes Challenge
Crafty Gals Corner Anything But a Card Challenge
Creatalicious Anything Goes Challenge with Optional Gems or Pearls
Through the Craft Room Door Anything Goes Challenge
613 Avenue Create Anything Goes with Optional The Rubber Room-No Digis Challenge
Crafty Purple Frog Lovely Ladies Challenge
Not Just Cards Monochrome Challenge