Mr. CraftyPaws and I are huge Doctor Who fans so when I saw THIS fireworks diamond painting at Newfrog.com, I was so excited about using it as a background for an exploding Tardis art piece (from The Pandorica Opens and The Big Bang story arc).
I was able to do this full drill painting in about 3 days (working on and off, of course). I didn't approach it with any particular method. I just worked through each color more or less throughout the entire painting. Over long stretches of time, I would get bleary eyed and miss sections of a particular color and have to go back, but that was fine. I used the prep trays that came with all 3 diamond paintings that I received to review from Newfrog.com, and was able to keep all the colors organized as I worked through the project.
The following are a series of pictures of the project as I progressed: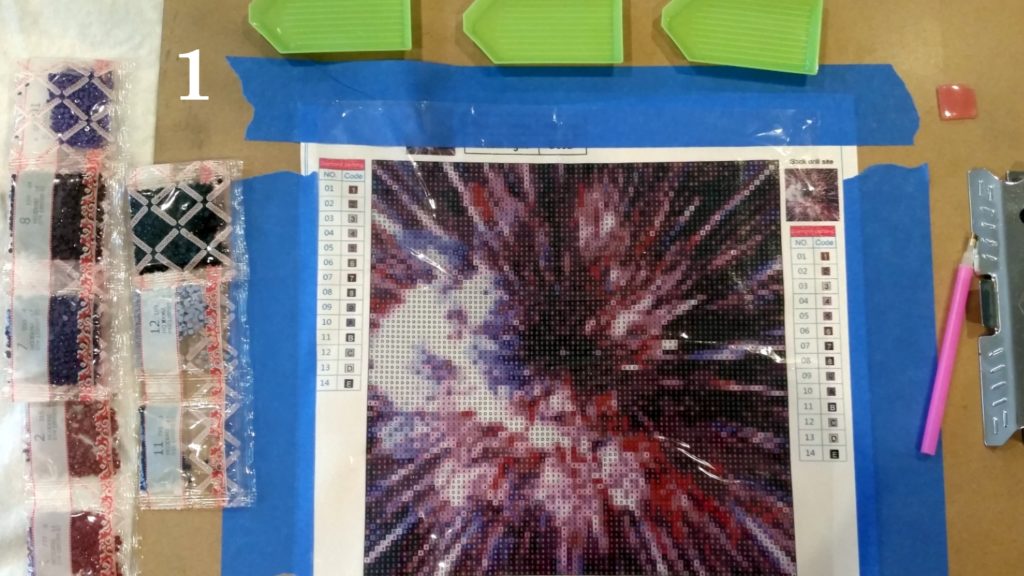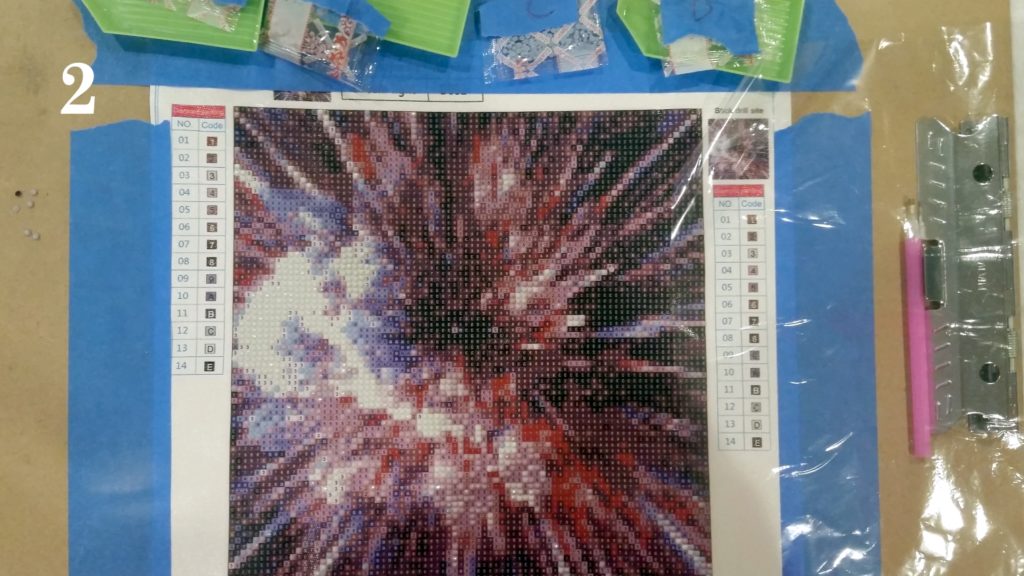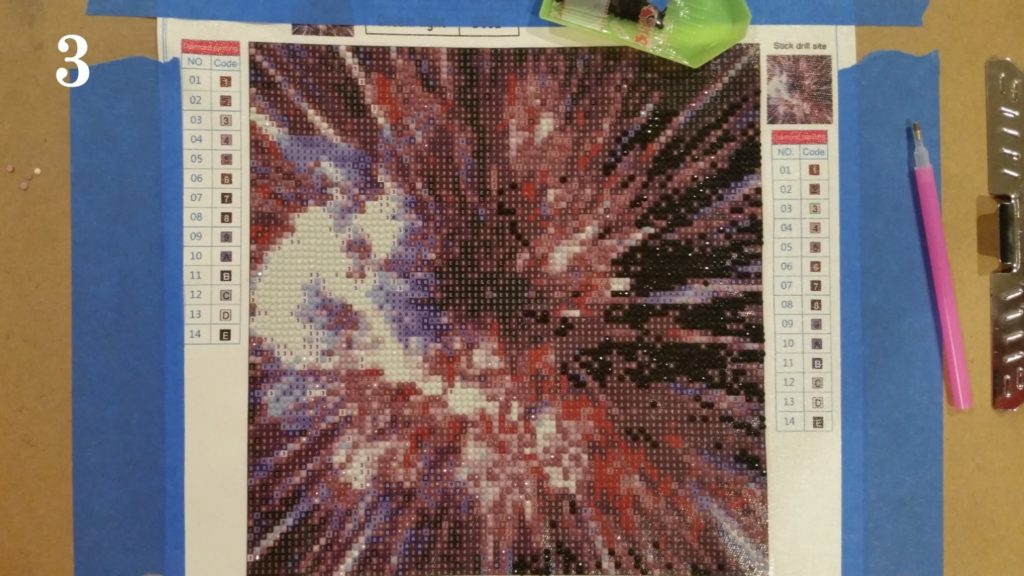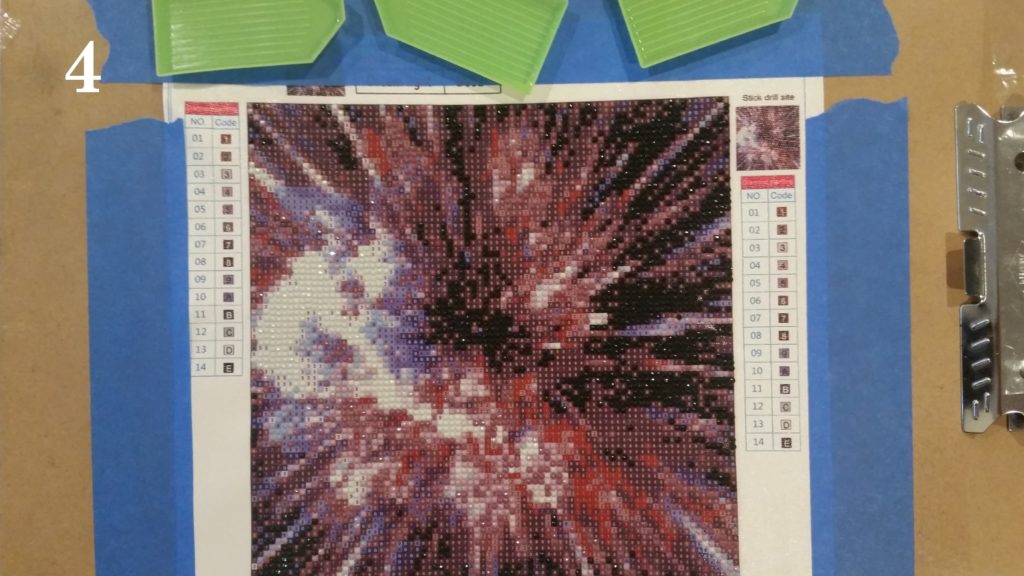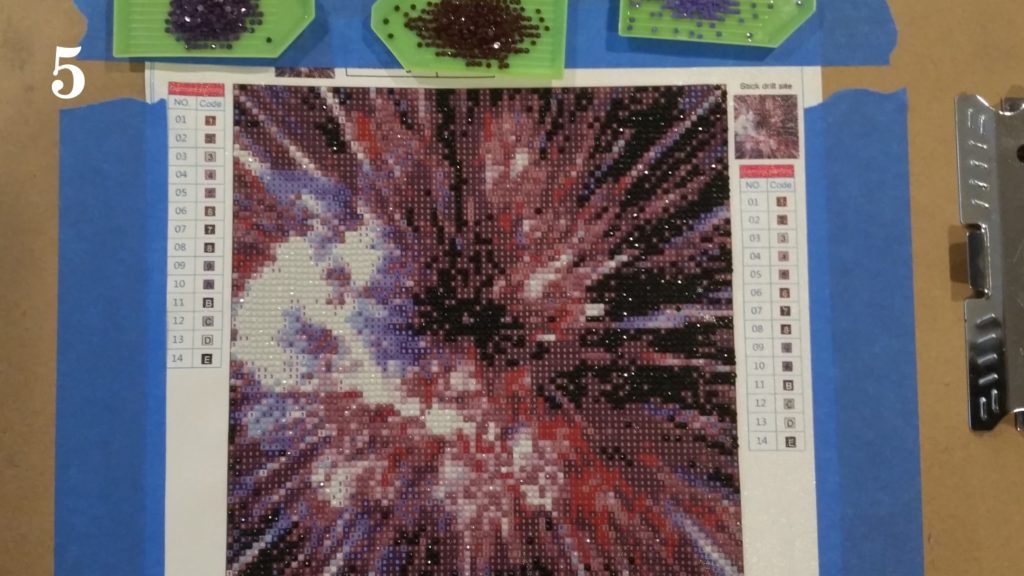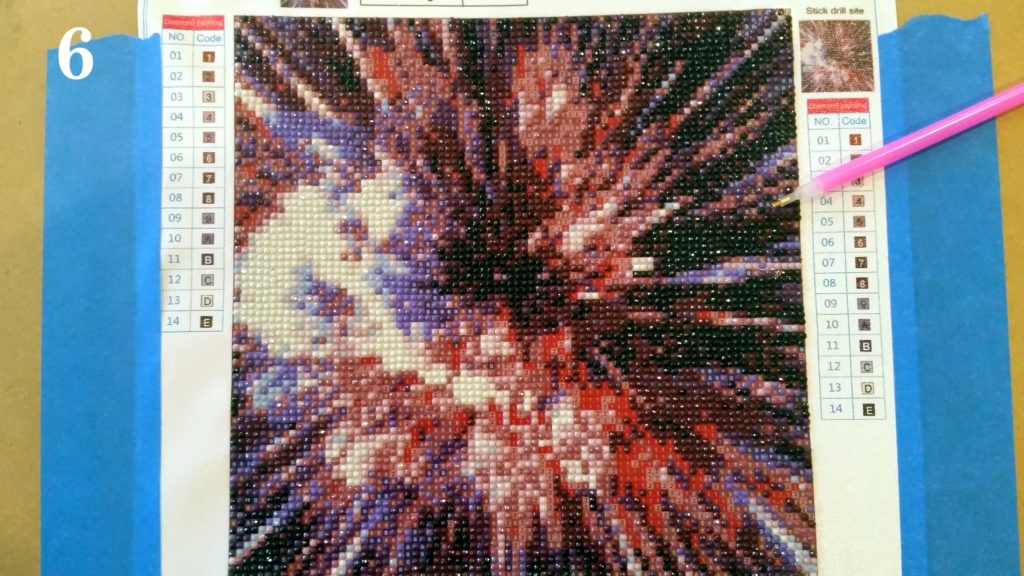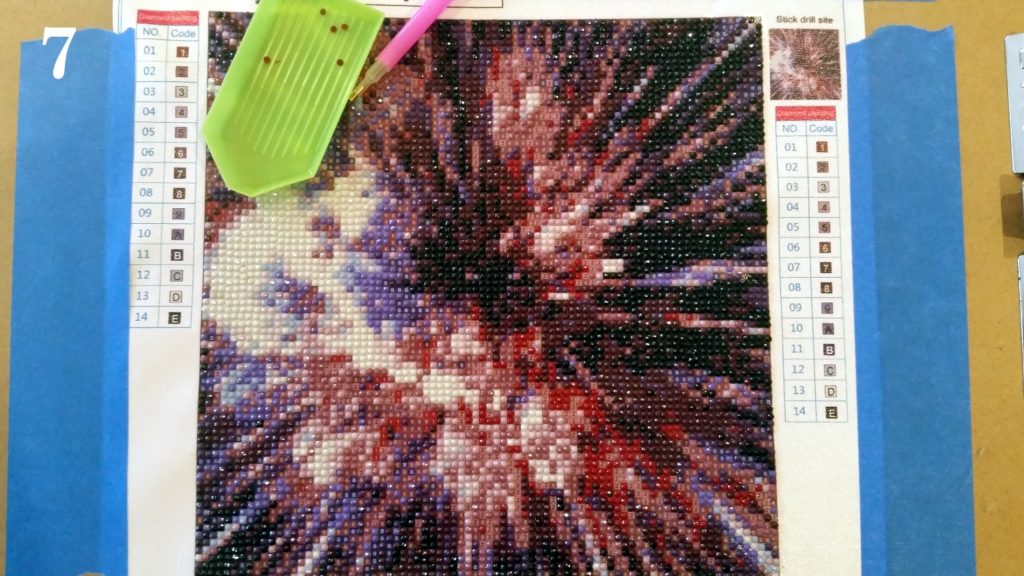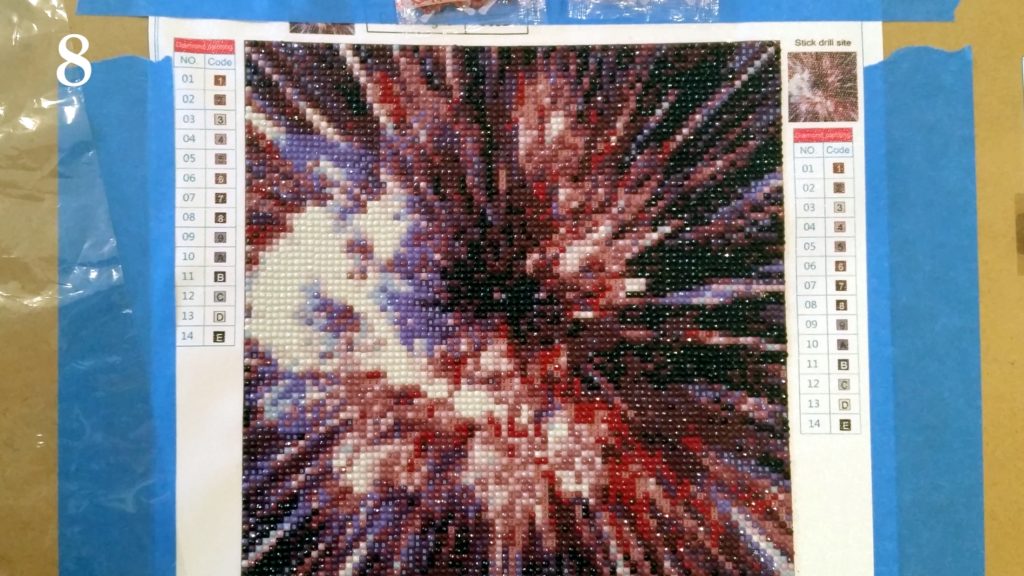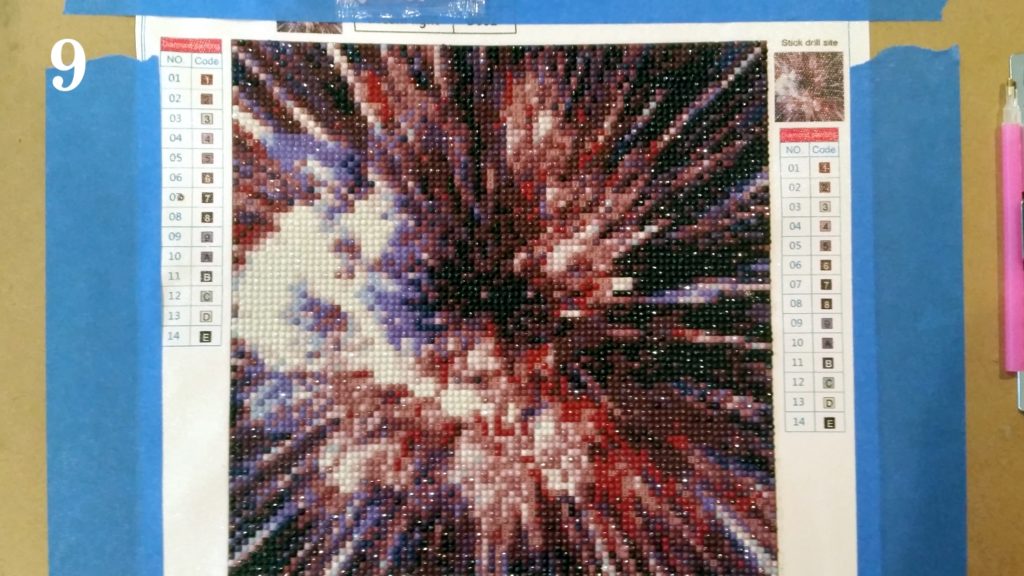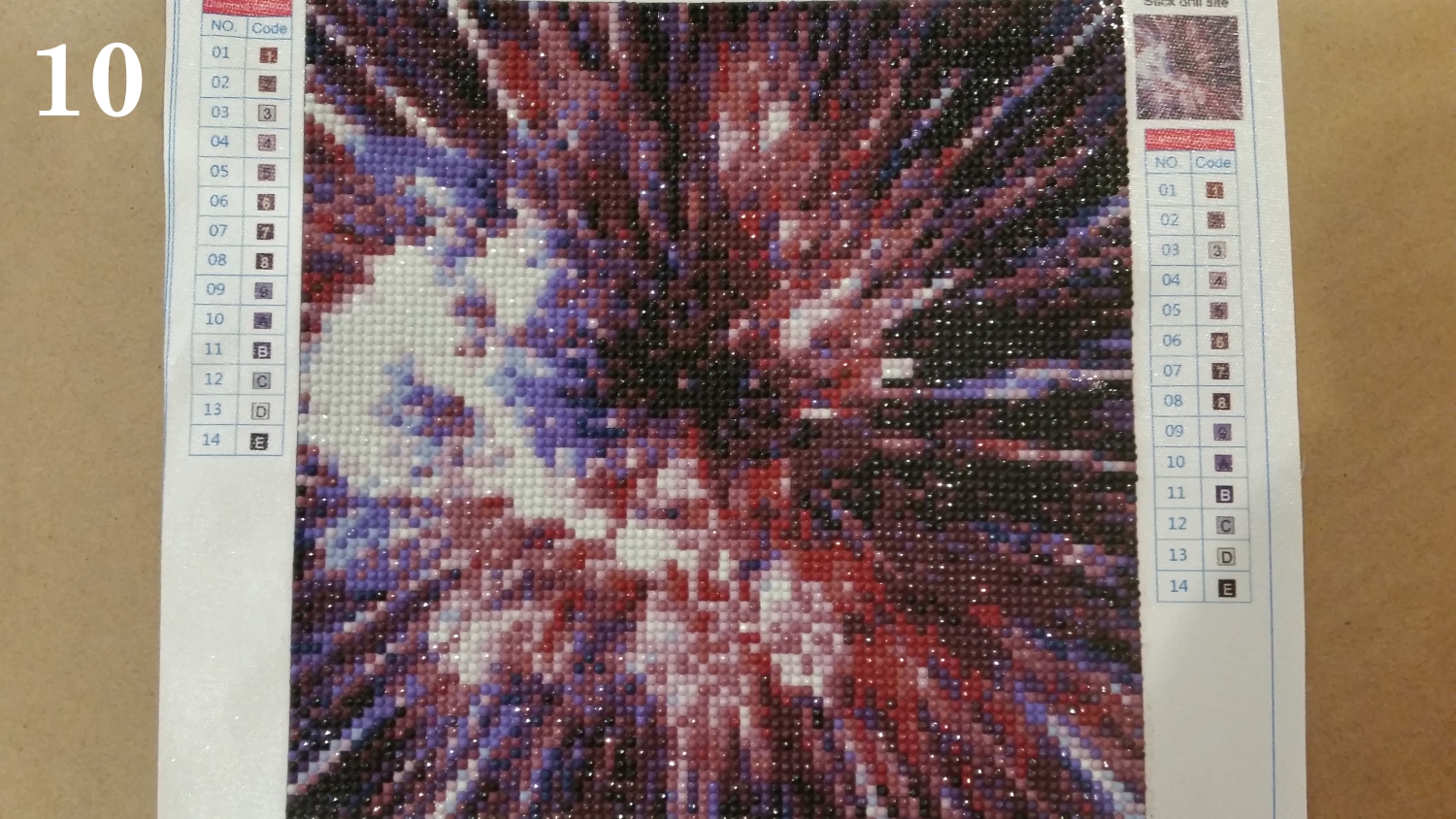 Next I stamped the Tardis image from the Kindred Stamps "Time Traveler" stamp set twice and used the following Copic colors to bring them to life: Y000, Y00, B41, B95, B66 and B69. Then I fussy cut out both images, cut off the top light of the telephone box/time travel machine from one and then haphazardly cut up the images so that it would look like the 4 sided Tardis was breaking apart.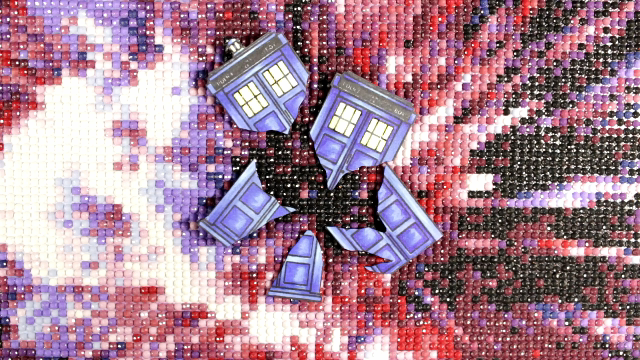 I layered in the cut up pieces of the Tardis using foam dots and Tombow adhesive tabs to give the pieces varying depth from the diamond painting background — less depth toward the center and more depth as the pieces emanated out to give the illusion as if it was exploding out from the center. Lastly, I bought an IKEA frame and had a custom mat cut at Hobby Lobby to fit the exact dimensions of the diamond painting. The final framed piece is the top picture of this blog post.
GIVEAWAYS:
Newfrog sent me three diamond paintings (duplicates of the white dog HERE, the blue flower close up HERE, and the fireworks canvas from this post) to give away to my subscribers. If you're interested in entering this giveaway, CHECK OUT THE YOUTUBE VIDEO (below), be a YouTube subscriber to my channel, and leave a comment there on that YouTube video (CLOSES November 29, 2018 and winners will be announced on my YouTube channel):
This Exploding Tardis Diamond Painting is being entered into the following challenges:
Word Art Wednesday Anything Goes Challenge
Creatalicious Anything Goes with Optional Layer It Up Challenge
Lil Patch of Crafty Friends Anything Goes Challenge
Just Keep On Creating Anything Goes Challenge
Crafter's Castle Anything Goes with Optional Holidays Challenge
The Corrosive Challenge Anything Goes Challenge
613 Avenue Create Anything Goes with Optional Twist Christmas/Winter Challenge