I love upcycling projects, and I have a pile of baby food jars that I have been hoarding (I make dog treats with baby food and wheat germ–you can find the recipe HERE).  So I decided to make some gift DIY lace votive holders using some of these jars and decoupaging (one of my most favorite crafty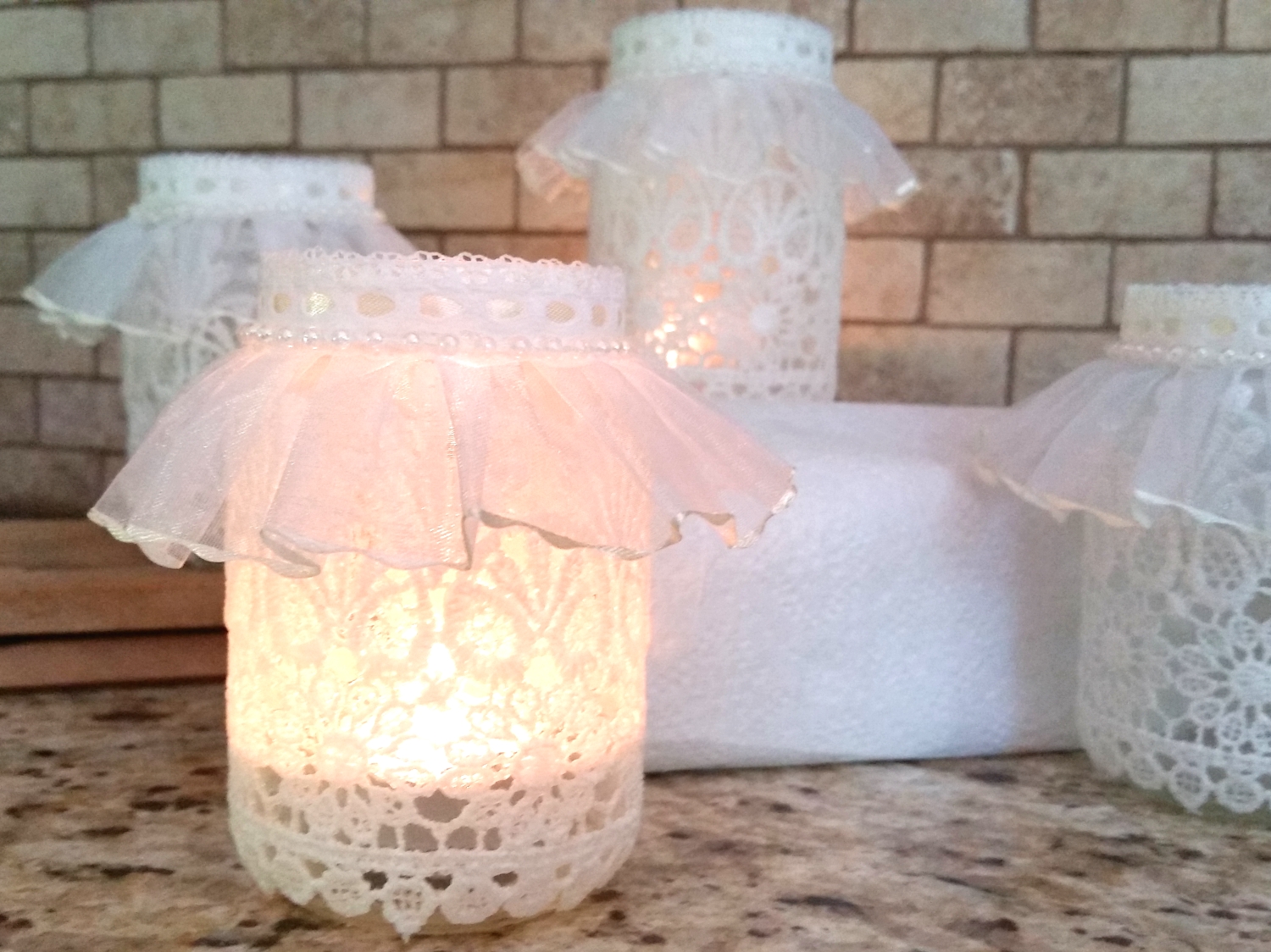 techniques) lace on them (they make great gifts for weddings, anniversaries, elegant table decor, or for anyone who likes Shabby Chic or vintage style).
What you'll need are 8 1/2″ strips of lace (mine is from TPGcrafts), matte Mod Podge, 6 3/4″ ribbon trim to cover the lip of the jar, and hot glue. Of course, you can go crazy and add lots more flowers, beads, bling, etc., but I chose to keep these in a simple yet elegant monochromatic white, letting the candle light shining through the lace be the focal point. The actual construction is really simple, and you can easily make a set of four in an hour or two, but you need a day's drying time. 🙂
The following is a tutorial video that shows the step by step process. I hope you'll give it a try and if you do, please let me know in the comments. I'd love to check out your projects too!
These lace votive candle holders are being entered into the following challenges:
Simon Says Stamp Monday Don't Cut, Just Paste Challenge
Simon Says Stamp Wednesday Favorite Technique Challenge
Through The Craft Room Anything Goes Challenge
613 Avenue Create Anything Goes Challenge
Thanks for stopping by and have a wonderful crafty day! WOOF