Mr. CraftyPaws' grandmother had a gorgeous collection of vintage feathers that were from her days working in the French-American fashion house of Lilly Daché that specialized in millinery designs.  After celebrating her 101st birthday last December, she passed away, and my hubby's uncle kindly sent this collection to me.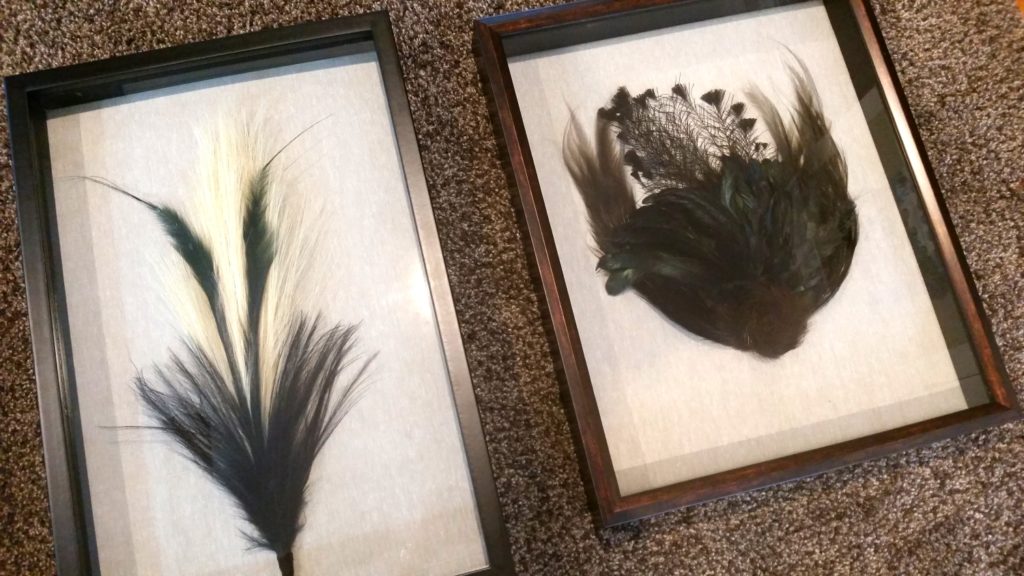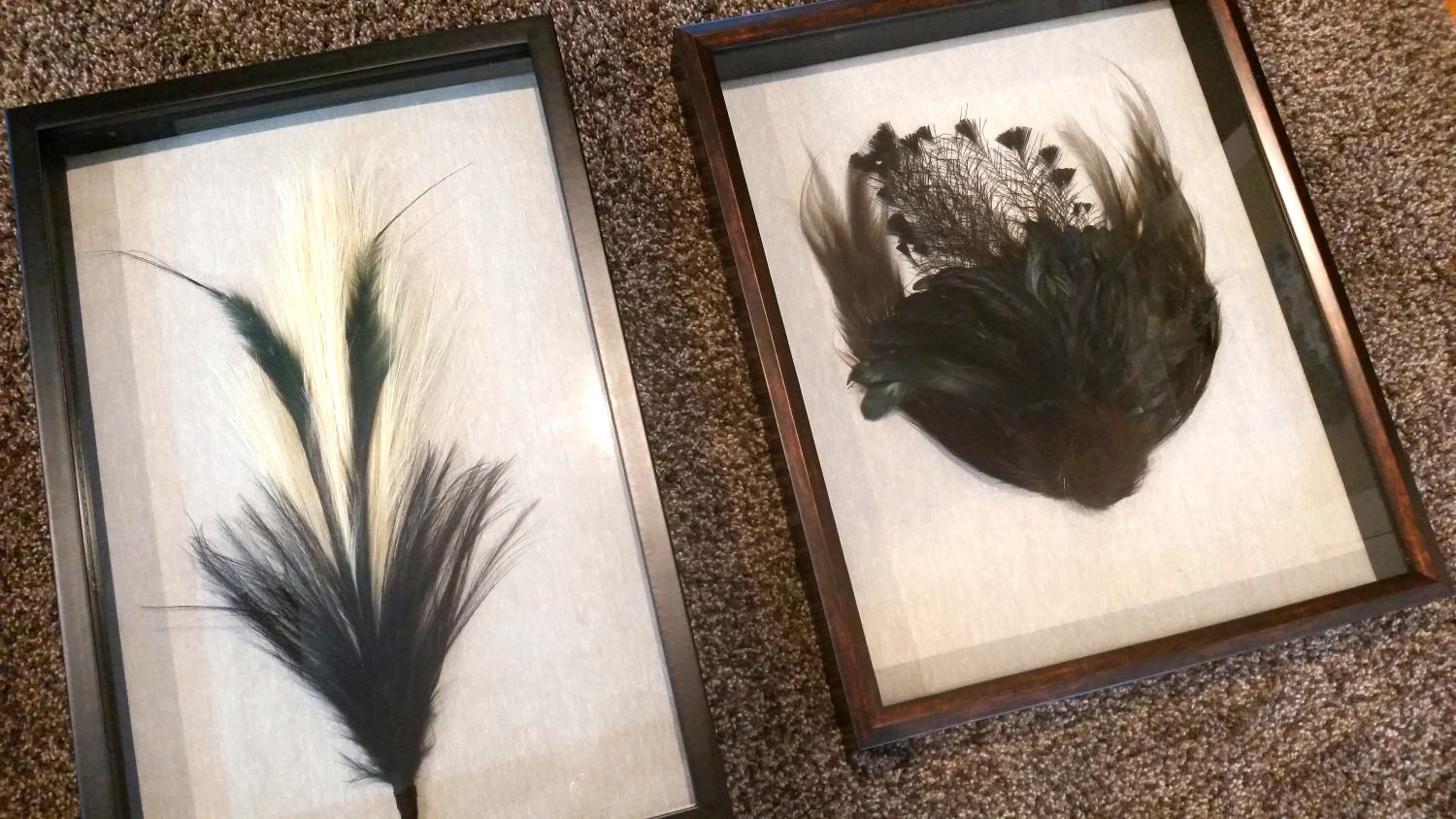 I have been thinking long and hard about how to honor my hubby's grandmother and highlight these beautiful feathers in a lasting and impactful way. I finally decided I could achieve this by curating the mass of feathers and displaying them in shadow boxes. I gathered 4 shadow boxes (2 from my stash that I could re-purpose and 2 from Michaels when they had a 60% off sale) and lined the backs of all of them with some remnant linen fabric that I upcycled from old Ikea curtains.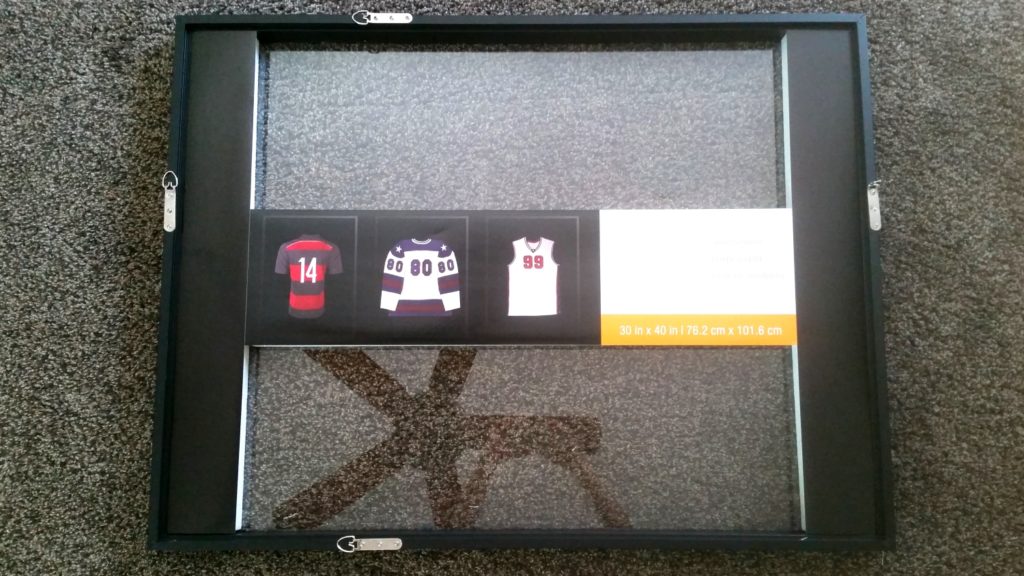 Then it was a matter of trying different combinations of feathers. I wanted to play with colors, textures, and general grouping shapes. I hot glued some into shaped clusters, and grouping others into rows after carefully wrapping the bases with black wired ribbon. I "cheated" a little and dyed one dingy clump of white feathers into a teal/aqua color with Tattered Angel and DecoArt shimmer mist, and I added one peacock feather assembly I bought from Michaels just to brighten up the collection and add some pops of blue (my favorite color). In the end, I wanted to create home decor art that would communicate the importance of these vintage feathers to our family history while still fitting in with our contemporary aesthetic. I think by combining, lining up, and grouping the feathers in these shadow boxes, I was able to do just that.
The following is a video share of these shadow box art pieces: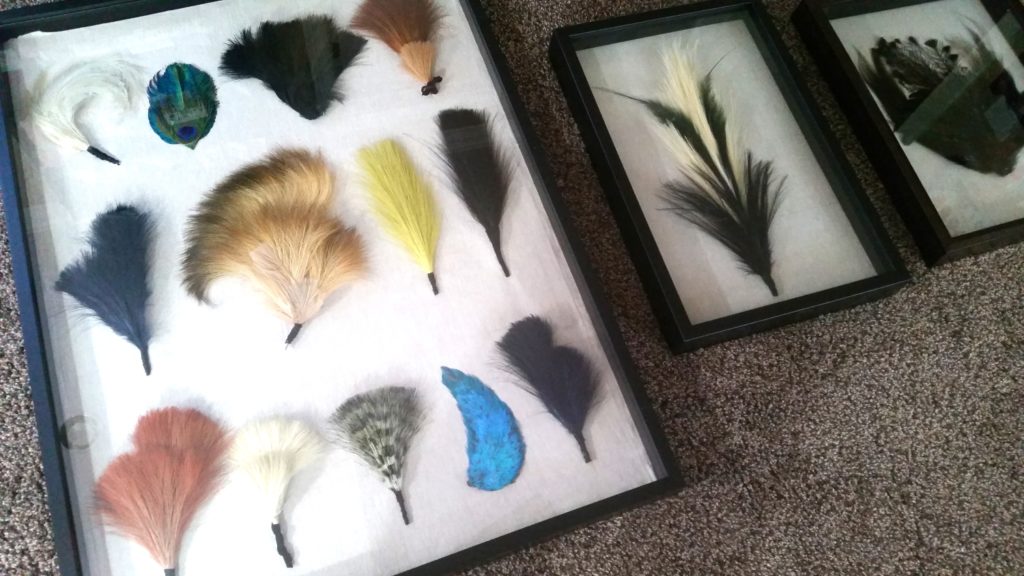 These feather shadow boxes are being entered into the following challenges:
MFT Sketch Challenge #386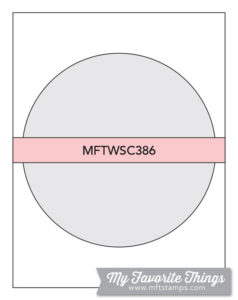 Word Art Wednesday Anything Goes Challenge
Creatalicious Anything Goes with Optional All that Glitters Challenge
Card Mania Anything But a Card Challenge
613 Avenue Create Anything Goes with Optional Mainly Blue Challenge
Crafty Gals Corner Anything Goes Challenge
Lil Patch of Crafty Friends Anything Goes Challenge