Sorry I've been out of touch on my blog while away on vacation in Scotland, Northern Ireland and Ireland for the last couple weeks.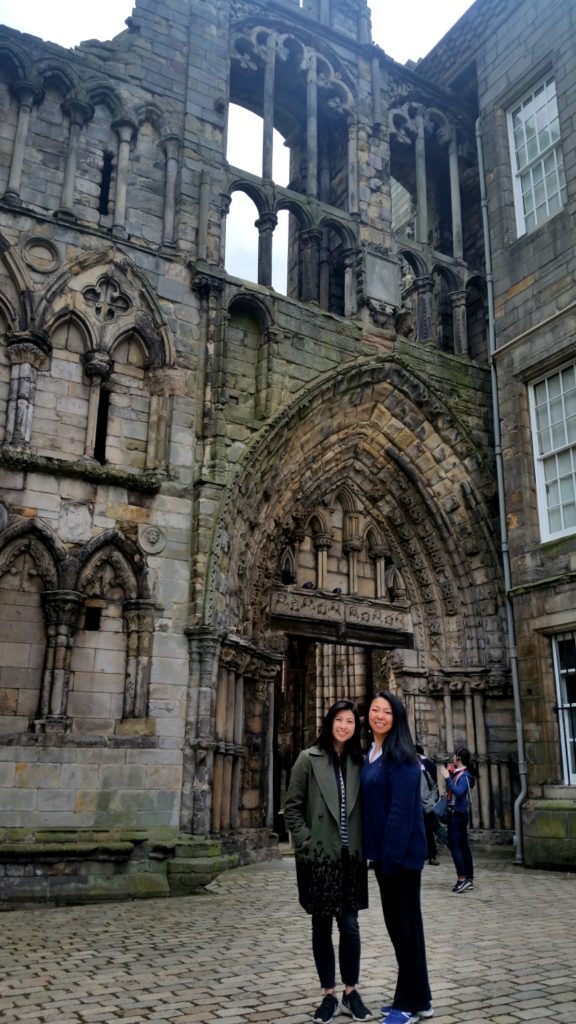 If you follow me on Instagram you would have seen pictures that I posted each day and if you follow me on YouTube you might have seen one video sharing a crafty haul of some Santoro goodies. However, my Internet access was very limited and I didn't take a laptop (a first in over 20 years!).
So while, I plan to do a more extensive share once I get all my pictures organized and put together mini albums for my sister, niece and me (this was a girls' trip to celebrate my niece's graduation from college), I thought I would do a quick share of some of the highlights. I hope you enjoy the pictures (please stay tuned for more to come)!
The top picture is of the abandoned Ross Castle (of which Ireland has over 3000!) in the Killarney National Park. We took a horse drawn carriage ride around the park and the town of Kerry and saw some of the most beautiful landscapes and quaint village scenes.
The picture on the right is of me and my niece in front of the ruins of Holyrood Abbey (founded in 1128 AD), which is attached to Holyrood Palace (originally built in 1501-05, and currently the official residence of Queen Elizabeth when visiting in Scotland). The palace is so historic and has a troubled and turbulent past (this was where Mary Queen of Scots was held prisoner) that was so interesting to learn about and see in person.
The picture below is of me at the Giant's Causeway. This was the coolest natural phenomenon I've ever seen! There are various stories of how this was formed, but I like the fairy tale version of it being built by a Giant to cross the waterway to reach another Giant for a dueling battle rather than the scientific version of it being formed by volcanic activity that forced tectonic plates to stretch and crack. In any event, the way the ground seemed to be formed the hectagonal-shaped pillars is simply awe inspiring.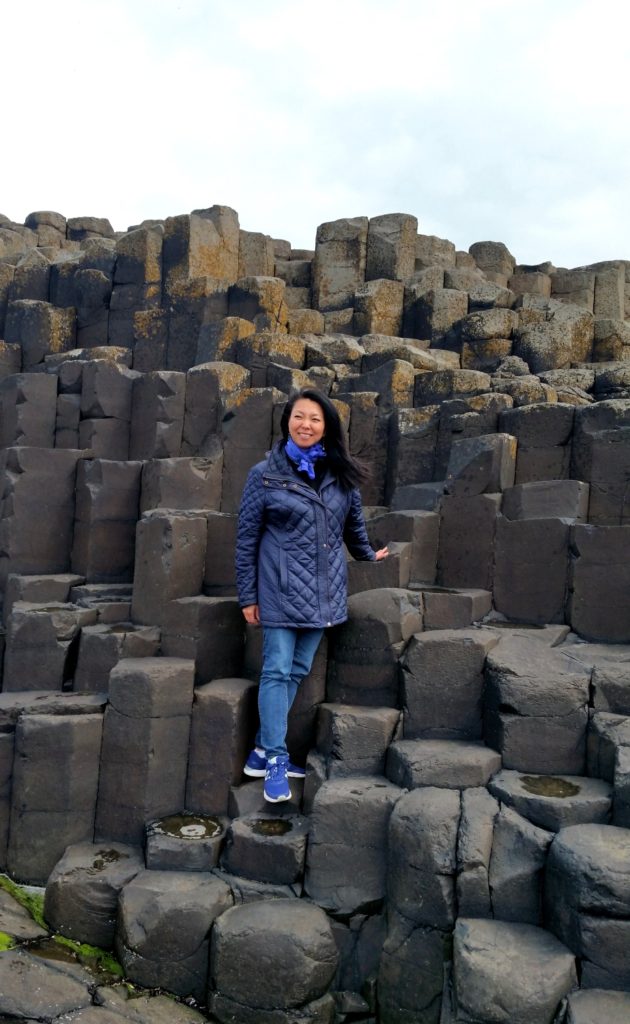 The last picture is of me holding a lamb. Our guide was friends with a farmer who let us play with a half-dozen baby sheep that were only 5 weeks old. I thought this one was the cutest, and it was so docile. I could pick it up like a puppy, and it actually followed the farmer out of the pen, leading to a bit of a chase in the rain. Soooo cute!!!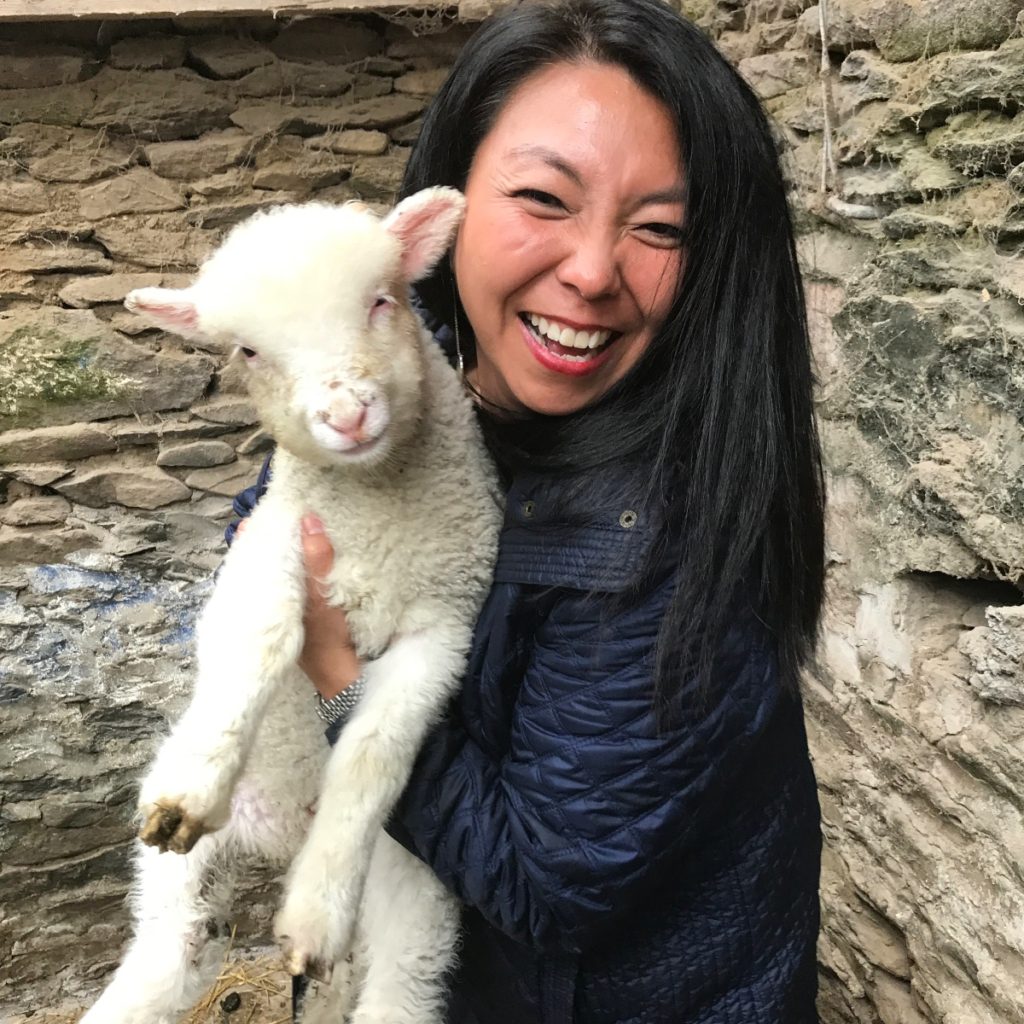 That's it for now, but please stay tuned. I have some fun crafty projects planned (I'm positively bursting with pent up ideas) and a YouTube hop for Diemond Dies on Sunday! Thanks for stopping by! Big hugs, Kristina