Hi folks! As many of you may know if you follow me on Instagram, I've been on vacation for almost a week. We left last Saturday and spent a few days in San Francisco.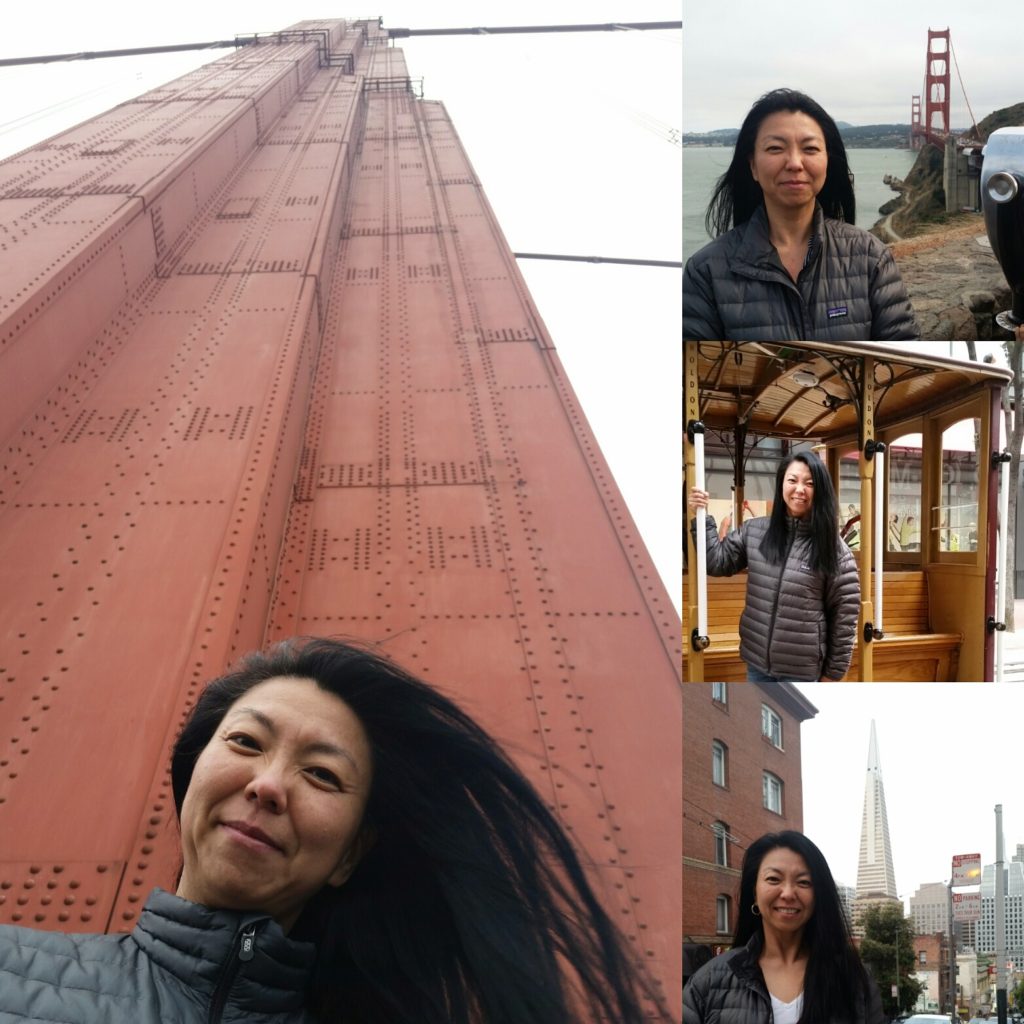 We walked across the Golden Gate Bridge, walked along by the Presidio and Crissy Field, walked all around Ghiarardelli Square along Fisherman's Warf, up through Little Italy and down the middle of Chinatown. We also took a cable car trolley ride and then walked to and enjoyed the Exploratorium and really enjoyed the new San Francisco MOMA (I love modern art). I think in about 3 days we logged over 25 miles!
Unfortunately, because we indulged in some awesome local eateries, especially Italian (I know the Stinking Rose is a small chain (I have been to the one in LA but had never been to the one in SF), but I LOVE garlic so it was a must-stop on my list) and Chinese food (too many to name).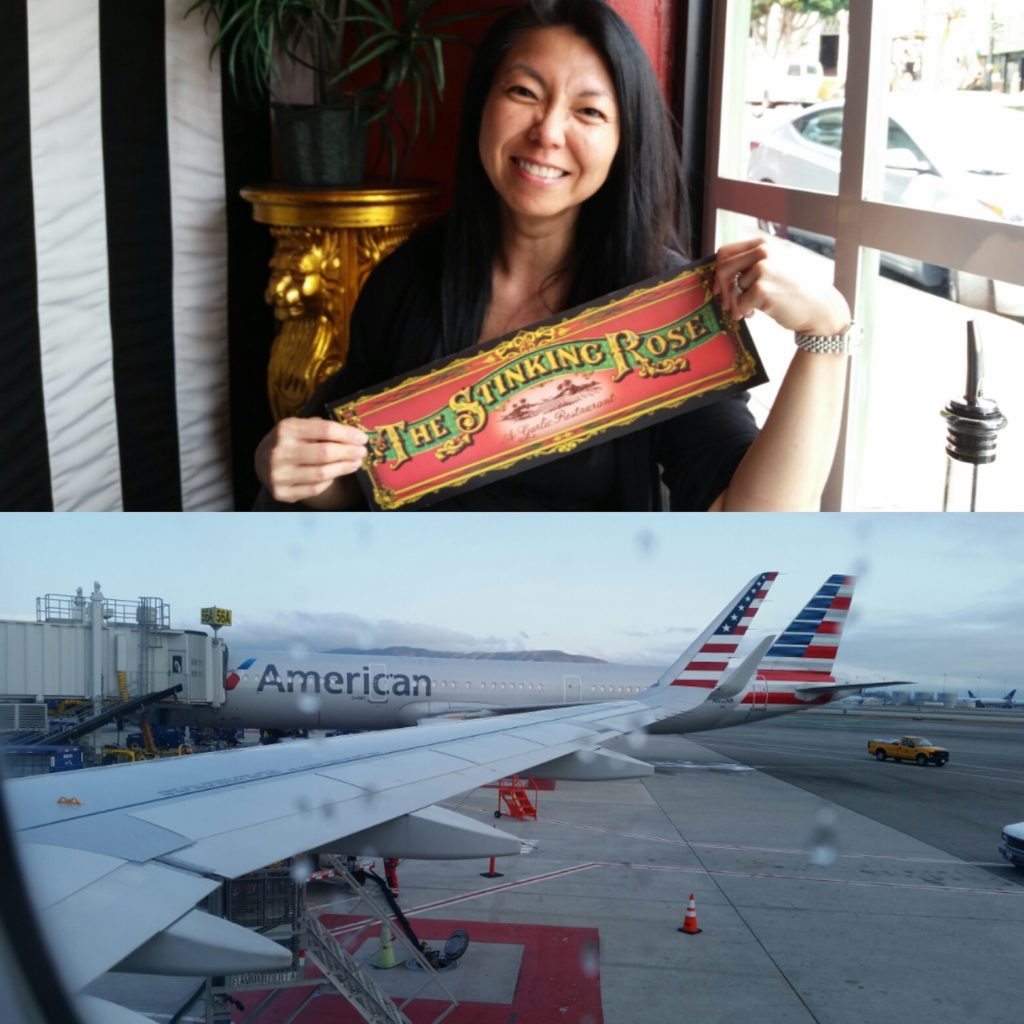 Then we flew to Oahu (hopefully the fellow passengers on my flight were not too affected by all the garlic I had devoured the day before) and have been staying at a family friend's home at the foot of Diamond Head (that's the house in the photo below). Here we're taking it easy and spending a lot of time just floating in the pool (our reward for all that walking in SF — LOL).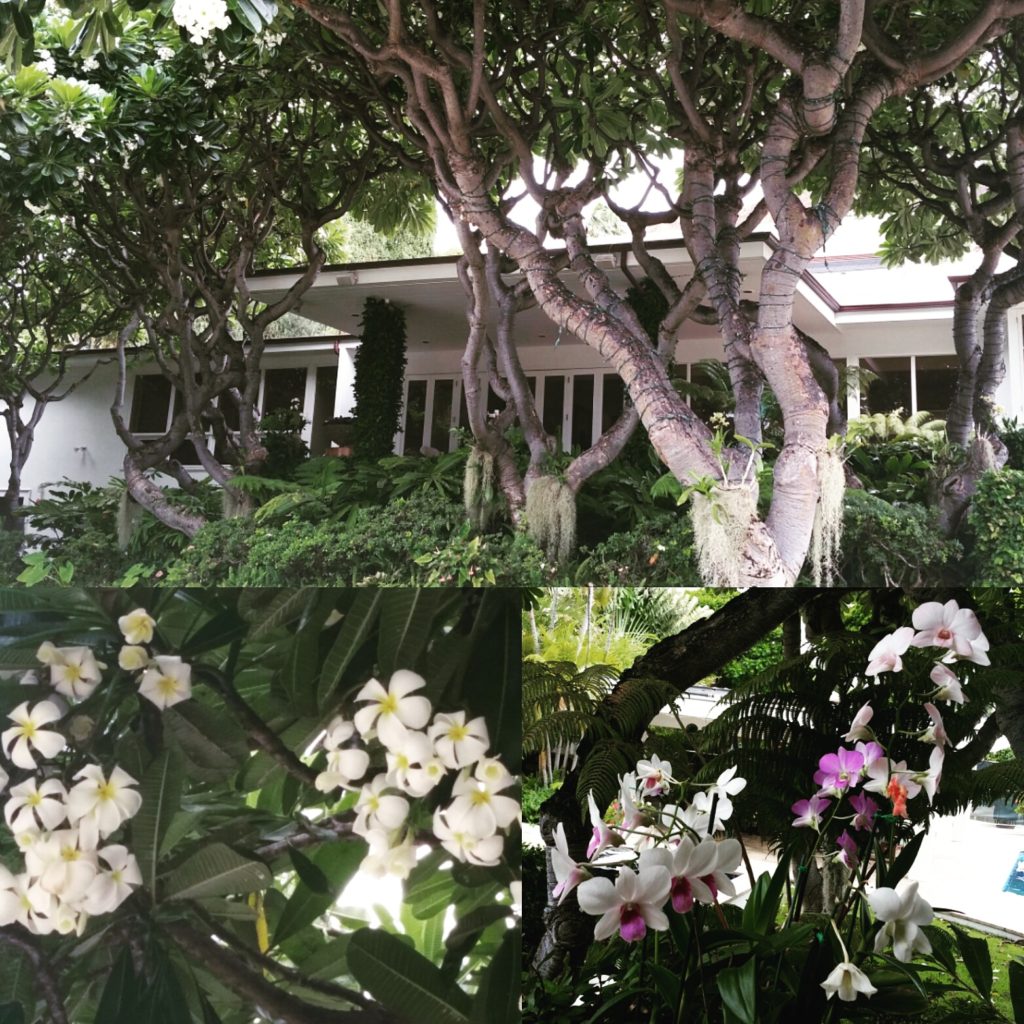 But even here we're trying to take in some of the things we loved the last time we were here 8 years ago on our honeymoon like the Byodo-In Temple and Pali Lookout. We're also have planned visits to some of the things we missed the last time around like hiking up Diamond Head, touring the Polynesian Cultural Center (luau and all), and visiting the Iolani Palace — the only royal property in the U.S. Plus, with recommendations from some wonderful Hawaiian crafty friends, we're enjoying some fabulous food here too (that top pic is the view from Cinnamon's at the Ilikai Hotel at breakfast this morning when a rainbow popped up for a few minutes of a misty rain).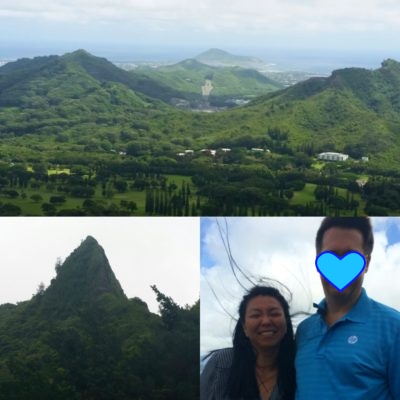 We'll be here for a few more days and then Mr CraftyPaws and I are headed to Kauai for a few days before we head back to the mainland. Neither of us have ever been to that island so we're excited to take a helicopter tour and really soak in the natural beauty for which Kauai is famous.
Lastly we'll be spending a few days in Vegas (yeah, Vegas baby). We've got tickets for Cirque De Sole's O Show (that's the one with all the diving into the water–I saw that one about 20 years ago), and we're also planning on taking a helicopter tour to the Grand Canyon. I grew up on the West Coast and have visited the Grand Canyon several times, but this will be Mr CraftyPaws' first visit, and I'm really excited to see his reaction. It's so spectacular.
Hope you all are having a wonderful end of summer and PAWsing to enjoy the journey! Missing my pups so much during this vacation (especially today on #nationaldogday )