I don't know yet what I'm going to do with these adorable puppies, but I fell in LOVE with these funky pups from the Dyan Reaveley Ranger Dylusions "Puppy Dog Tails" Stamp Set!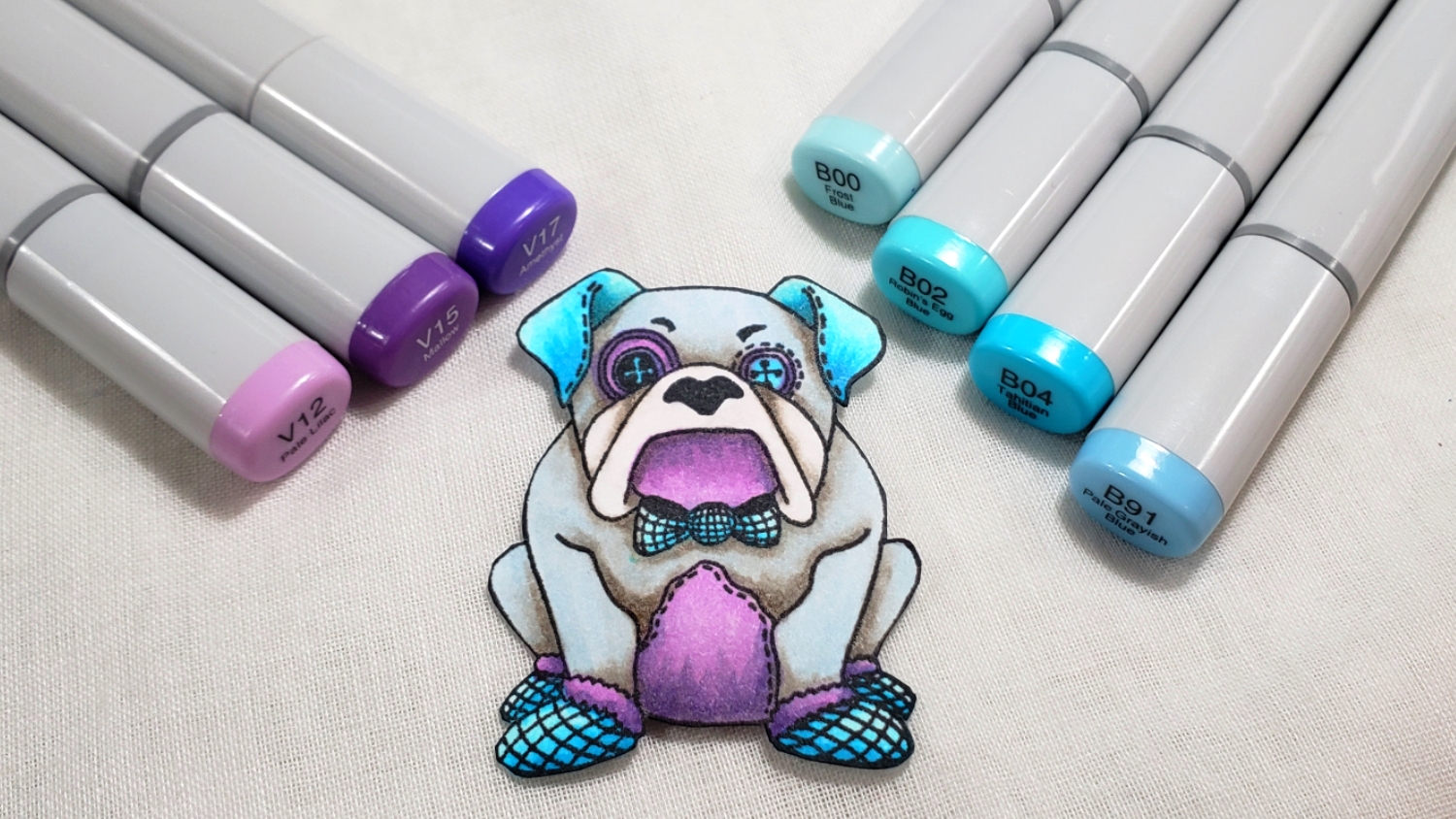 I'm a bit rusty with crafting, let alone Copic coloring, because I've been away from my craft room for almost a month while I have been helping my dad through 2 heart surgeries, fully changing his diet, and just general recovery (if you want to know more, please watch THIS VIDEO and THIS FOLLOW UP VIDEO). Anyway, I'm feeling really thankful and blessed to still have my dad with me and am happy to be back to crafting (if only a little bit at a time for now).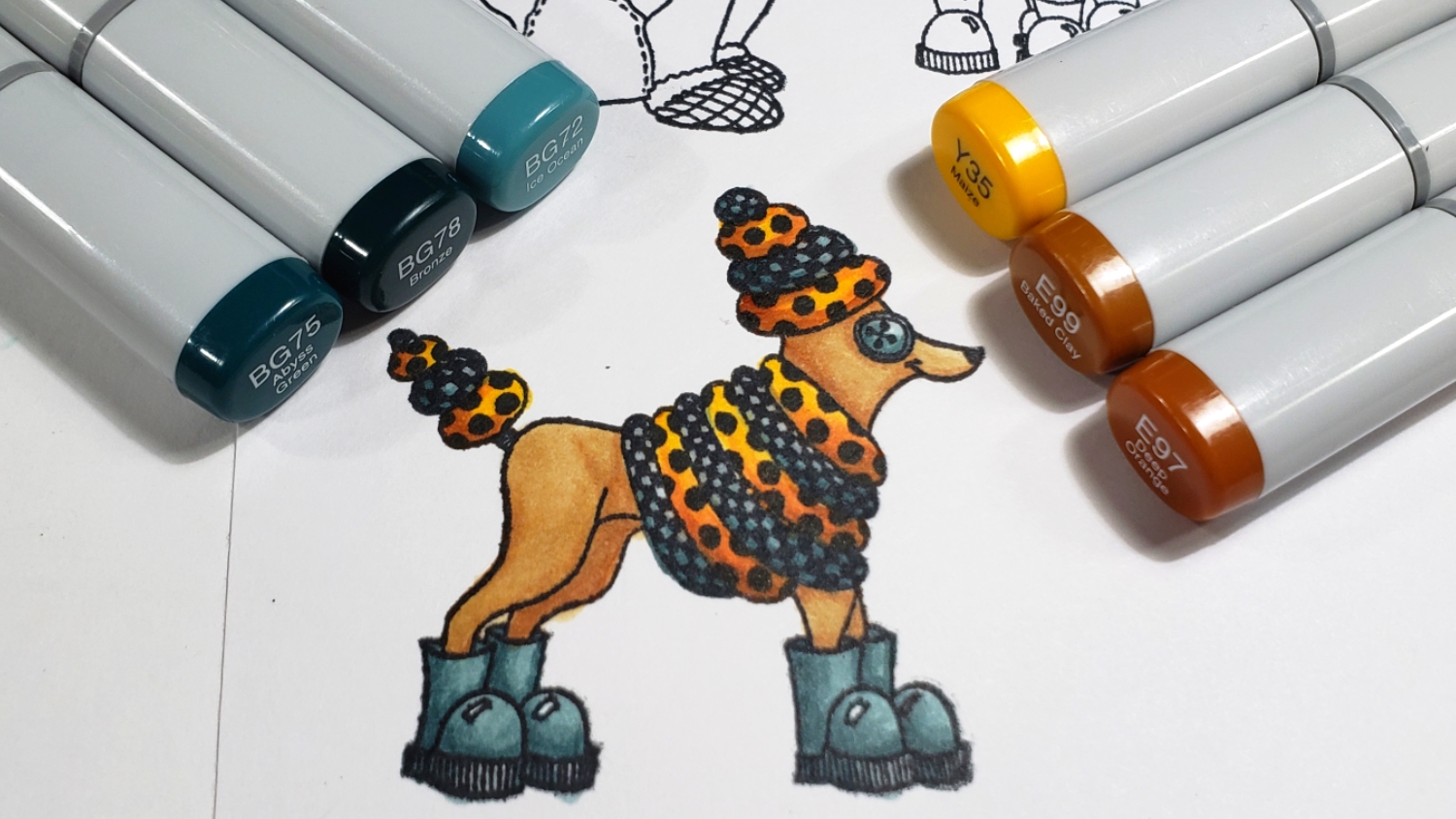 When I figure out what I'm going to do with these colored and fussy cut pups, I'l go into more detail, but in the meantime, here are the Copic colors I used:
Poodle: Clothes: Y35, E97, E99, BG72, BG75, and BG78; Poodle body: E31 and E33
Bulldog: Clothes, ears, and purple patches: W0, W1, W3, V12, V15, V17, B00, B02, B04; Bulldog blue-gray body: W0, W1, W3, and B91
CLICK on the following picture to watch a Copic coloring process video: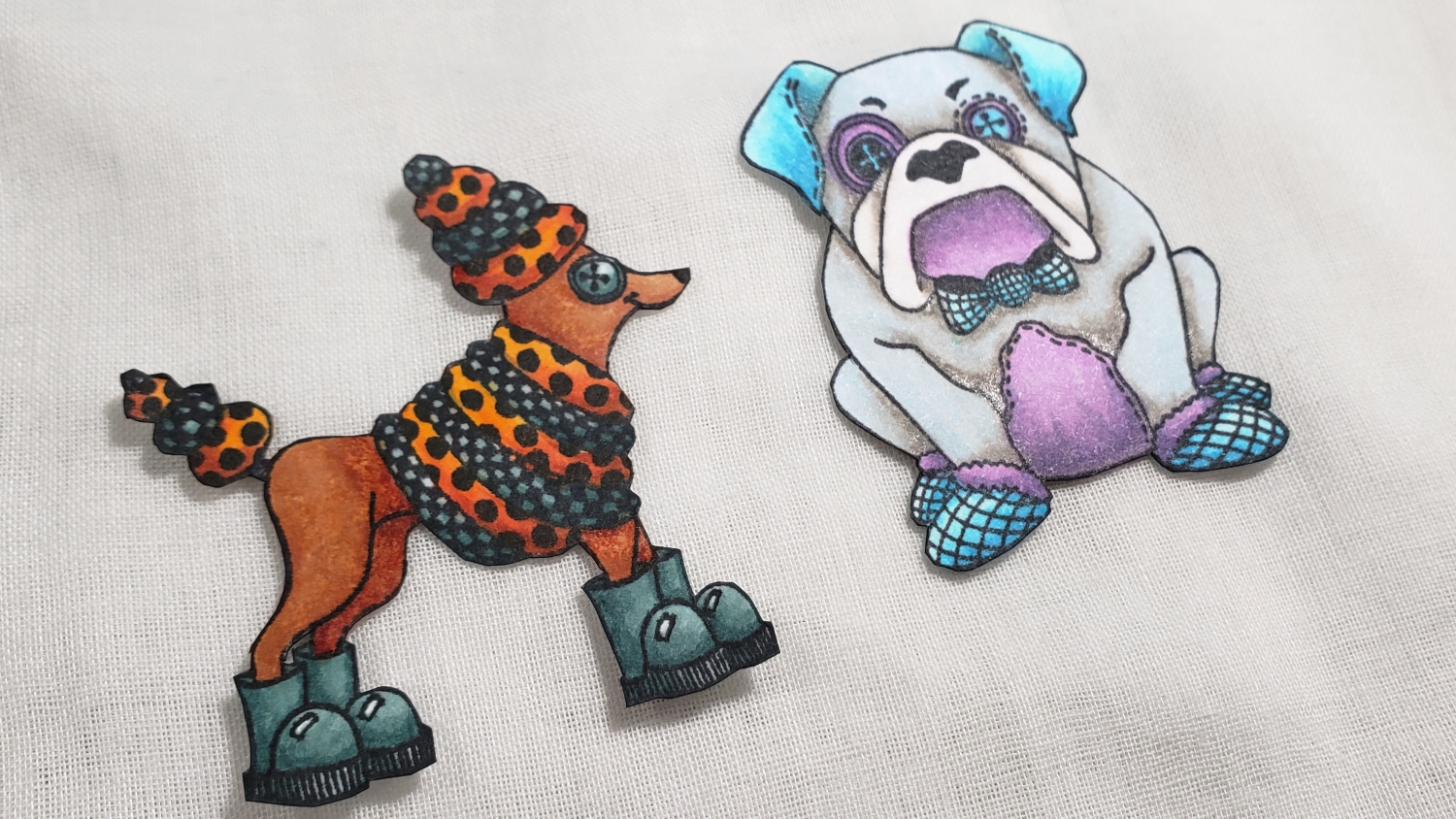 Thanks for stopping by and for all your patience as I took a "family leave" break and as I ease back into crafting when I can!