A dear crafting friend is going through a lot right now, and she has asked folks to create something Star Wars themed for her hubby, who was recently diagnosed with Hodgkin's Lymphoma and is going through treatments right now. He is a big Star Wars fan (as am I) so I wanted to create projects that I thought would bring a smile to his face and brighten his difficult days.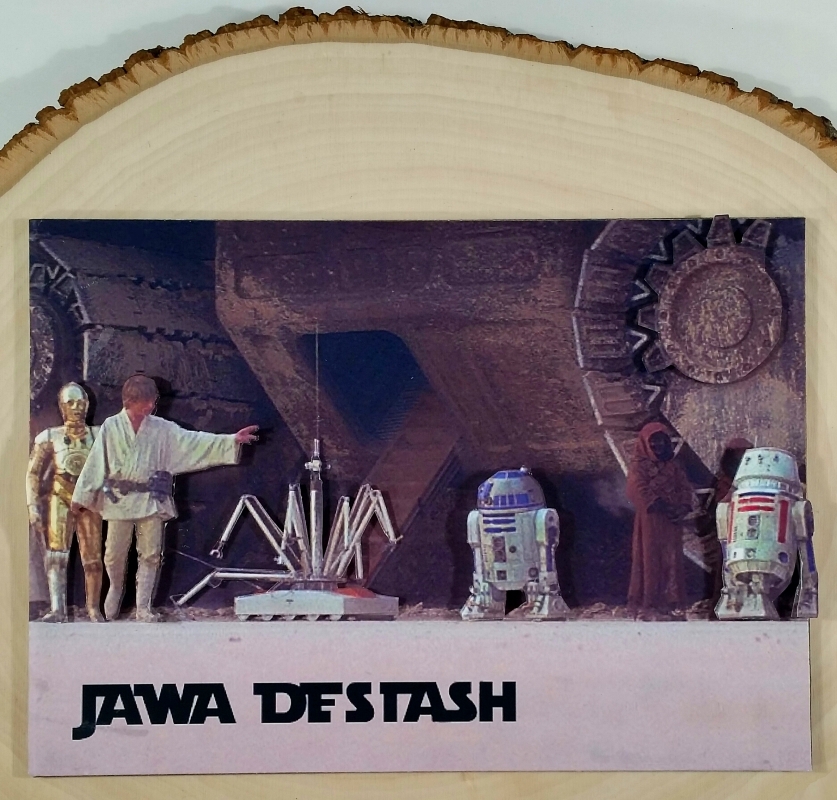 After much agonizing, I finally decided to create some mash ups with Star Wars and our crafting world on some 4″ x 7″ gesso boards. The first one I thought of was how in Episode IV, the Jawa's sale of droids was similar to our crafty destashes. I found a picture online and printed it out three times on photo paper so I could fussy cut around the various robots, Luke, C3PO, and R2D2 to create a dimensional scene. There was a lot of detailed fussy cutting of the image as well as of fun foam to pop up each layer. I also found a free Star Wars font and typed in the caption: "Jawa Destash."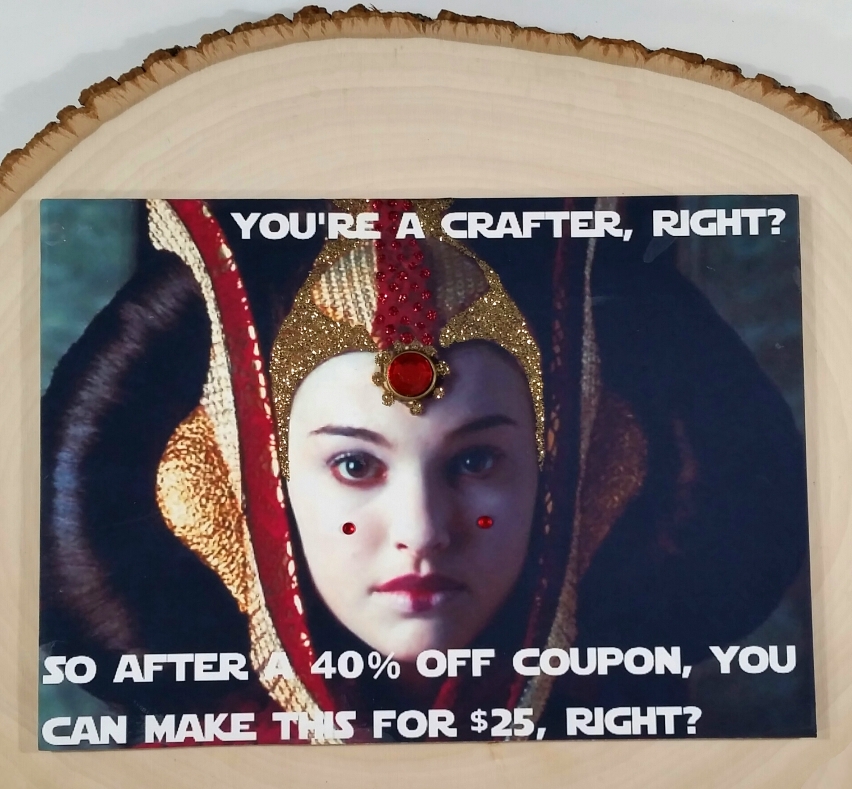 The second one I thought of was to highlight how non-crafters think we crafters can create anything on a shoe string and how we magically use coupons to find great deals. I found a fabulous picture of Queen Amidala in a spectacular costume and added the text, "You're a crafter, right? So after a 40% coupon, you can make this for $25, right?" To "craft it up," I added bling, rhinestone gems, and lots of Cranberry and Champagne gold Stickles to the image.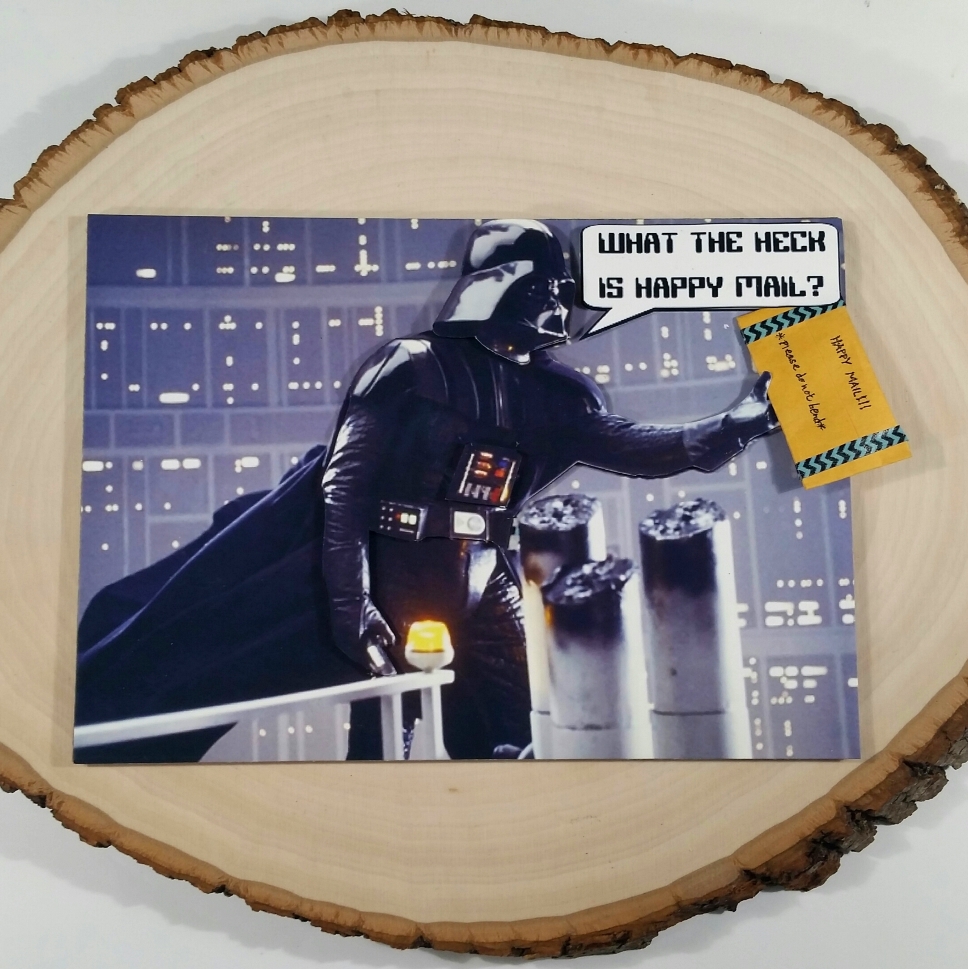 The third scene is one paying homage to our crafty community lingo and culture of gift giving. I found a picture of Darth Vader with his arm outstretched and printed that out three times as well. I wanted to add dimension to his upper body, and even more to his helmeted head and light up panel on his torso. Again, this was a little more fussy cutting and popping up on fun foam. I also added a speech bubble for Darth to say, "What the heck is happy mail?" in a free robotic font I found online. But the piece de resistance was the small padded envelope I created for Darth to hold. I wrote in teeny tiny handwriting, "Please do not bend" and "HAPPY MAIL!!!" on the package and even added some trimmed down washi tape to mimic fancy duct tape.
I had so much fun creating these mash up scenes/memes for my crafty friend's husband, and I hope he enjoys them. The following is a video share of these projects:
These projects are being entered into the following challenges:
Simon Says Stamp National Craft Month Show Us What You're Working On
Simon Says Stamp Wednesday Anything Goes Challenge
Word Art Wednesday Anything Goes Challenge
CAS-ual Fridays No Dies Allowed Challenge
Creatalicious Anything Goes Challenge with Optional Flowers