Recently my sister and I took our parents to see the completely sold out world tour show of Yayoi Kusama (a renowned Japanese modern artist) called "Infinity Mirrors" at the High Museum in Atlanta, GA.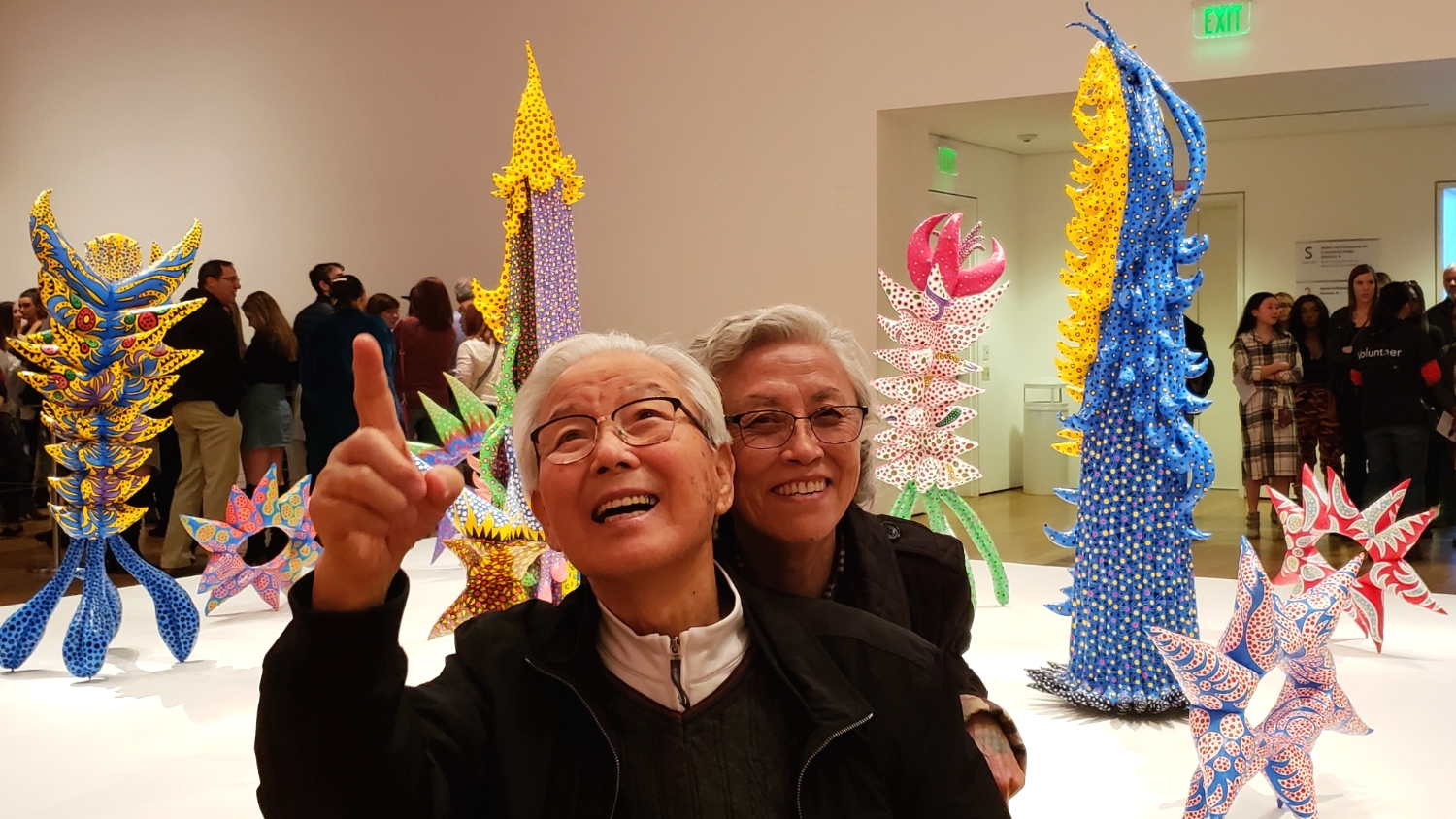 We had an amazing time and were blown away by the unique visions the artist shared through various paper and ink, sculpture, and lighting immersive installations.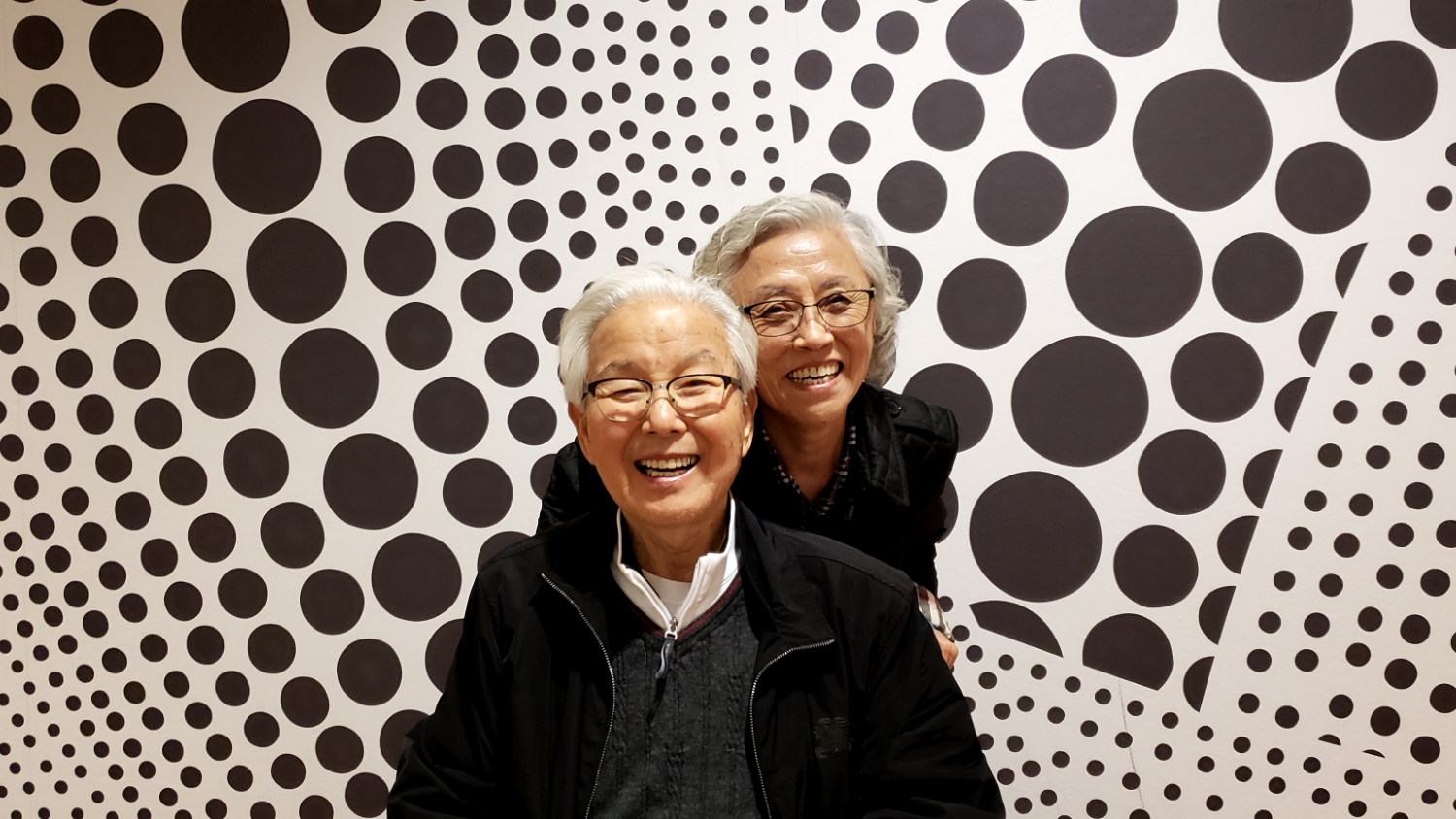 From the numerous pictures we took, one particularly spoke to me. It was an unassuming black and white polka dot wall at the end, and on a whim I asked my parents to pose in front of it. The resultant picture was wonderful and I knew immediately I wanted to frame it for them. I enlarged it to 16″ x 20″ (~$10 with a 40% off coupon at CVS) and then cut it down to about 13.5″ square. I scored and folded up the edges at 0.75″ from each side. Then I cut a triangle from each corner and secured each side together to form a shallow box (how-to the video posted HERE starting at 7:53).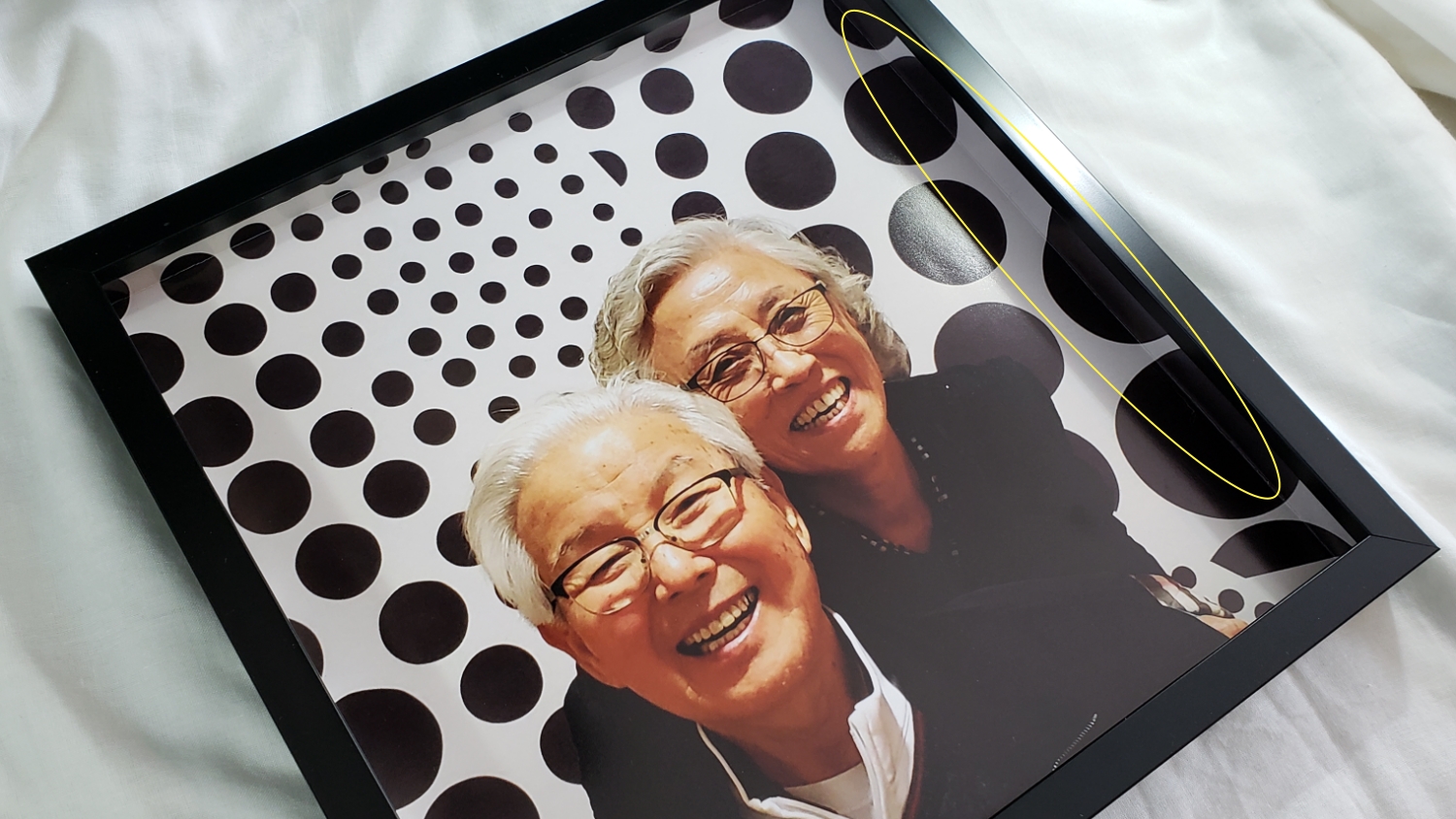 This fit perfectly in the 12″ x 12″ Studio Decor Shadow Box Frame I purchased at Michaels. I love the way this slight bit of paper crafting makes the picture fill the shadow box and makes it look like this project captures a kind of excerpt from the whole room (see images above with circle marking the turned up edges).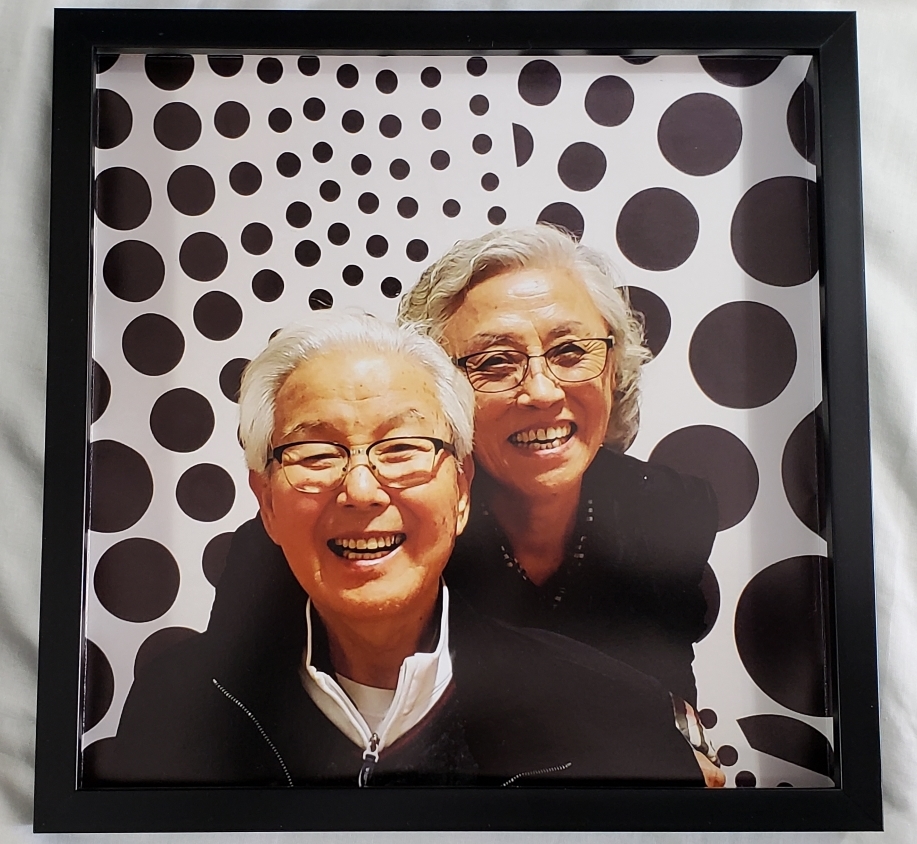 I'm having lunch and then doing a virtual reality gaming session with them tomorrow, and I can't wait to gift this shadowbox picture project as well as the prior mixed media layouts (HERE) to my parents. I hope they love them as much as I loved creating them!