My grandmother-in-law, Jacqueline, is turning 100 on December 9th, and I am hosting a challenge, asking folks to make her a birthday card. She loves correspondence (but gets very little now that all of her friends have passed on), and she would love to be showered with handmade birthday cards.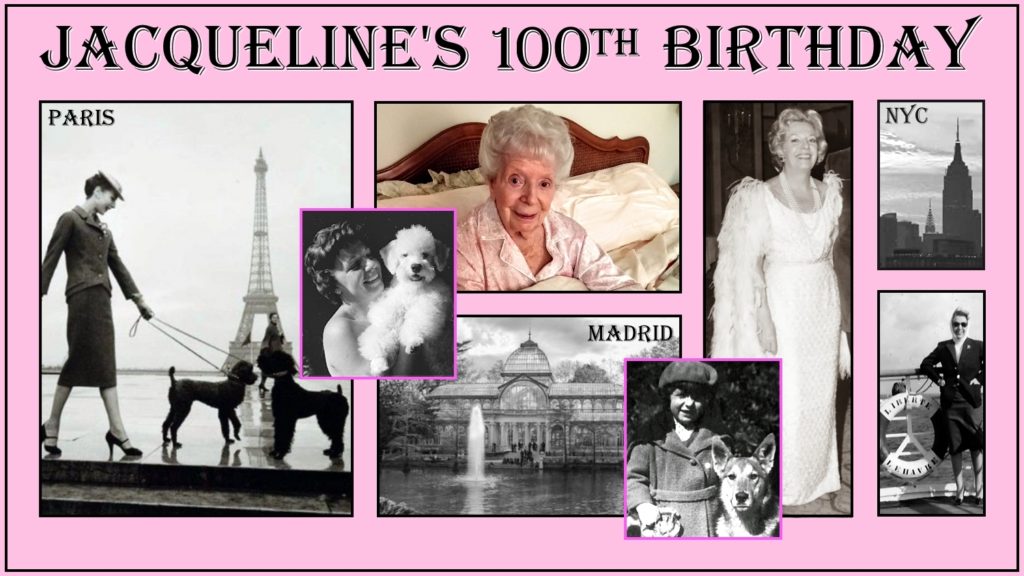 Challenge Rules:
Must be a CraftyPaws YouTube subscriber and/or a @kristina_craftypaws Instagram follower.
18 years or older or have a guardian's written permission.  Open worldwide.
Make a birthday card for Jacqueline using the inspiration mood board (pictured above and explained in the video linked below) as a reference. Please write a note inside and include your name and where you're from (state/province and country) – 2 entries (please email [email protected] for address)
If on YouTube, make a VR sharing your card and/or promo and link to my challenge video (see below) – 1 entry (please email me to let me know you've done this)
If on Instagram, re-gram my IG giveaway challenge post, tagging me @kristina_craftypaws and using #craftypawsgiveaway  – 1 entry
Deadline for VR and IG reposting: November 28, 2016
Deadline for me to receive birthday cards (we'll be hand delivering the cards when we visit her that following weekend): December 5, 2016
PRIZES!
1. $20 gift certificate to OnlyOneLifeCreations on Etsy
2. $20 gift certificate to Flairbyme.net
3. $20 gift certificate to HappyCreating on Etsy
4. $20 gift certificate to Not2ShabbyShop.com
5-6. 2 – $25 gift certificates to DiemondDies.com
7. Large Crafty Prize Package from me (sampling of yumminess in video)
This giveaway is not sponsored by YouTube nor Instagram. Giveaway accounts will not be counted.