My sweet friend Jonnie (YT: tobasco14) has been going through some serious health issues, but she is feeling better and hosting a pocket letter challenge for her 67th birthday! YAY!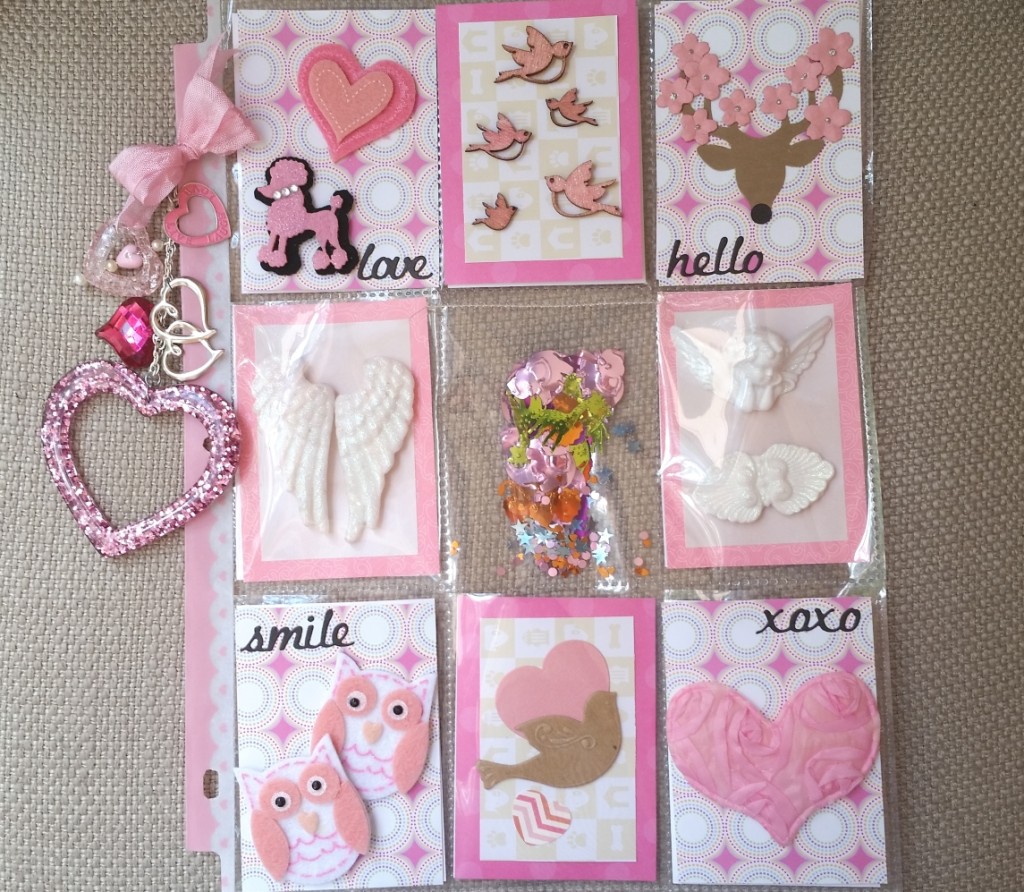 She loves animals (she even raises chickens!) and the color pink, so I figured this pocket letter should have those themes, more or less.  I also think of Jonnie as being an angel here on Earth walking among us mere mortals (yes, she is that kind, thoughtful, and gentle), so I also included some angel themed items.
I used animal confetti from Michaels for the center shaker pocket, which I sewed up with my sewing machine. I used some cute pink felt pieces of a pink poodle (I have been hoarding this for a long time, but I wanted to use this for the the pocket that will include my letter to Jonnie), pink owls from Target, and a double pink heart also from Target. I created a smaller version of the spirit deer card (shared HERE) using the EK Tools Large Deer Head Punch
and the Diemond Dies Cherry Blossom Branch and Flowers Die Set.  I also used the Diemond Dies Word Die Set #1 to cut out some words that I thought would make nice little accents in the four corner pockets.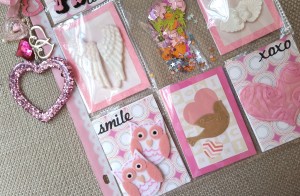 My readers can get 10% off and free worldwide shipping on all orders of $35 or more at Diemond Dies by using the code "thankskristina" at check out.
The most difficult part of this pocket letter was the heart-themed dangle with a double loop pink seam binding bow. I poured through my acrylic, bead, and metal collections, pulling out all the hearts. From that small pile, I picked out these special pieces and used my jewelry making tools to make this dangle. The trickiest one was the pink acrylic, pearl and heart enamel bead charm that I made using an eye pin threaded through the various components. Do you think I love that charm the most because it was the most complicated to make or because it just turned out pretty? LOL XD
This project was more about thoughtfully assembling and decorating with things from my stash to fit Jonnie's tastes, so if you're interested in any additional details, please check out the video below:
This pocket letter is being entered into the following challenges:
Simon Says Stamp Anything Goes Wednesday Challenge
Craft-Dee BowZ Anything Goes with a Handmade Bow
Thanks for stopping by and have a wonderful crafty day! WOOF