I could not wait to jump into all the awesome jewelry-making goodies I got from Beebeecraft! When I had just under 2 hours yesterday, I crafted all 3 of these items and I wore my new pieces out to lunch today!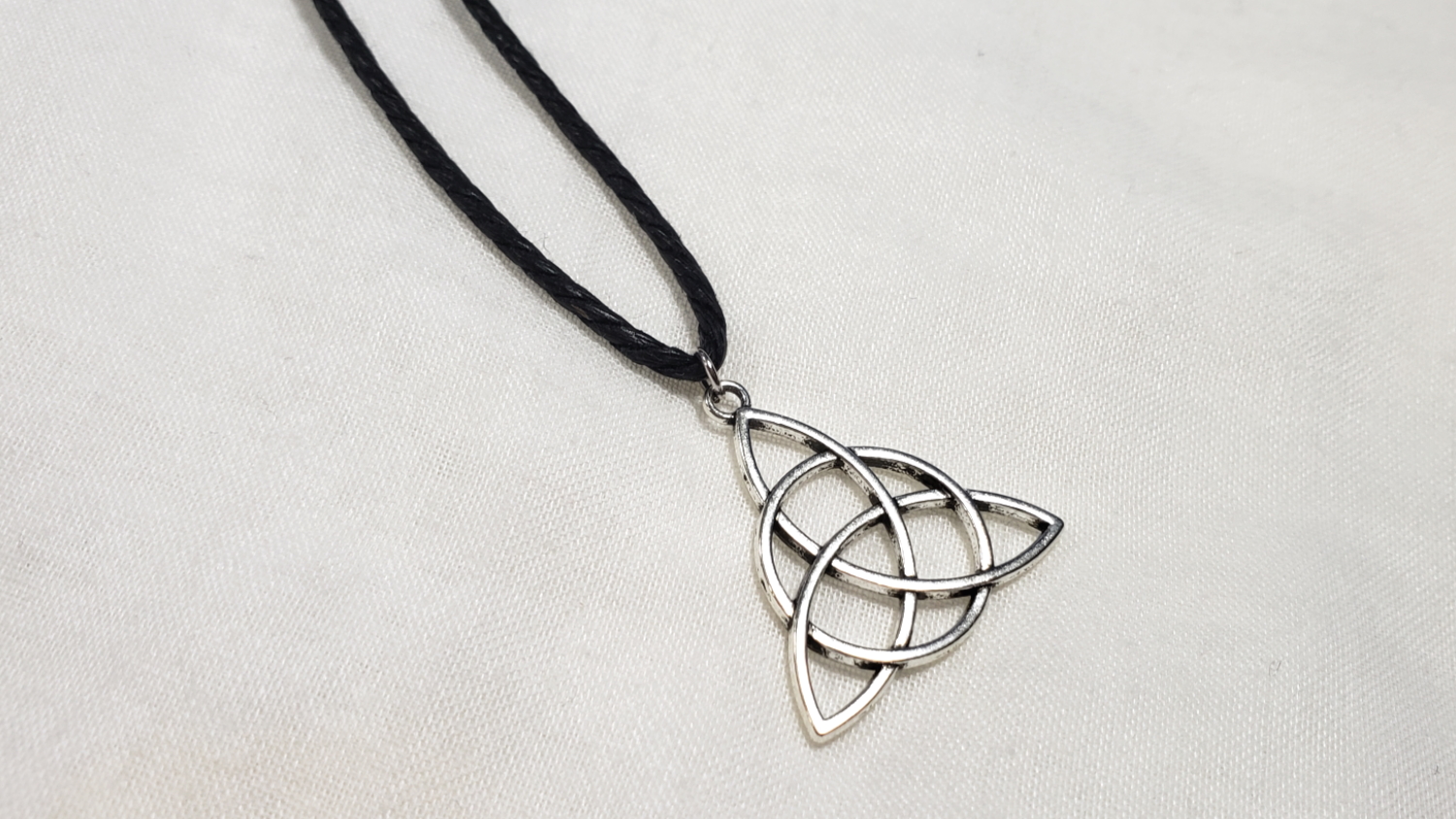 The first piece was super easy. I loved that large Celtic Knot Charm (that reminds me so much of one of my favorite guilty-pleasure TV shows, "Charmed" – I'm wearing this for my Halloween witch costume for sure!) that was part of the 60 piece PandaHall Celtic Knot Charms Set. I just put a silver jump ring on it and attached it to an old Blue Moon Bella Artiste Cotton Cord Necklace that I had in my stash (sorry, I'm not sure where I picked this up, but THIS is similar).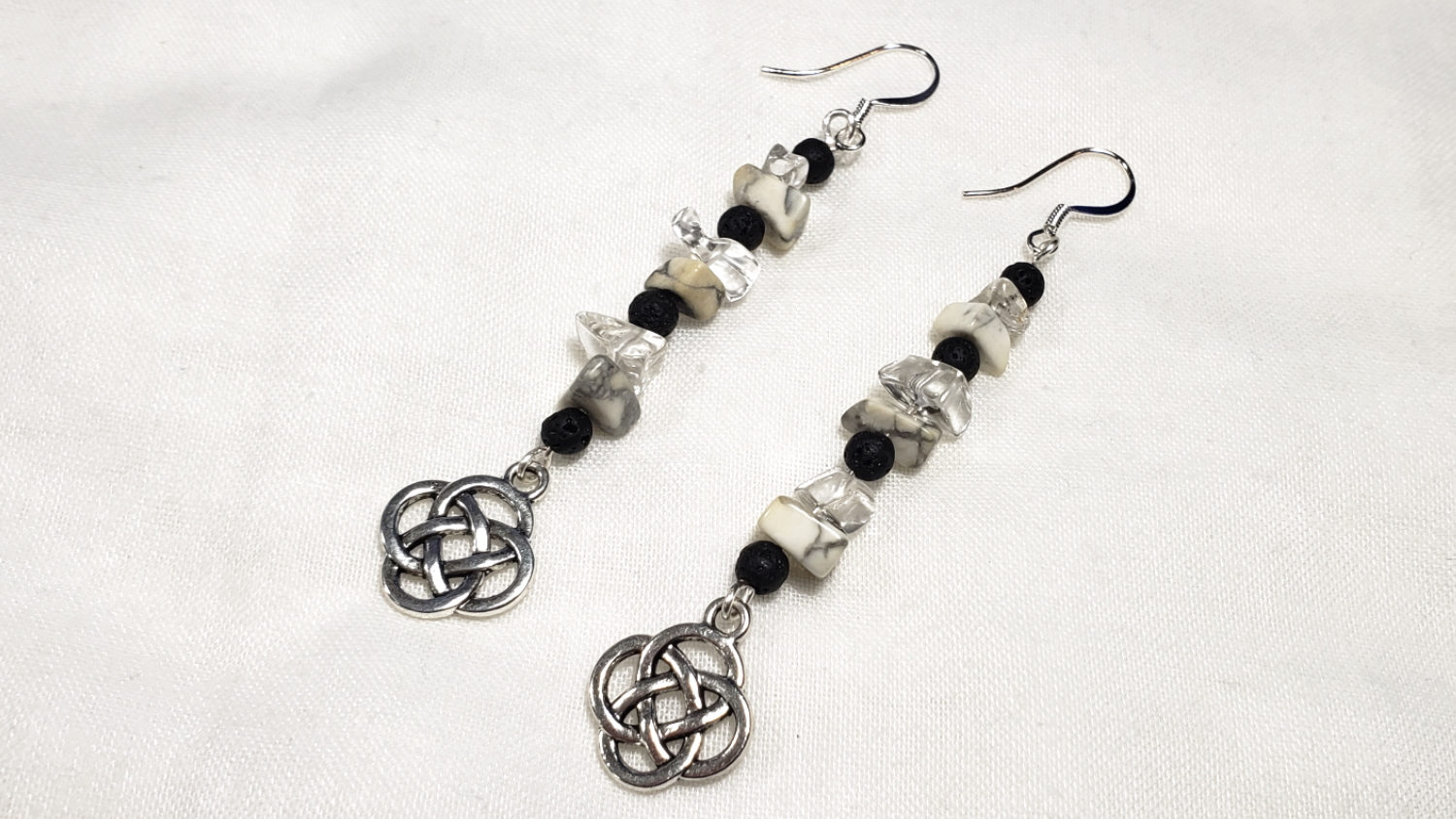 The next project was making modern long dangle earrings (I love the look against my long straight hair). I used 4mm lava stones from the PandaHall Lava Stone Beads Kit, Celtic Shield Knot Charms, and old marble chip and glass polished chip beads from my stash. I created double eye loop wires using Benecreat 20 Gauge Silver Wire on which I strung the following sequence of beads: lava, marble, glass, lava, marble, glass, lava, marble, glass, lava. Then I added a Celtic Shield Knot Charm to the bottom end and a silver earring hook to the top. Note: I always use my Nylon Jaw Pliers before I work with any jewelry wire; it gets out any small kinks or bends and also preps the wire for the best flexing.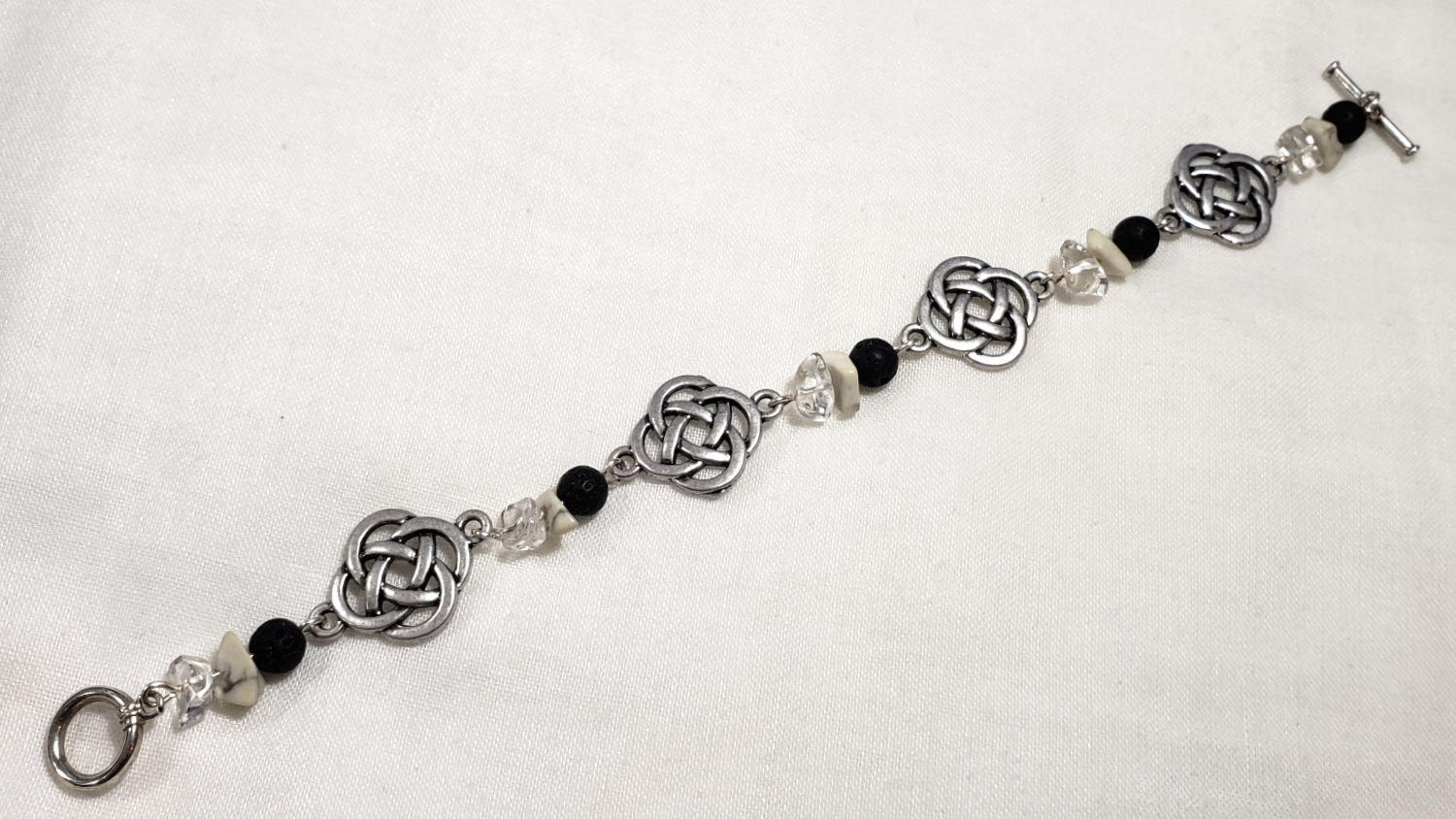 Lastly, I wanted to make a matching bracelet so I got out the 6mm lava stone beads from the PandaHall Lava Stone Beads Kit, more of my old marble and glass polished chip beads, and the Celtic Shield Knot Lucky Charms with two loops. I made short 3 bead wire components with eye loops on either end, and connected 5 of those bead components to 4 of the Celtic Shield Knot Lucky Charms. I added a Silver Tone Toggle Clasp for a closure and voila!
CLICK on the following picture to watch the how-to tutorial for all 3 of these jewelry pieces: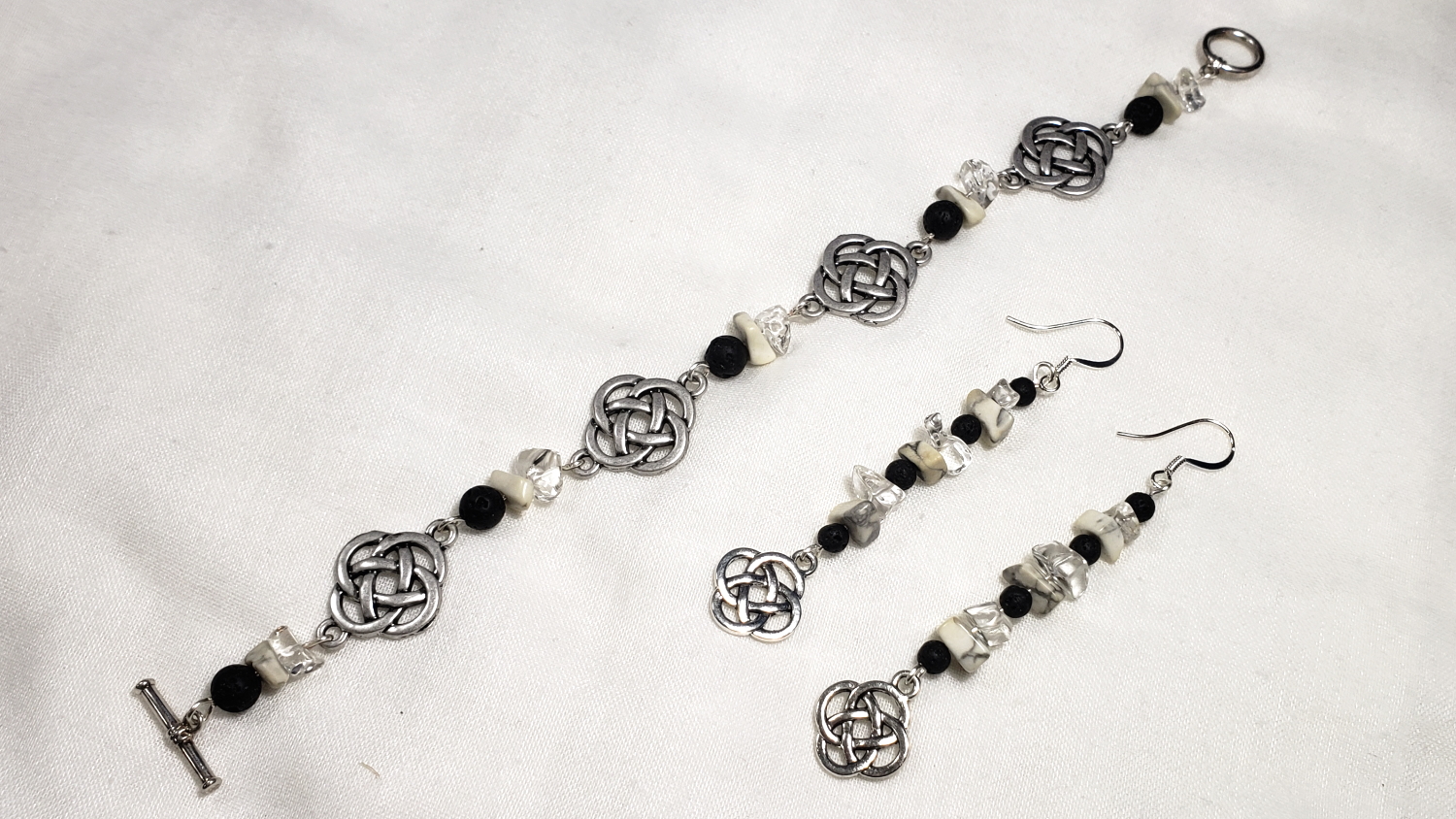 All of my jewelry making tools I've had for a really long time (they've been used so much that the brands have been worn off!); however, I saw that Beebeecraft has this Jewelry Making Tools Set that had everything I regularly use (except the nylon jaw pliers which are linked above).
Disclosure: Many of the supplies I've used for today's project are linked. Some may be affiliate links, which means if you make a purchase I receive a small commission at no extra cost to you. I truly appreciate your support toward the costs of running this blog!
These jewelry pieces are being entered into the following challenges:
Simon Says Stamp Halloween Challenge – necklace for Charmed witch's costume
Creatalicious Anything Goes with Optional Autumn/Halloween Challenge
Word Art Wednesday Anything Goes Challenge
Crafts Galore Encore Anything Goes Challenge