Oh my goodness, I am LOVING these new wax seals from Craspire. Craspire reached out to me and asked me if I wanted to try their new wax seal products and share my honest opinion with my subscribers. I have wanted to try wax seals for quite a while (since my engagement/wedding about 13 years ago), but hadn't gotten around to it.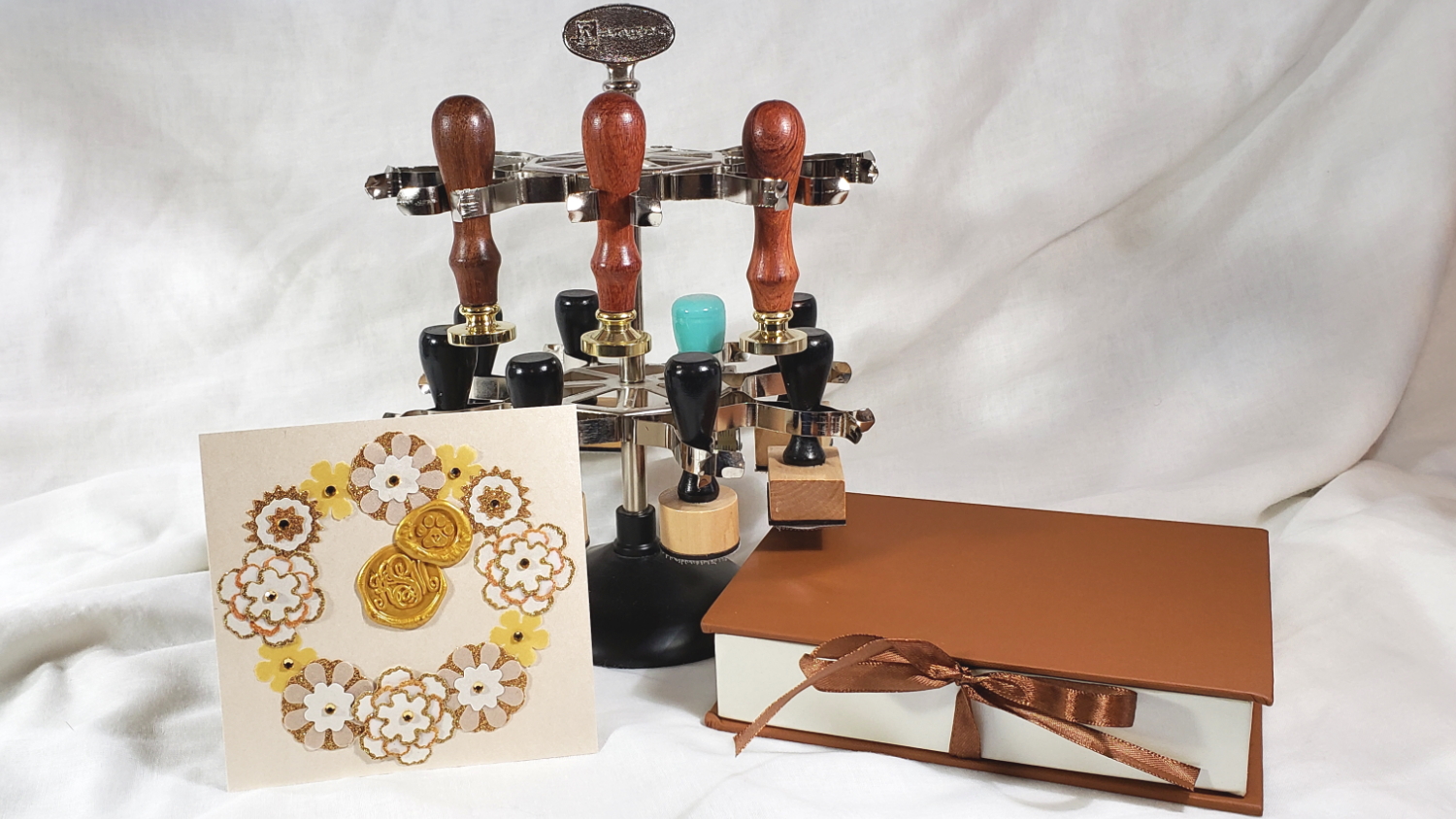 I selected a full starter kit (which would make a fantastic gift) that includes 3 different colored wax sticks, a sample wax stamp (mine has a clock, but they have a whale and a magic circle image too), a melting spoon, and a couple of tea lights in a pretty giftable box. I also chose a Chinese Zodiac Dog (coincidentally I was born in the year of the dog – how perfect, right?!) and a smaller Paw Print with a Heart.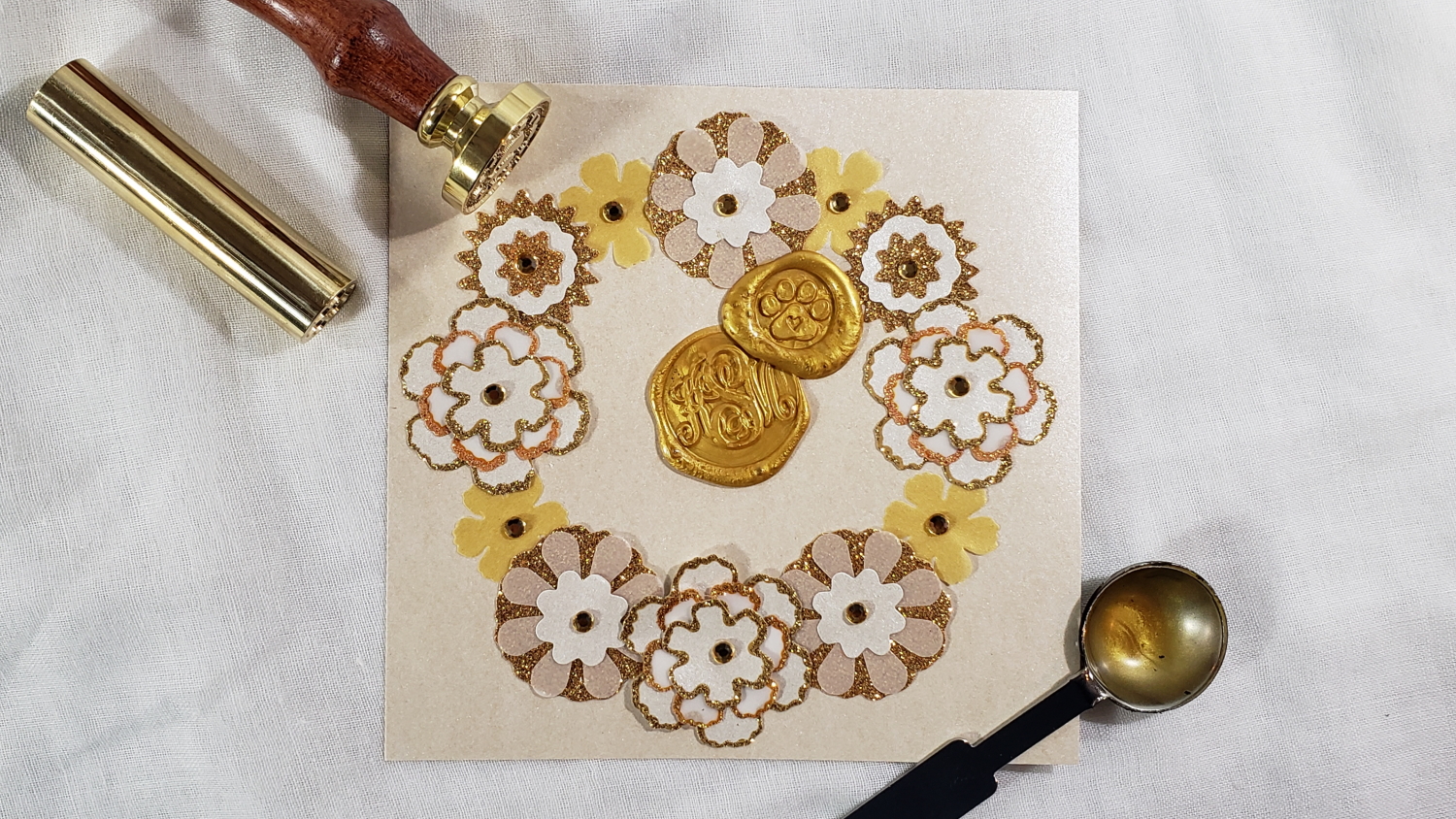 Lastly, I decided I would go for it and design a Custom Wax Seal Stamp and used paint.net to design an interlocking vine style monogram. This is the picture I sent them. They promptly sent me a proof of the custom stamp, and after just 1 tweak (I wanted it a little larger to fill the 1″ diameter of the seal), I approved it for production. I got everything in about 2 weeks all the way from China. They worked really fast, produced what looks like high quality products,  and shipped via FedEx. I loved everything!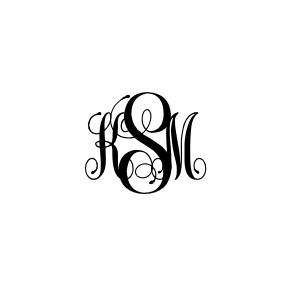 By the way, I found that my Ranger spinning ink blender tool holder was the perfect place to store my new wax seal stamps too. The rich wooden handles of the stamps look so pretty stored and displayed this way on my craft desk.
CLICK on the photo below to watch my video sharing my unboxing and my first attempts at trying wax seals: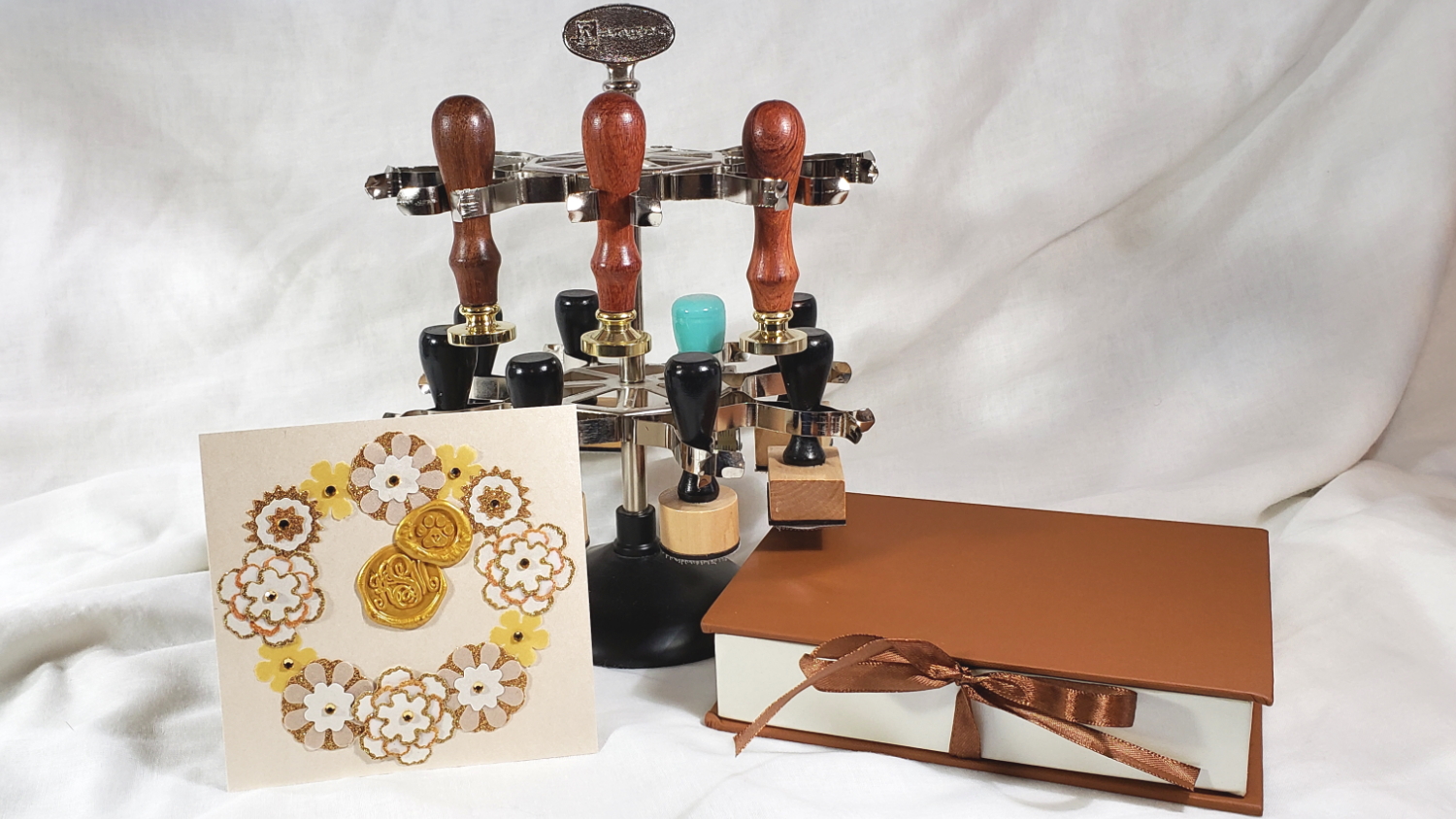 Disclosure: I do not receive any commissions from any of the links in this post or for my video or review. However, I did receive these products to try and review free of charge.