I have always struggled with my weight, and as I looked down the barrel of turning 45, it dawned on me that I had gained 40+ pounds in the last 10 years! So the week of my birthday (back in late March) I started a diet with Nutrisystem.  I also started adding regular exercise to my routine, and trying to conscientiously make choices about my health overall.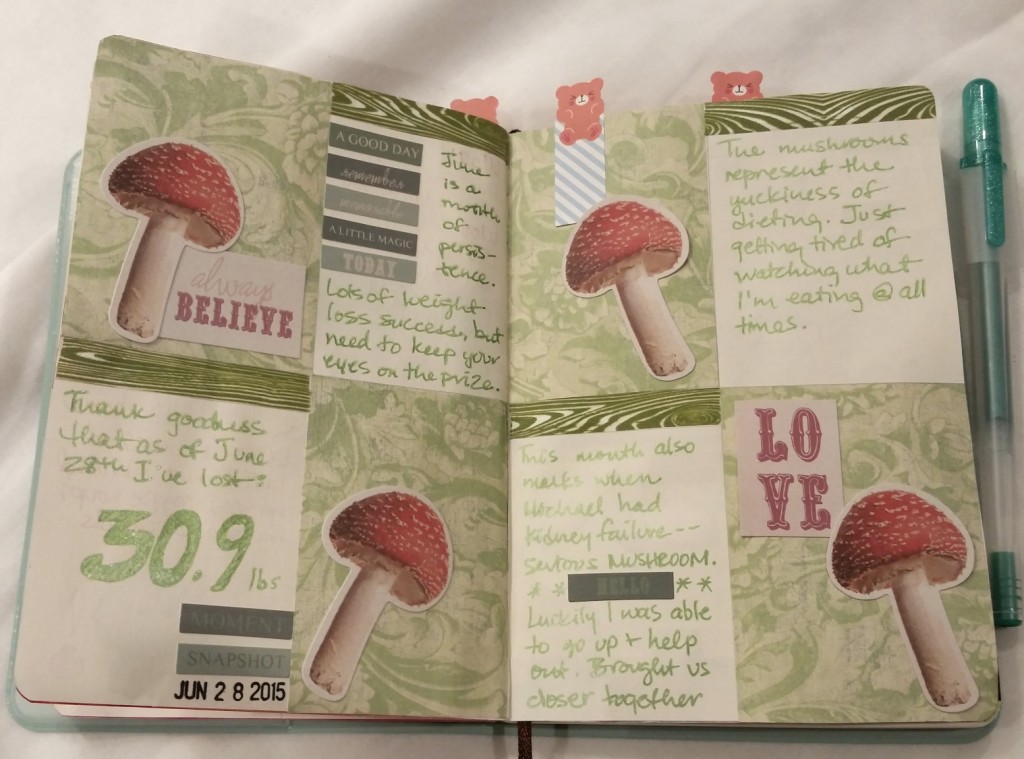 DISCLAIMERS: Neither Nutrisystem nor Costco is paying me, and I am not receiving any consideration for this blog post or YT video from either company. If you are interested in trying it, however, I would suggest checking out the twice-yearly sale on Nutrisystem gift certificates at Costco.  As of today (August 17, 2015) you can purchase a $100 gift certificate for $60!
Also, if you'd like to receive a $30 Nutrisystem "Buddy Bucks" gift certificate, please email me at [email protected] with your email addie, and I will send you a link for $30 off your first order. If you use the Buddy Bucks, I will receive a $30 referral Buddy Bucks certificate too. YAY!
This planner journal is one that I picked from the MylkShoppe Etsy store owned by a fellow crafter, Lena (YT: mylkshoppe).  It is Korean and has the cutest little rolly polly bunny images and sayings (written in Korean). I have found that writing down my struggles, successes, discoveries, etc. about my weight loss journey has helped keep me focused, motivated me, and added a creative element to this sometimes tedious endeavor.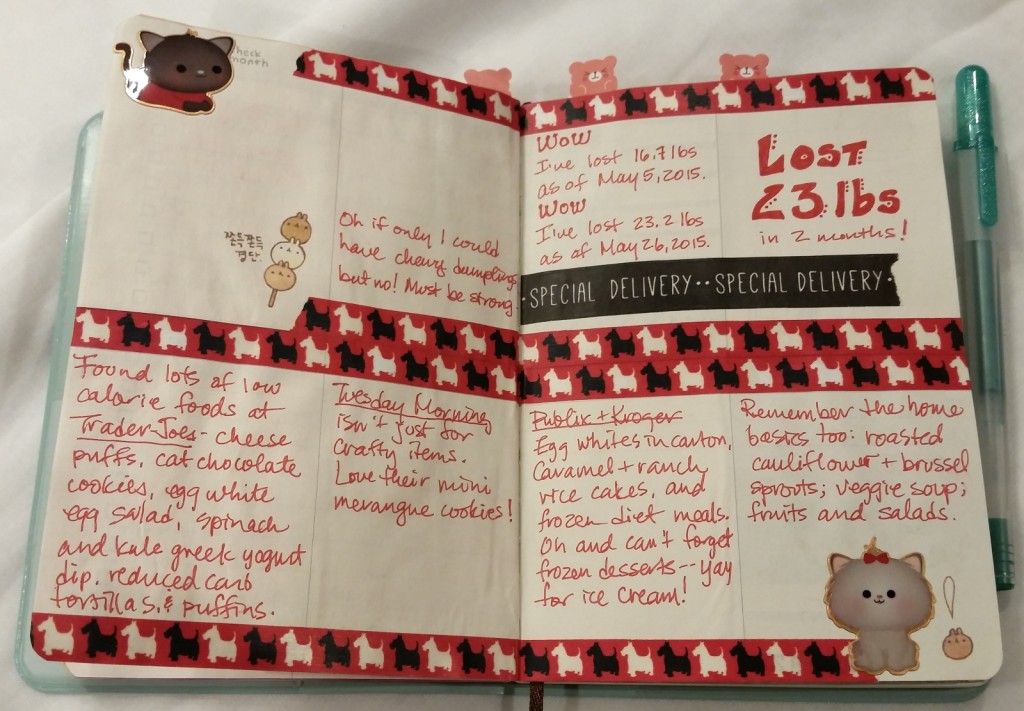 Besides, all of that, it has been a great way to use some of my favorite washi, doggy stickers and post it flags. I know that I will be keeping this journal planner for years to come and perhaps looking back on it in the future will help me stay on track. Fingers crossed!
I've posted pictures of some of my favorite pages.  The main picture is boldly colored in saturated colors and I think has the energy of the fun events from that period: I attended the Scrapbook Expo and got to meet a couple of crafty YT friends in person. I used bright, poppy paw print washi and silver and candy colored puffy doggy stickers to reflect the energy of the time.
The second picture is in more muted, in softer desaturated colors and reflects a rough period when I was helping my brother through some very serious health problems.  I used forest green woodgrain washi, mushroom stickers (I detest mushrooms), and pale green damask patterned paper mod podged on alternating sections to give a cohesive look.
I won't go through the rest here, but if you're interested, please watch the following video share (and a bit of my story):
The first two planner pages pictured in this blog post are together being entered into the
MFT Summer School: Color Saturation Challenge
Thanks for stopping by! WOOF