I spent the last week mostly by my brother's hospital bed. He had a total kidney failure and double pneumonia. I was thankful that I was able to fly up and be with him and his family to help wherever and however I could. Thank heavens that he is now a bit better, out of the hospital, having beaten the pneumonia, and starting peritoneal dialysis at home.  There is a long road ahead with lots more doctor visits, registering at the kidney transplant registry and various family members being tested to see if one of us might be a match with him so that we can perhaps shorten the 2-5 year wait for a transplant. I am so thankful that he has survived this medical crisis, but I know what lies ahead will be difficult for him and for his family.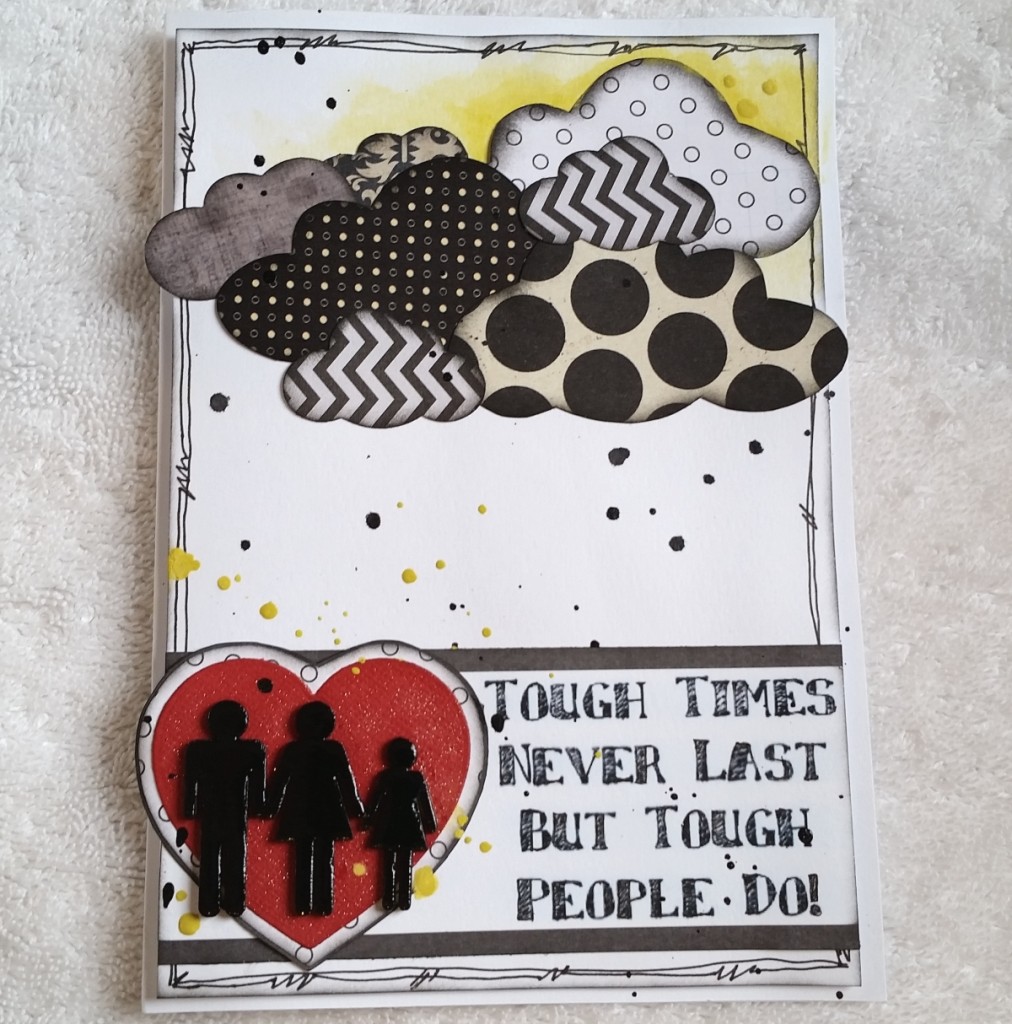 This card I made today was inspired by this wonderful quote by Robert H. Schuller, "Tough times never last but tough people do!" I printed this from my computer using a free font I downloaded called "Sketchy".
I used some Studio Calico wood veneer potty people to represent my brother, his wife and their daughter. I painted them all with black acrylic paint, topped with Glossy Accents for high shine. Using E6000, I glued them onto a heart die cut, which I cut using the Diemond Dies Heart Nesting Die Set and added shimmer to with clear Wink of Stella.  For the cloudy sky, I used various patterned paper scraps from my scrap box and 3 Fiskars cloud punches (as well as drawing a larger cloud which I cut out by hand). To represent the temporary nature of the dark clouds (with the sun peeking through), I used some yellow watercolor paint just underneath the top and right side of the cloud cluster, watering it down for a softer edge. To create a more finished look, I inked the edges of all the clouds, the sentiment banner, and the edges of the whole card base with black Versafine ink.  I also scribbled some jagged lines around the card base (which is popped up on fun foam) to create a thin frame and reference a heart monitor.  Lastly, I added some paint splatters with watered down black acrylic paint and the yellow watercolor.
The following is a video share of this card:
This card is being entered into the following challenges:
fern bainbridge's So Thankful Challenge
One Sweet Challenge Die Cuts or Punches Challenge
The Pink Elephant Inspiration Challenge (with all the mix of patterns)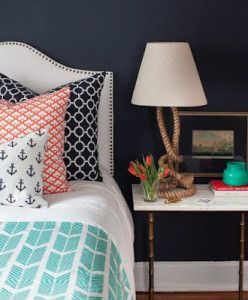 Thanks for stopping by. Hugs and blessings. WOOF!