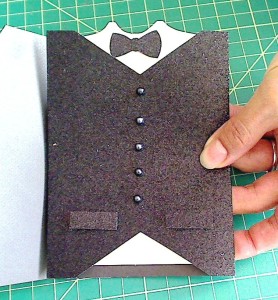 I had never seen a card like this until recently, and then in one day, I saw two! I loved how changing the colors and accessories could make a gentleman's morning suit, a tuxedo, or a casual jacket look. What a great, versatile, masculine card for any occasion!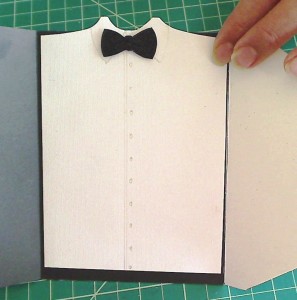 I first want to thank Dee (YT: BackCatCrafts13) for showing me my first and enough details in her video for me to be able to make my own templates and little tweaks here and there. She is so inspiring and I loved scraplifting this!
I have made this tuxedo look with textured black cardstock, black glittered cardstock, some big and little enamel dots, and even a bit of Kleenex for the pocket square! LOL
Hope you'll give this a try next time you are stuck for a masculine card. This was super fun!
Thanks for stopping by! Subscribe if you wish, and have a great day! WOOF