As my 6th wedding anniversary approaches, my goal for having a bunch of cards to give to my hubby during our vacation is starting to weigh on me. Why do I do this to myself?! LOL  Anyway, I've been wanting to make a card using the Lawn Fawn "Wheelie Like You" stamp set so I decided to create a CAS shaker scene card that shows one hamster following another off the treadmill (this actually represents me and my hubby, as we both left high stress corporate careers behind to focus on health, happiness and simple living together). I also thought the biblical passage from Ruth 1:16, that reads, "Where you go, I'll go. Where you stay, I'll stay. I will follow you." would be a great sentiment for the inside of the card.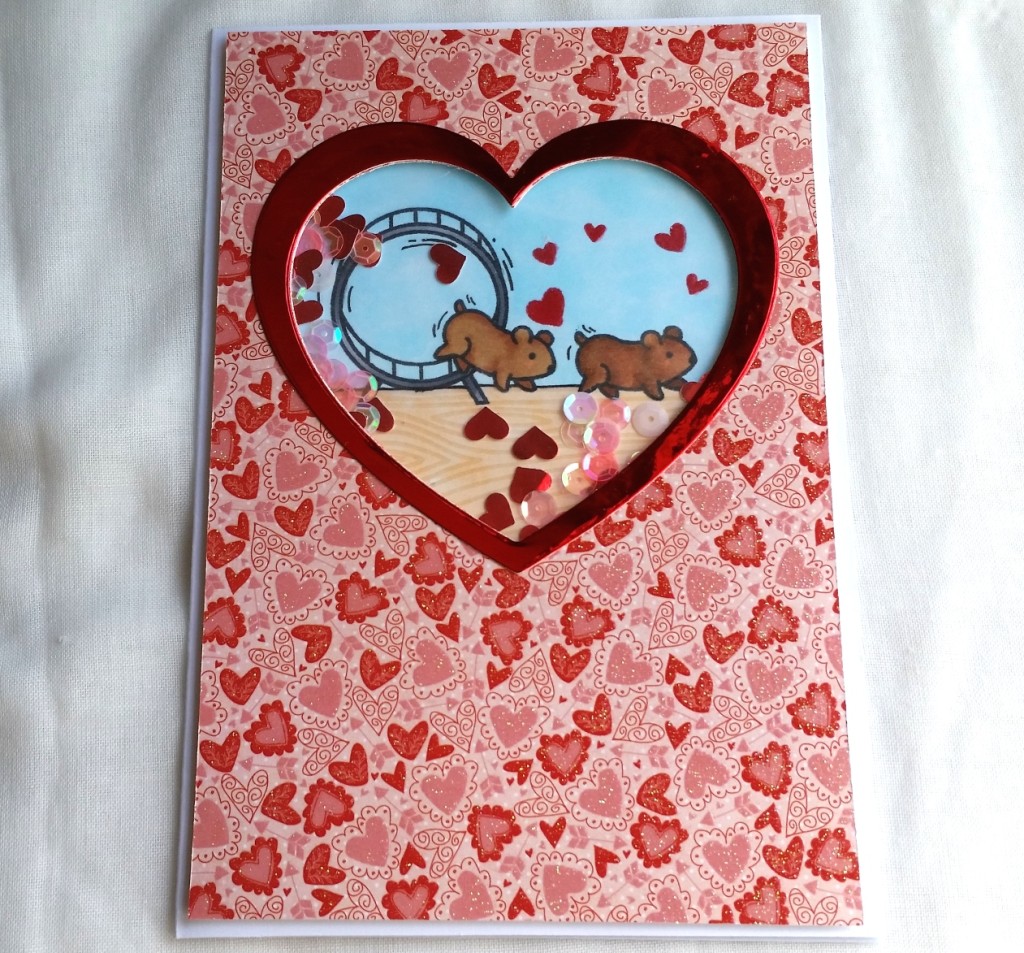 To create the little scene, I wanted to make everything 1 layer so that the shaker pieces wouldn't get stuck on any layered images.  I stamped out the hamster twice, used a post-it mask on the 2nd hamster and stamped out the hamster wheel to make it look like the 2nd hamster was just jumping off to follow the first hamster. Then I colored the whole scene with the following Copic markers:
1st hamster: E33, 35 and 37 with R20 blush
2nd hamster: E31, and 35 with R20 blush
Hamster wheel: C4 and 5
Back wall: B000
Wood desk: E51
Then to add a little texture, again without adding any layering that could impede the shaker pieces from moving around, I decided to add a wood grain to the desk top. I masked off the hamster wheel and the two hamsters before embossing so that they would remain clean and free of the wood grain embossing. I used the large wood grain stamp from the Lawn Fawn "Woodgrain Backdrops" set with VersaMark ink and clear embossing powder. There is a subtle darkening where the embossed grains are and the texture adds some interest.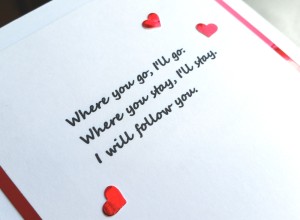 I also decided to add a little more embossing interest by stamping in some small red hearts from the Lawn Fawn "Wheelie Like You" and "Into the Woods" stamp sets with Momento Luxe "love letter" red ink.  Unfortunately (GASP!) I smeared the stamping. Luckily, I was able to repair the damage with my RV29 Copic marker, a white Gelly Roll pen, and a VersaMarker pen (to re-moisten the hearts for embossing).  I used more clear embossing powder on the floating hearts and finished the scene, swearing I was never going to risk that sort of extra stamping toward the end of a project again. LOL
To make the shaker, I die cut a heart into a cute valentine patterned paper from the DCWV "Doodlin' Around Stack." I also used some red metallic paper to die cut out a heart frame to finish off the shaker window. To adhere the acetate panel, I used Zip Dry glue to the back of that heart opening. I used some pink iridescent sequins and red hearts I punched from the same red metallic paper for the shaker pieces. To pop up this front panel from the scene panel, I used double sided foam adhesive, taking care to minimize edge stickiness and static with my EK Tools powder tool.
The following is a tutorial video sharing the process of making this card:
This card is being entered into the following challenges:
Lawnscaping Embossing Challenge
MarkerPOP Anything Goes Challenge
AAA Cards Maskerade Challenge
Card Mania Anniversary Challenge
CAS-ual Friday Pretty Pattern Challenge
Thanks for stopping by and I hope you're having a wonderful crafty day! WOOF