I am a girl on a mission. I want to make lots of embellies, layout titles, and project life style cards for personalized mini albums I am planning to make for my sister, niece and me to commemorate our summer vacation girls' trip to Ireland, Scotland and Northern Ireland. So when I saw this adorable C.C. Designs stamp called "4 Leaf Puppy" I knew it would be perfect for something and I had to get it! 🙂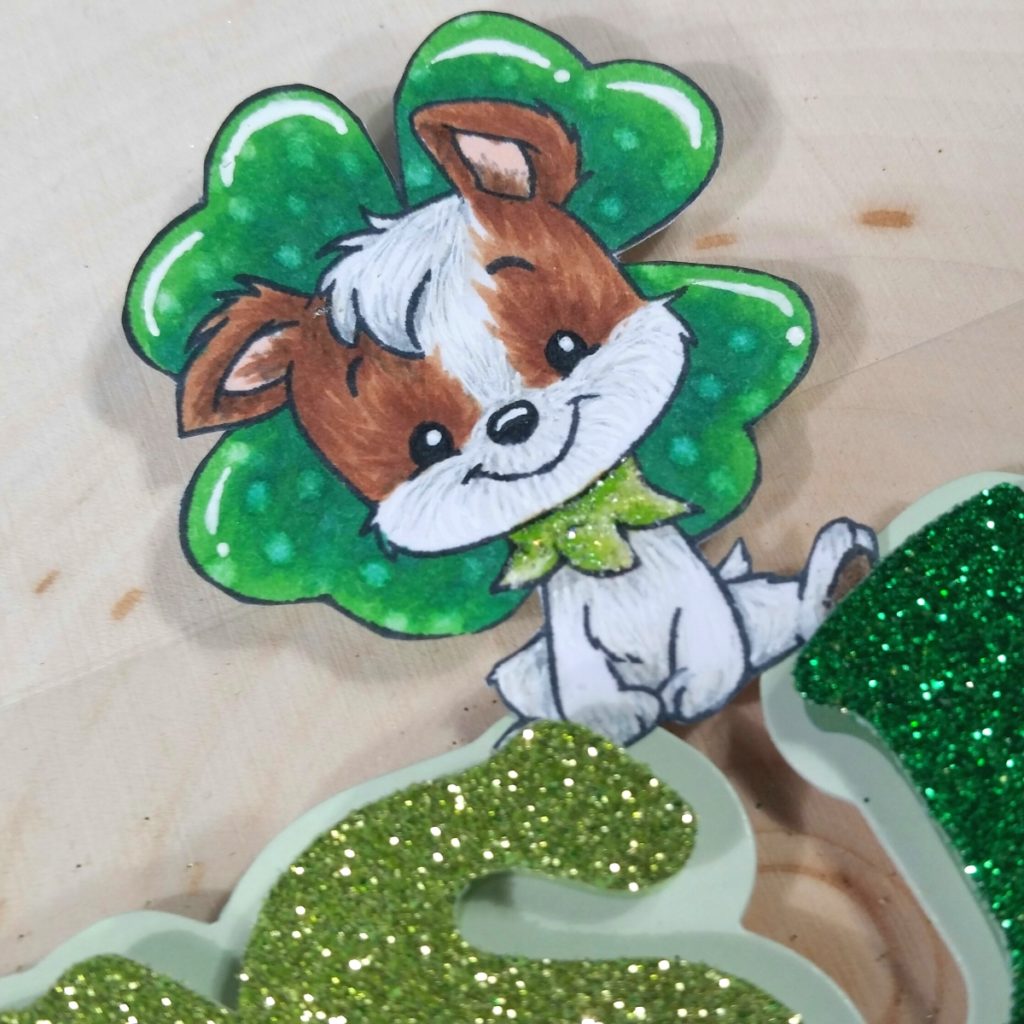 I found a great glittery 3D title by Paper House Productions at Tuesday Morning for just $0.99 (regular price: $3.49) and I knew I could make it personalized by adding the 4 Leaf Puppy, colored up to look like my pup, Bandito. I used the following Copic colors:
Puppy: E23, E25, R30, W0, W1, 0.3 pt Copic Multiliner in Warm Gray, and White Sakura Gelly Roll Pen
Collar: YG03, YG25 with coating of Recollections Glitz Glitter Glue for sparkle
4 Leaf Clover: G14, G16, BG18, Uni-ball Signo White Gel Pen highlights, and bleached out polka dots with 0 Colorless Blender
I also sharpened the eyes and nose with a 0.03 Copic Multiliner Pen and added Uni-ball Signo White Gel Pen highlights. Then for a little shine, I added dots of Ranger Glossy Accents to the eyes and nose.
I think this title and the adorable Irish pup represents well the partying and fun my sister, niece and I had while traveling together. It's cute, sitting back relaxing, and full of mischievous sparkly fun!
I have 2 more of these cuties to make, and I'll be back at some point to share how they all look on the scrapbook layouts, but for now, I'm tickled at how cute this came out!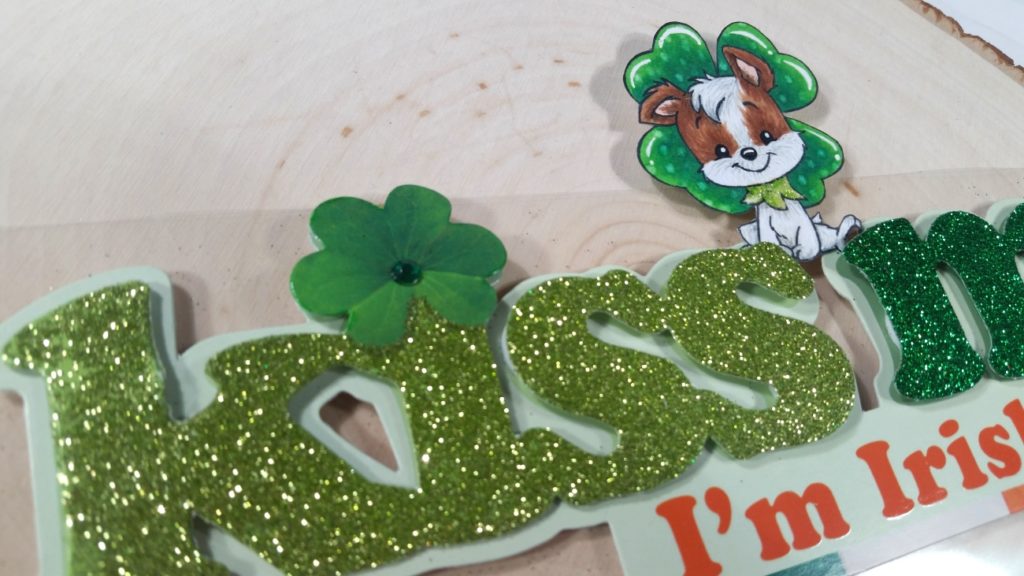 This Kiss Me I'm Irish Puppy Scrapbook Layout Title is being entered into the following challenges:
Stamping Sensations Anything Goes Challenge
Crafts Galore Encore Anything Goes Challenge
Card Mania Party Challenge
Word Art Wednesday Anything Goes Challenge
Creatalicious Anything Goes with Optional Stars Challenge
Lil Patch of Crafty Friends Anything Goes Challenge
Not Just Cards Anything Goes Challenge
Penny Black and More All Creatures Great and Small Challenge
613 Avenue Create Anything Goes with Optional Twist Shabby Chic
Through the Craft Room Door Anything Goes Challenge