Several folks have asked me to review the Kai Rubber Stamp Scissors after I had a chance to fully try them out, and I am pleased to say that I have good things to report.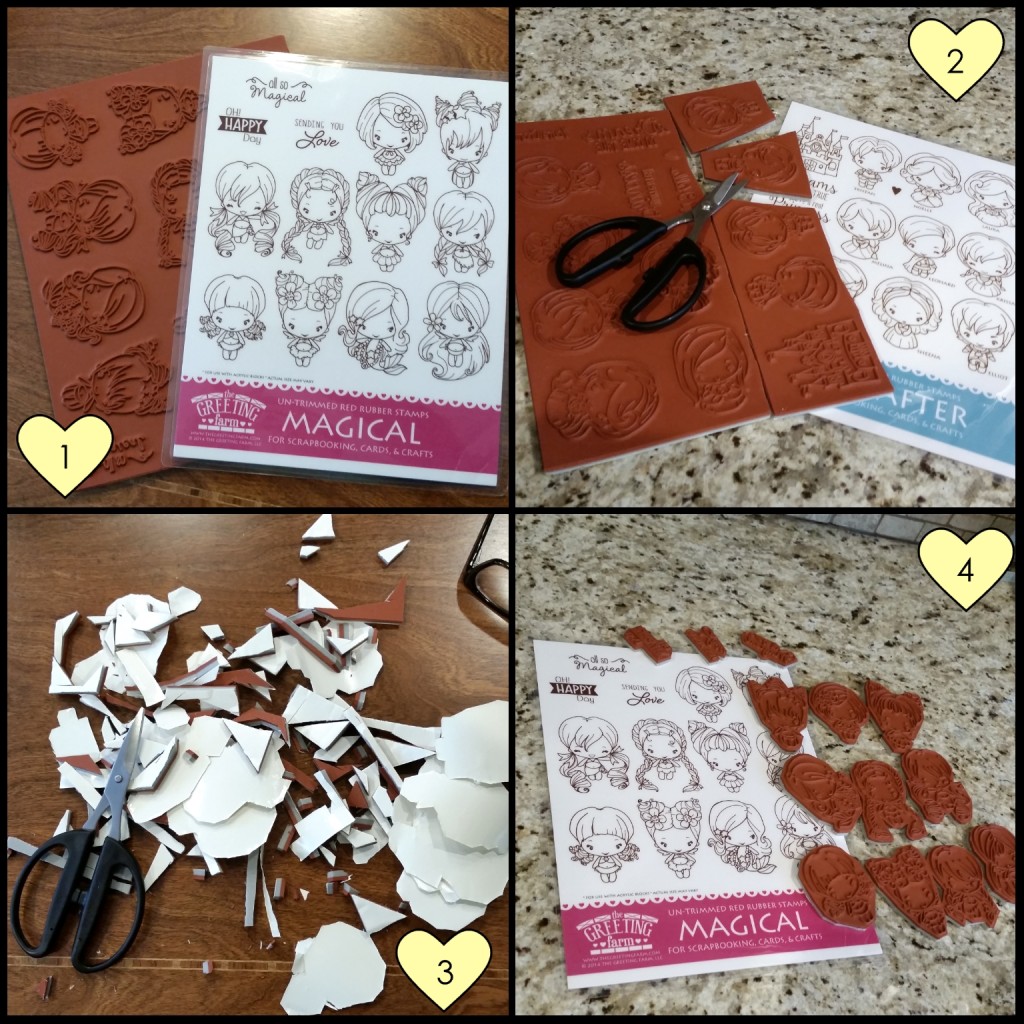 I had recently purchased several red rubber stamp sets from The Greeting Farm, which come uncut.  These adorable stamps are meant to be used with stamping blocks (I use this 4 Piece Fiskars Stamp Block Set, which may not be the best but is a great value and has served me well for all my years of stamping) or a stamp press (my favorite is this Easy Fiskars Stamp Press or this Compact Fiskars Stamp Press).  To get a clean stamped impression, however, you need to trim off the excess rubber beyond the images.
Previously I had used heavy duty kitchen shears to cut untrimmed stamps, but after finally buying these Kai scissors, I wonder why I wasted so much time and effort to save $20. These scissors cut through the rubber and foam mounting like butter. Plus their sharp point makes cutting close to the image a breeze. The only slight down side to these scissors is that they are not padded so after a LOT of trimming, my middle finger became sore. TIP: If you are going to be trimming a bunch of stamps at one time, I would recommend putting a band aid on your middle finger to protect your finger from the pressure.
The following is a short process video of me using these scissors:
Thanks for stopping by and I hope this video is helpful to you.