I received this beautiful Cinter costume jewelry brooch from Mr. CraftyPaws' grandmother just before she passed a couple of years ago. It is gorgeous, but I am not a brooch person so it has been sitting in my jewelry box. So as I pondered how I might wear it, I decided to try to alter it into a centerpiece for a multi strand choker necklace.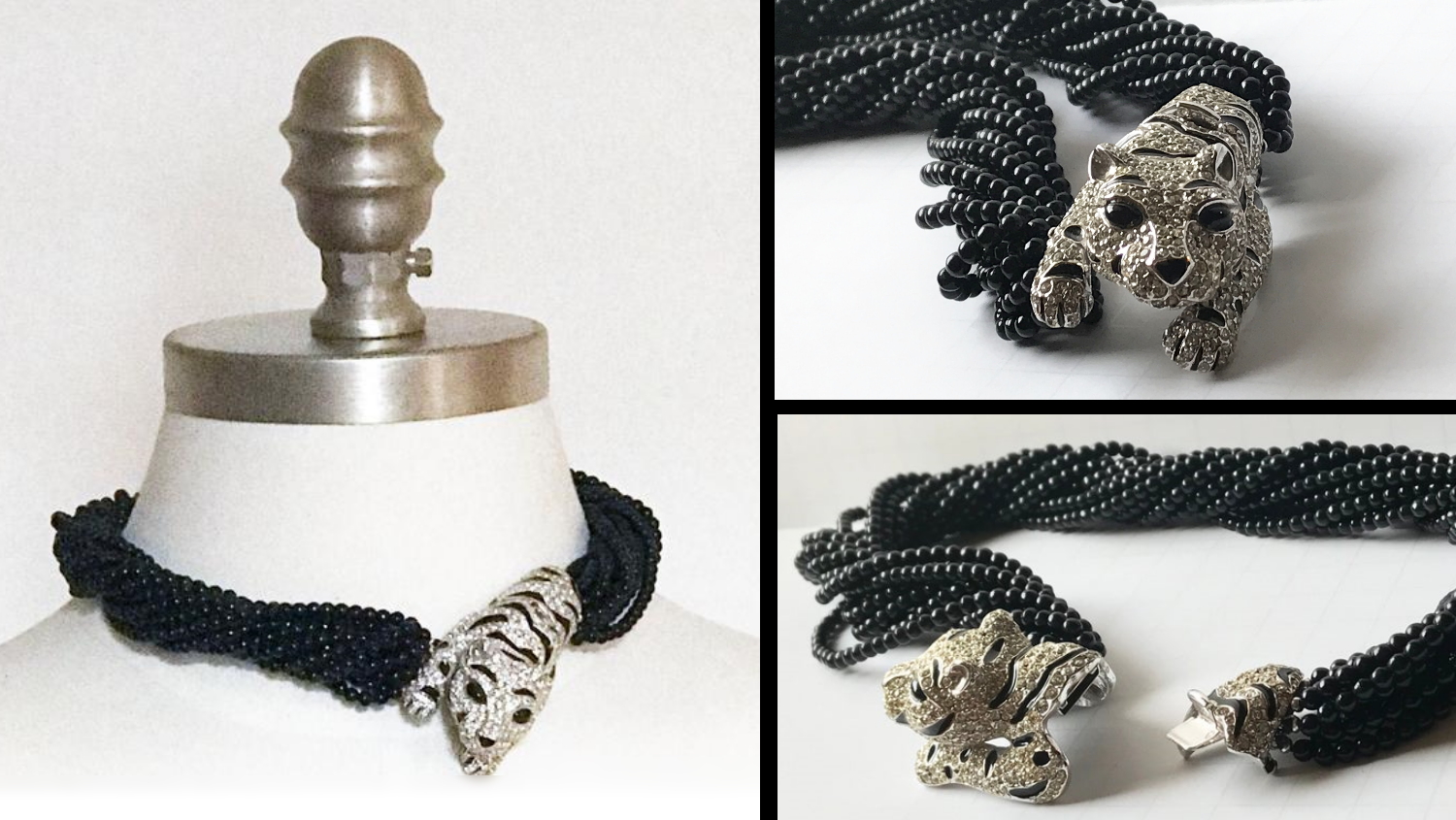 I saw an original Ciner tiger choker necklace online, and it was being offered for sale at $1,300! Crazy! The tiger formed the clasp in this design, but I thought I could create a DIY version by using a couple of picture hooks, some wire, metal loops, and beads. I first hunted for some vintage glass beads and found a great vintage necklace for $6 on eBay. Then to supplement the length I would need for my multi-strand design, I added some Bead Landing small gold spacer beads, which also added some WOW to the design.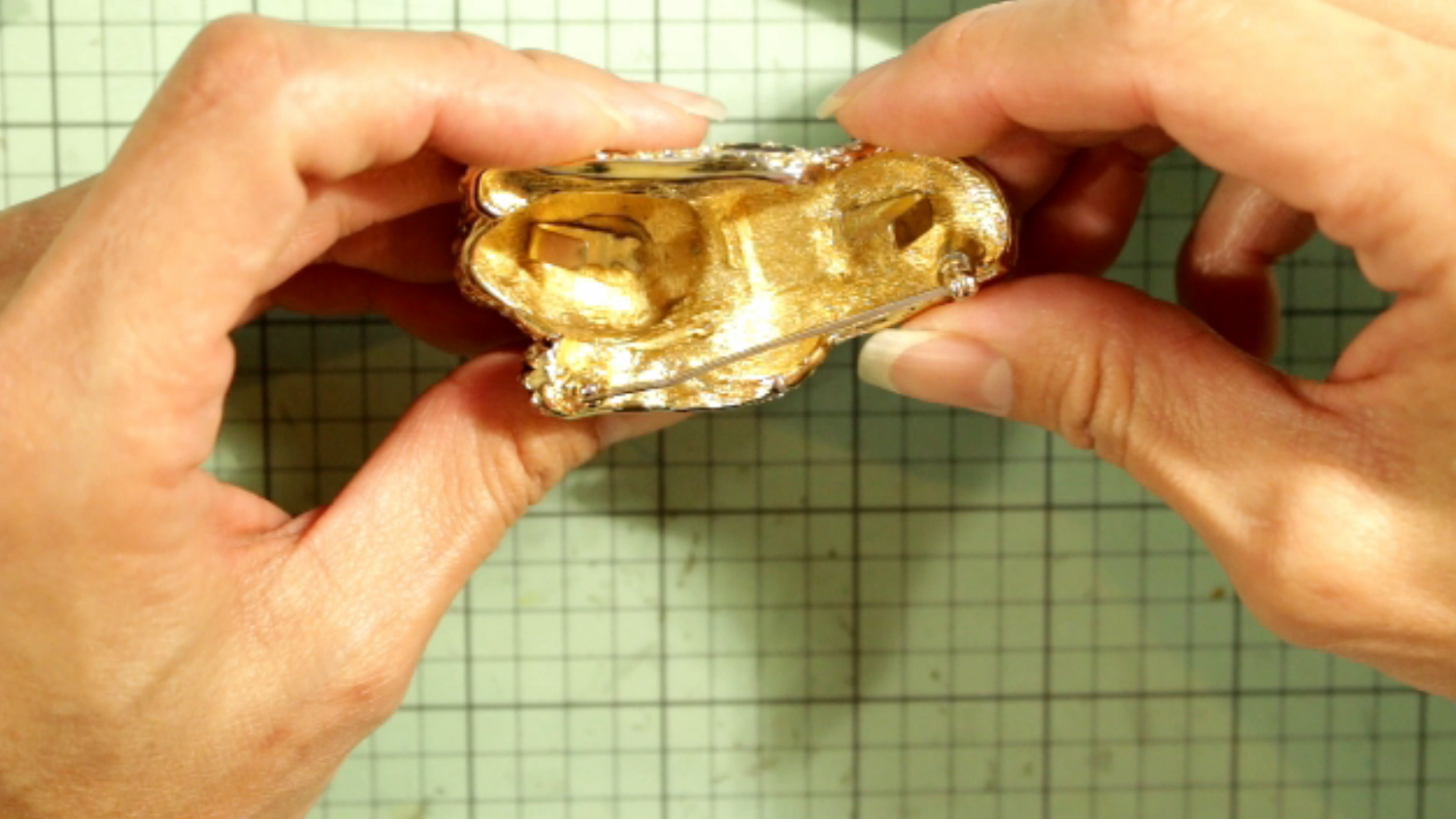 Then I cut off the tops of two small picture hanging hooks and used E6000 to adhere them to the back of the brooch. Then using my bead design board, I figured out a pattern for the beads that I thought would be attractive for a multi-strand choker necklace (small bead, long bead – repeated 7 times; 5 gold beads; and repeat 6 times.). To create each strand with loops on either end, I used Soft Flex Beading Wire in a Medium Weight, crimping tube beads, and my Beadalon Bead Crimp Tool. Lastly I gathered the 8 strands of beads together and attached them to a large metal jump ring that I fashioned from heavy duty wire I had in my stash.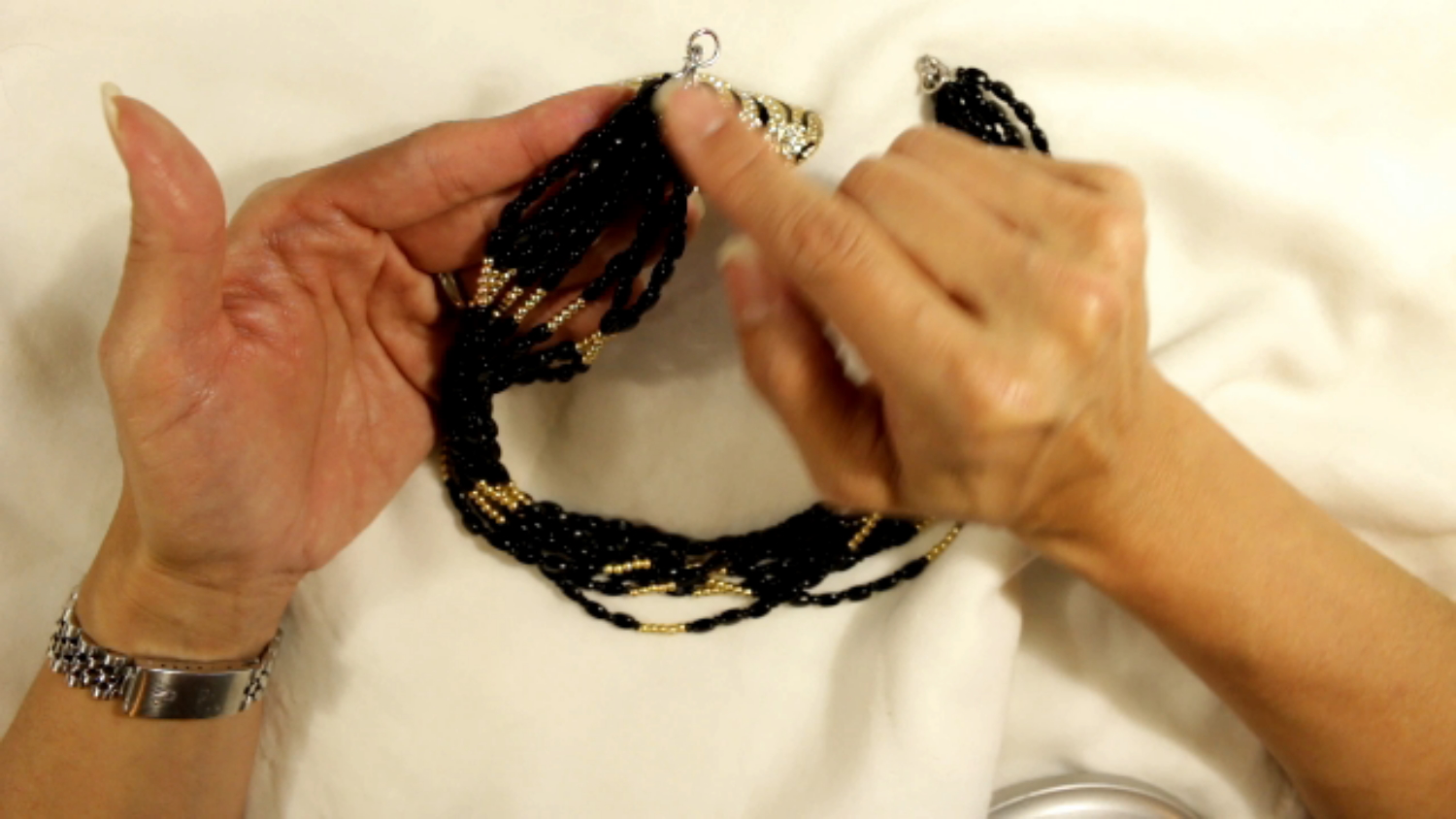 The following is a video sharing the process of how I designed and crafted this Ciner Tiger Choker Necklace:
Thanks for joining me today as I share a little jewelry crafting to modernize a very special personal vintage brooch.