Mr. CraftyPaws and I have been living the ketogenic lifestyle for about 1 and a half years. We tried it initially to try to lose weight and get healthy before our 50th birthdays (which are this year), and it was a resounding success! Besides each of us losing between 30-40 lbs, I have also almost eliminated my cyclic chronic migraines (sometimes extreme stress brings one on, but even those are generally much milder). So this year for Valentine's Day, I knew I wanted to get Mr. CraftyPaws some yummy Lily's Chocolate Bars, which are sugar-free, dextrose-free, and maltitol-free, and make them extra special by wrapping them with crafty love.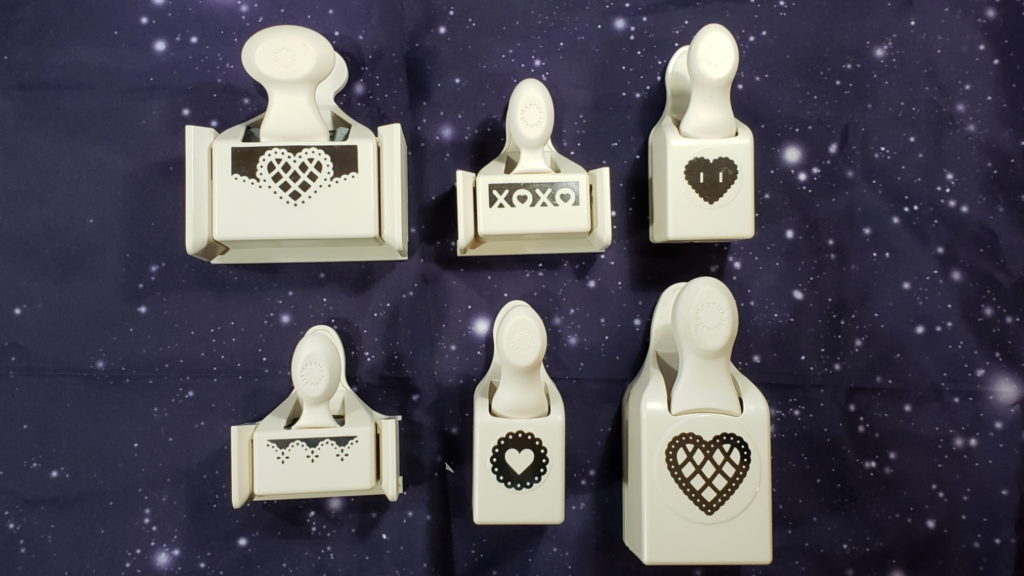 I also wanted to show some love to some long-neglected Martha Stewart punches that have been languishing in a craft drawer. I pulled out the above-pictured punches (listed clockwise from upper left): Deep Edge Lattice Hearts Border Punch, Hugs and Kisses Edge Punch, Heart Button Punch, Lace Eyelet Doily Border Punch, Heart Seal Punch and Lace Scallop Heart Punch (they all seem to be retired so I don't have links, but they are all available on eBay).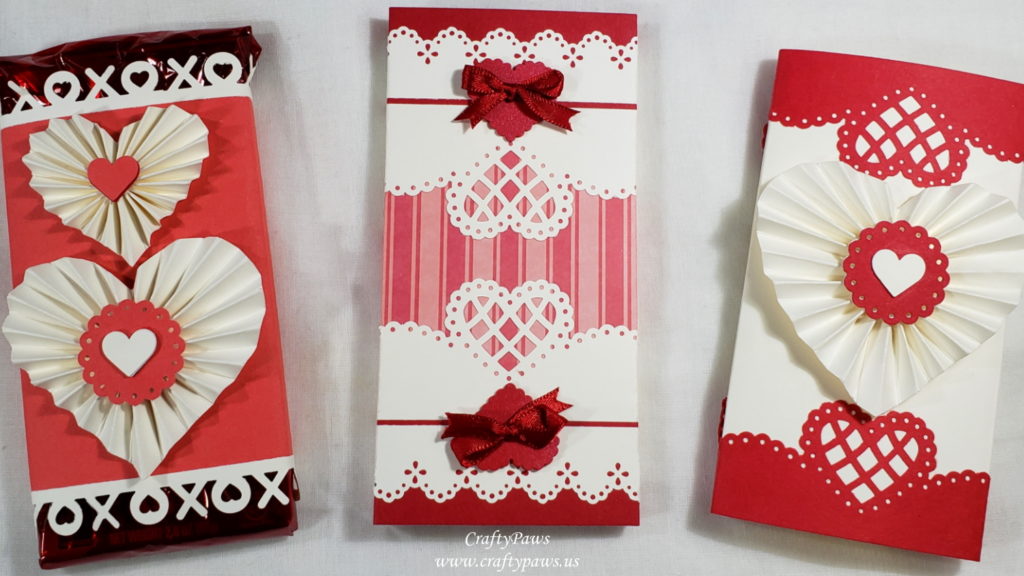 Then it was a simple matter of pulling out some cream, red, and red striped cardstock scraps and assembling various patterns together to wrap each chocolate bar. I also decided to add some 3D heart rosettes in various sizes to add dimension and interest.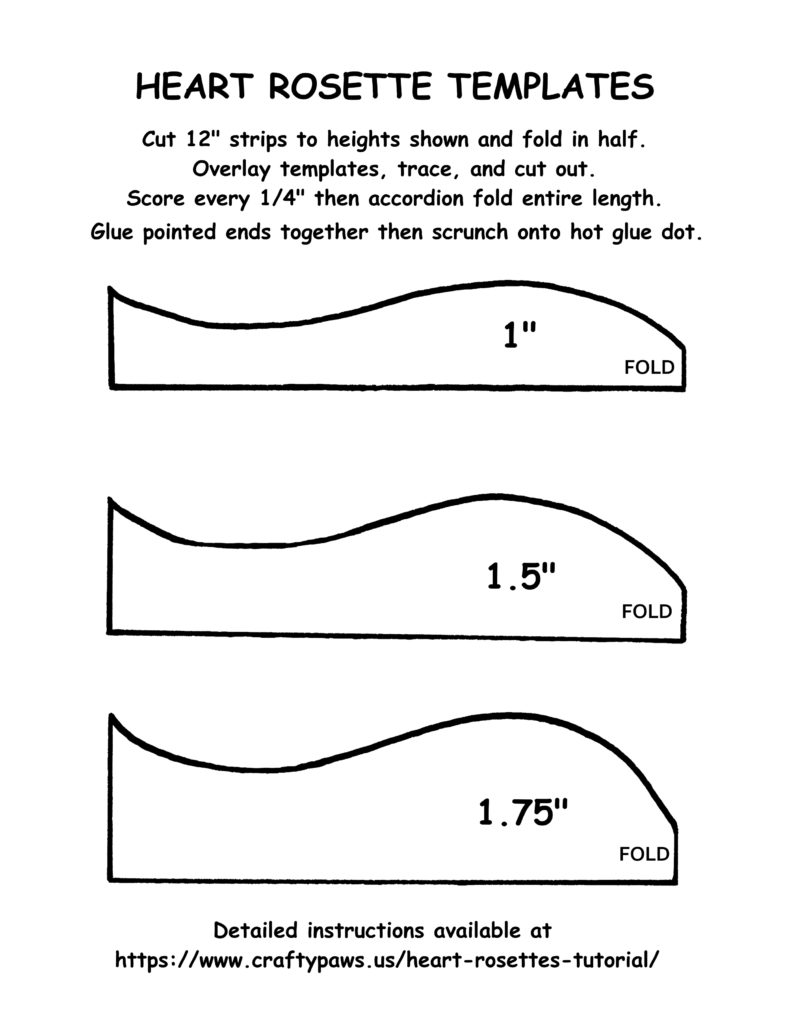 To craft the rosettes, I made templates for 12″ x 1″, 12″ x 1.5″ and 12″ x 1.75″ heart rosettes (I used the 1″ and 1.5″ ones for my wrappers). Please feel free to download the template and print it full size on cardstock to make your own heart rosettes! They make great decorations for gift wrapping, cards and embellishments.
This project was made to share as part of a Love-themed YouTube Hop. If you'd like to hop along, please watch the videos linked in the description box of my video by CLICKING THE PICTURE BELOW. There are LOTS of GIVEAWAY prizes being given away by many of the folks participating in the hop (including me)!

Disclosure: Many of the supplies I've used for today's project are linked. Some may be affiliate links, which means if you make a purchase I receive a small commission at no extra cost to you. I truly appreciate your support toward the costs of running this blog!
These chocolate wrappers are being entered into the following challenges:
Word Art Wednesday Anything Goes Challenge
Fab 'n' Funky Love Love Love Challenge
Crafty Gals Add a Heart Challenge
The Male Room Heart You Challenge