As many of you know me and my family have so much to be thankful for this year. We are keeping a very low key Christmas with no present exchanges (other than for the children), and just reflecting on this past year as we spend time with each other.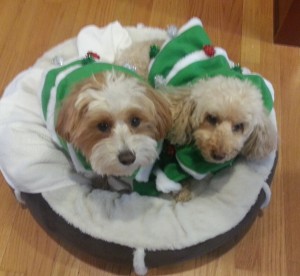 My hubby is recovering nicely from donating his kidney to my brother.  Mr. CraftyPaws has already started traveling for work again, and things seem almost back to normal.  My brother has passed the critical first month post kidney transplant and so far all his vitals look amazingly good. My grandmother-in-law celebrated her 99th birthday, and she felt so loved by so many–receiving over 40 cards from crafty friends all around the world! Her fellow residents at the senior center (and 2 other senior centers here in GA) also received over 160 hand made cards that YOU made for them.  Now that's what the holiday spirit is all about!
I didn't get many holiday crafts done other than some cards for sick children and a few personalized cards for some of my hubby's relatives.  Time was short with everything going on, but my heart is full, and I feel so blessed.
THANK YOU ALL FOR ANOTHER SPECTACULAR CRAFTY YEAR!
Hugs and blessings, Kristina