The super talented Gerda Steiner threw down an IG challenge offering a super adorable surfing duck that I just could not resist! I decided to really highlight his adorableness, I would try to make a one-layer CAS card and just focus on coloring him up as cute as I could.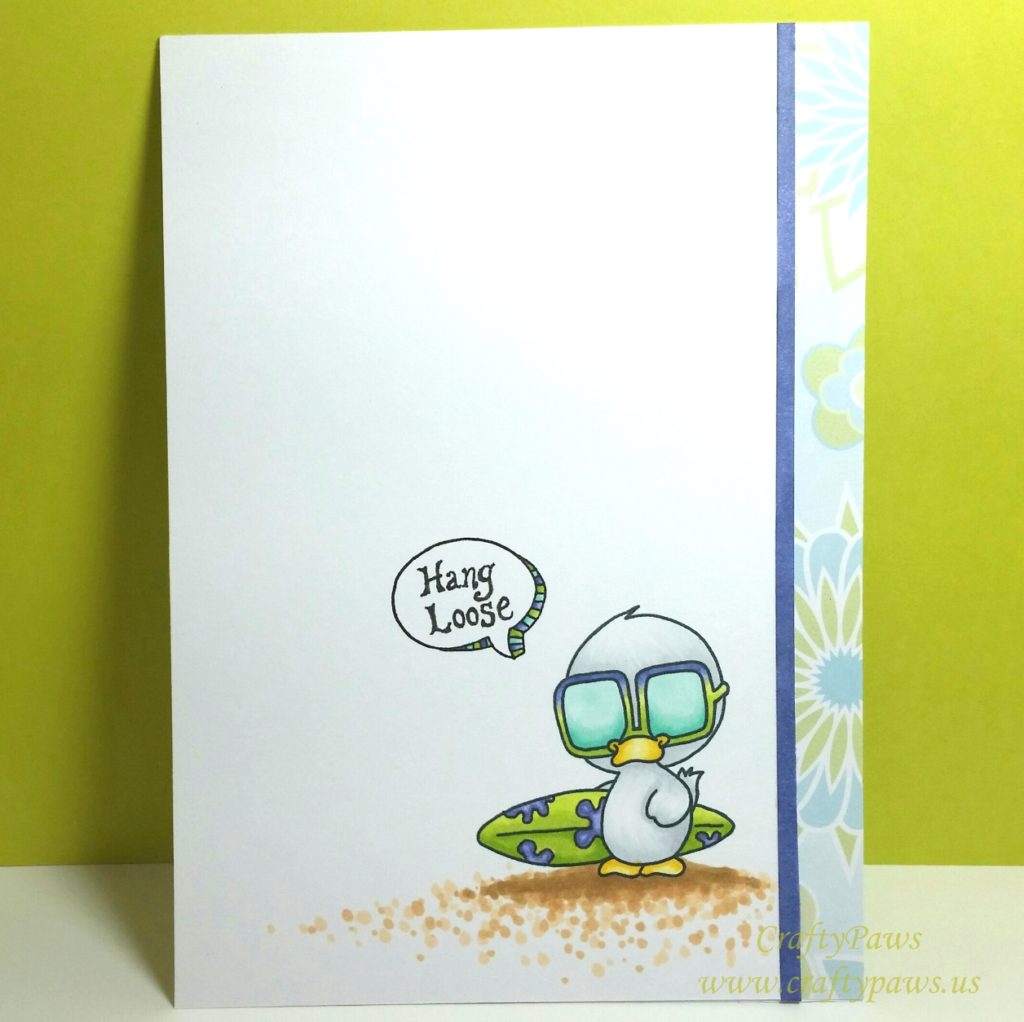 I doodled some squiggly flowers/splotches? on his surfboard with a 0.1 pt Copic Multiliner pen (because he deserves a unique board, right?), and then I used the following Copic colors to color him up:
Ducky: C0 and C2
Green Parts of Surfboard and Sunglasses: YT 01, 03 and 25
Purple Parts of Surboard and Sunglasses: BV 01, 02 and 04
Reflective Sunglasses: BG11 and 32 with a smooth coat of Glossy Accents for shine
Beak and feet: Y11 and 15 with a coat of clear Wink of Stella for shimmer
Sand: E51, 53 and 55
Ok, then I thought the card was too CAS so I added a strip of a similarly colored (but lighter) floral patterned paper that I had in my scrap box to one side of the card. To finish off the transition edge, I also added a tiny strip of cardstock that I colored up with BV04 to match.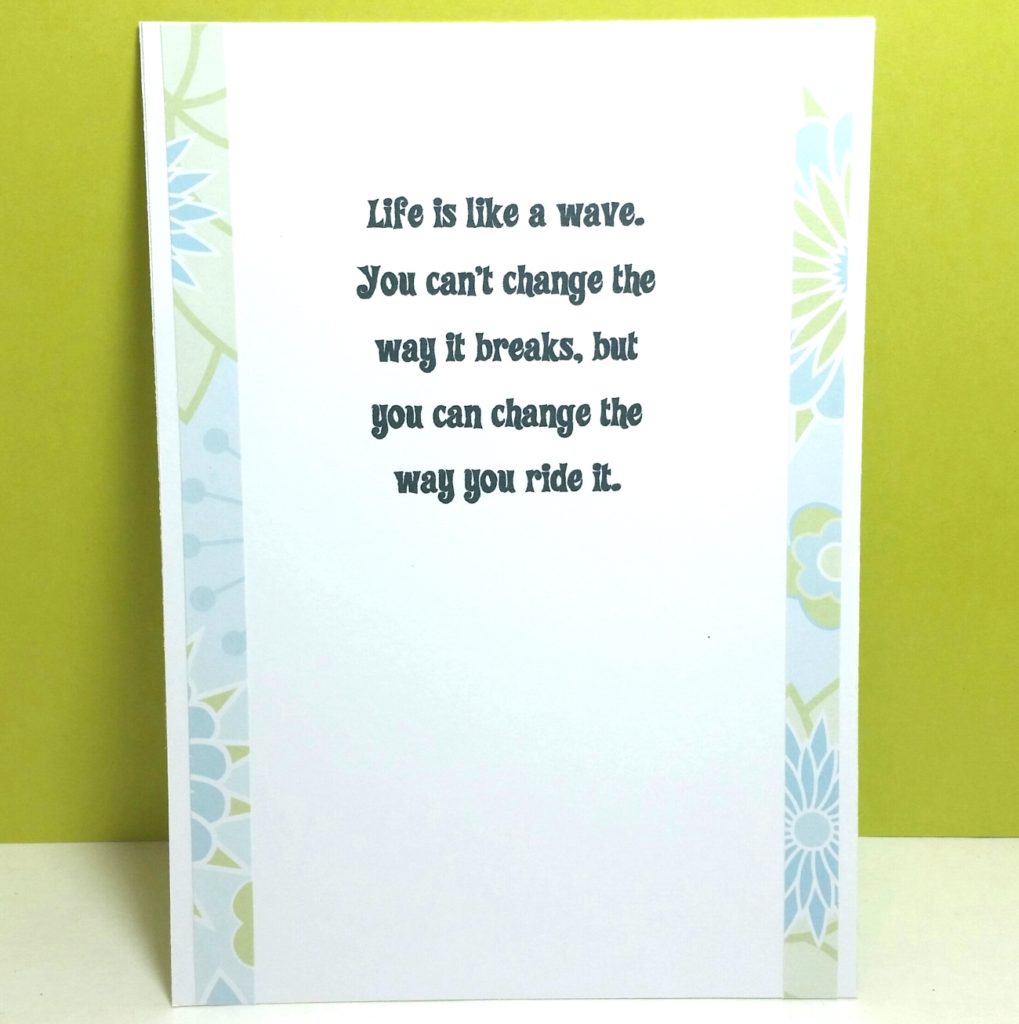 Still, the card seemed to be missing something so I dug around in my stamp stash and found a little trio of speech and thought bubble stamps. I found one that I could add a little color to on the edge (to match the colors on the ducky), and stamped it out with my foolproof MFT Black Licorice hybrid ink.  Then I hand wrote in "Hang Loose."  I'm not a fan of my handwriting and I was worried that I might ruin the card, but once I stamped out the speech bubble I knew there was no turning back. I practiced a couple of font styles and then finally just went for it. I actually like how it turned out, and I definitely think the sentiment was a good finishing touch.
For the inside of the card, I found a quote online that I thought would be perfect for my hubby's cousin who is going through some tough times right now: "Life is like a wave. You can't change the way it breaks, but you can change the way you ride it."
The following is a card share video:
This card is being entered into the following challenges:
Fab 'n' Funky Boys Challenge
Simon Says Stamp Wednesday Add Some Shimmer Challenge
Word Art Wednesday Anything Goes Challenge
Through the Craft Room Door Anything Goes Challenge
613 Avenue Create Anything Goes Challenge with Sight Option
Craft Your Passion Anything Goes Challenge
Not Just Cards Anything Goes Challenge
MFT Color Challenge #48