I love Halloween! As a child I loved the trick or treating and now I love dressing up my dogs and giving out candy. This year I was super excited to be invited to join two Halloween-themed YouTube hops (links to all the hop stops are in the description box of my YT video)!  There are lots of prizes so check out the details in my video below.
For this first one, I decided t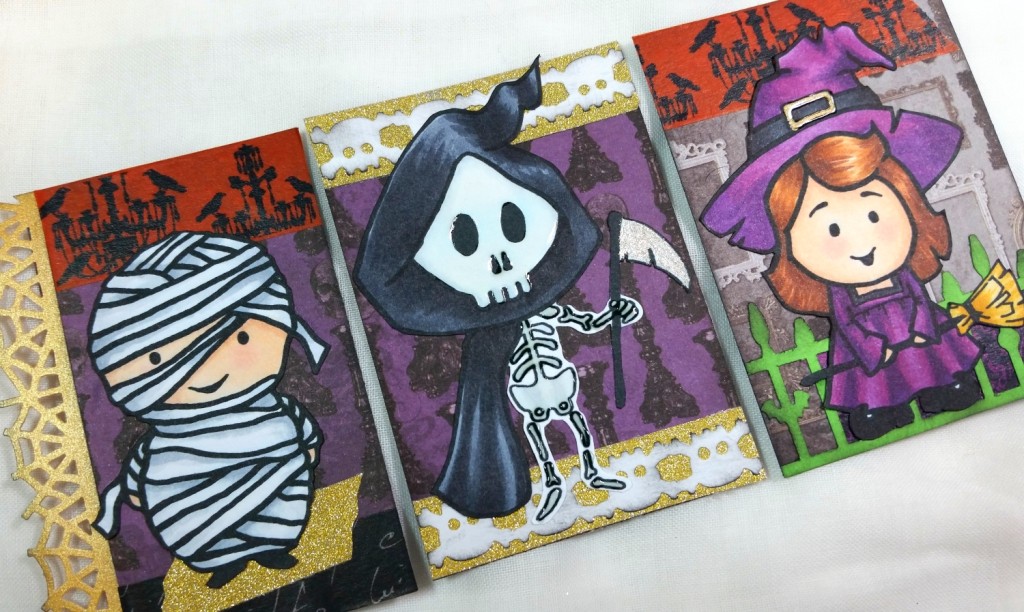 o create a series of "Halloween Cuties." There is a Ghost, Mummy, Bride of Frankenstein, the Grim Reaper, a Witch and Frankenstein.  I wanted them to be "spooky cute" — is that a style? LOL They are available for free download HERE.
I colored them up with these Copic markers (trying to keep them bright and not too scary–hehehe):
Ghost: Skin: E000, 00, 11 and R11; Hair: E97, 99 and 29; Costume: C1 and 3
Mummy: Skin: E000, 00, 11 and R11; Costume: C1, 2, and 3
Bride of Frankenstein: Skin: YG11, 03 and 25; Hair: C6, 8 and 10 with Clear Star Gelly Roll Pen for white streaks; Dress: YR02, 04 and 07
Grim Reaper: C1, 6, 8 and 10
Witch: Skin E000, 00, 11 and R11; Hair: E97, 99 and 29; Broom: YR 31 and 24; Costume: V15, 06 and 09 with C9 and 10 for hat band an Metallic Gold Gelly Roll Pen for hat buckle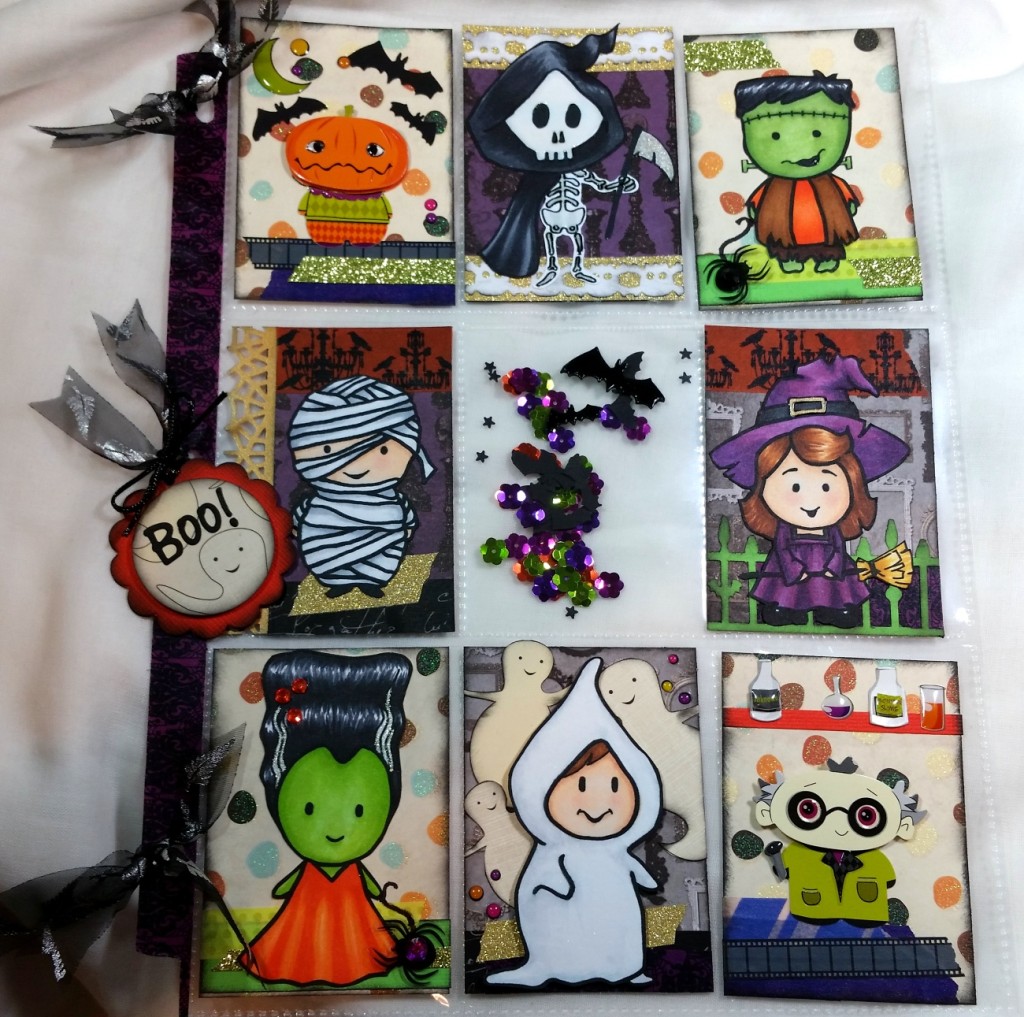 Frankenstein: Skin: G40, 43 and 24; Hair: C6, 8 and 10; Shirt: YR 02, 04 and 07; Vest: E35, 99 and 37; Pants: E29 and 79
Then I fussy cut each one and created a pocket letter card with them using Halloween papers from the American Crafts "Night Fall" collection.  To supplement the six digis, I also used two Recollections dimensional stickers (mad scientist and jack-o-lantern boy).
Then it was just a matter of embellishing each pocket using various Martha Stewart punches (Bats Punch All Over the Page, Spider Web Border Edge Punch from Punch Around the Page Set, and Halloween Fence Border Edge Punch); green, purple and orange flower sequins; gems in various colors including spider gem stickers; recycled ribbon; and lots and lots of washi tapes.
The following is a process video of making this pocket letter:
This pocket letter is being entered into the following challenges:
Simon Says Stamp Wednesday Color Inspiration Challenge
Raisin Boat Halloween Challenge
Addicted to Stamps Anything Goes Challenge
The Shabby Tea Room BOO-riffic Challenge – WINNER
Card Mania Digi, Patterned Paper, and Embellishments Challenge
The Daily Marker 30 Day Coloring Challenge
One Sweet Challenge Fall Colors Challenge
Oddball Art Halloween Challenge
Papercrafting Challenge Magazine Inspiration Challenge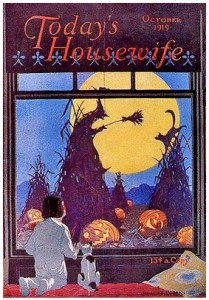 Thanks for stopping by and hope you have a spooky cutsie day! WOOF