I learned a fabulous technique of coloring stamps with markers at the Art Impressions booth at the Scrapbook Expo. They were using Le Plume markers (which I don't have), but I thought Zig Clean Color Real Brush Markers could work just as well, and I was right!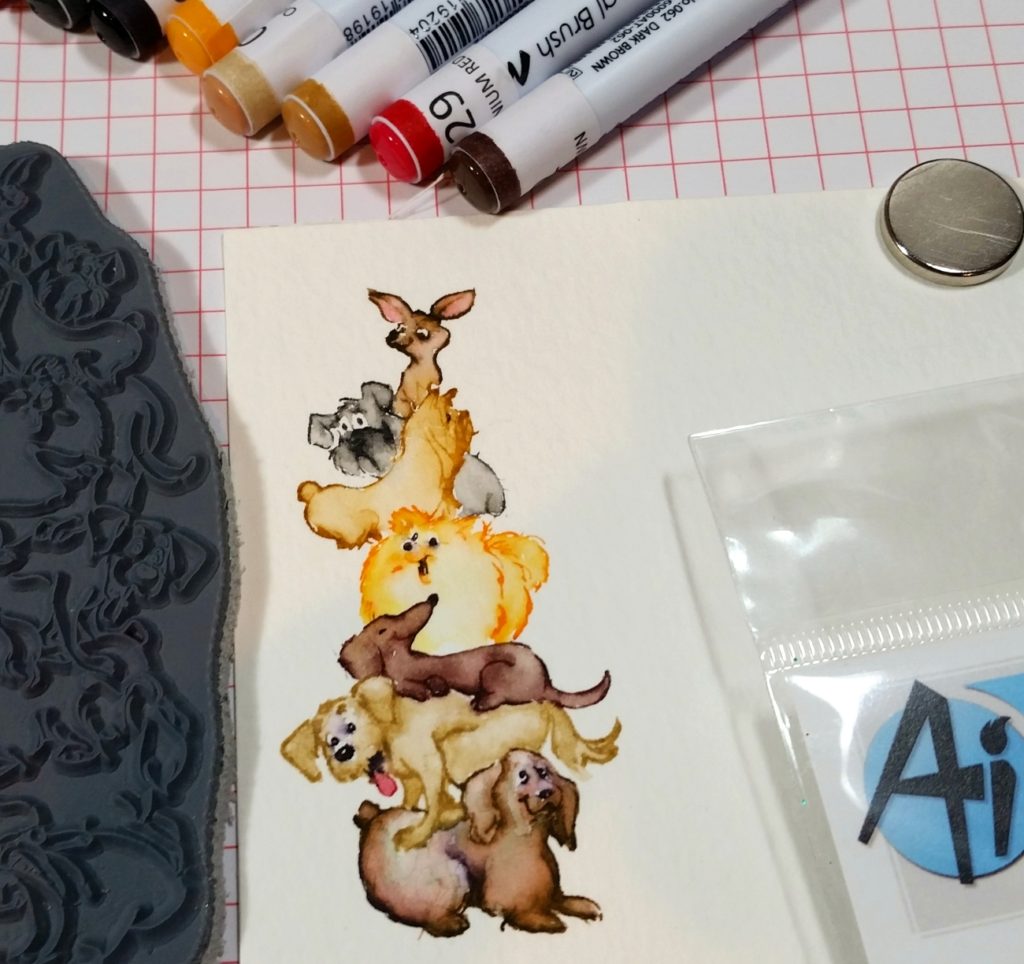 This started out as just some marker coloring play, but in the end the scrap I was coloring up was just large enough to eek out a CAS ATC (Artist Trading Card 2.5″ x 3.5″). The following are the colors I used to color up the adorable pups on this Art Impressions "Dog Stackers" stamp (top to bottom):
Chihuahua (top): Mid Brown – 065 with Light Pink (in ears) – 026
Mutt: Dark Gray – 095
Terrier: Beige – 072
Pomeranian: Bright Yellow – 052
Dachshund: Dark Brown – 062
Golden Mix: Oatmeal – 064 with Geranium Red (on tongue) – 029
Cocker Mix: Dark Brown – 065 and Beige – 072
I used Black – 010 for all the noses, eyes and the insides of mouths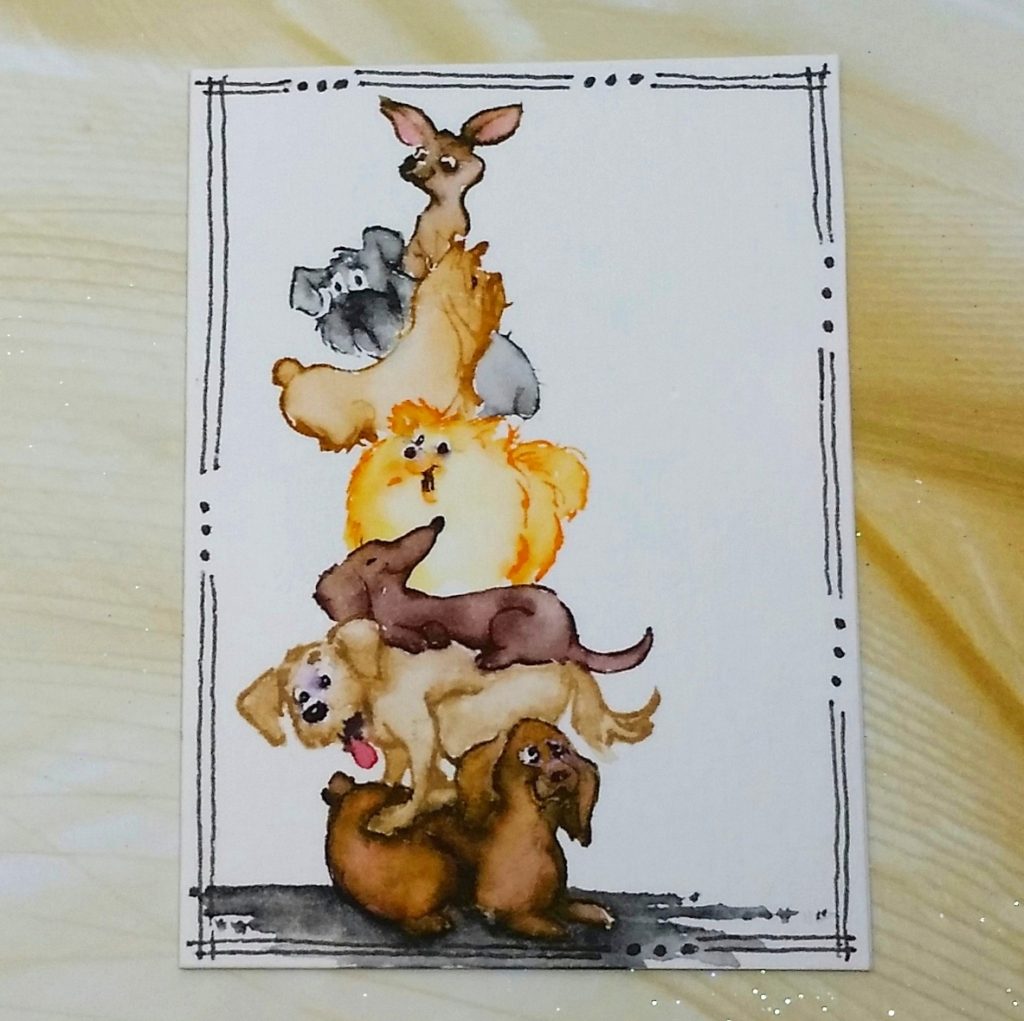 The water coloring is a bit rough on this highly textured water color paper and my fat Pentel waterbrush, but I thought that added to the painterly look (or at least that's what I'm telling myself LOL). To finish up the simple scene, I grounded the dogs by adding a floor (bear in mind I didn't do the whole stack of dogs since my water color paper scrap was too small) and doodled some double lines and dots to frame out the image.
The following is a process video of coloring up this adorable doggy stamp (one of my new favorites!):
This ATC is being entered into the following challenges:
Art Impressions 29 Again Anything Goes Challenge
Simon Says Stamp Wednesday Create a Scene Challenge
CASology Rough Challenge
Lil Patch of Crafty Friends Anything Goes Challenge
Through the Craft Room Door Anything Goes Challenge
Word Art Wednesday Anything Goes Challenge
Crafty Gals Corner Monochromatic Challenge
613 Avenue Create Anything Goes Challenge
MFT Camp Create Coloring Challenge