I'm so sorry for the long hiatus, but we had a tumultuous 2019, and I just didn't have the time or energy to do ANY crafting while taking care of family emergencies. But 2020 is a new beginning and I am so grateful to be back and able to craft again! For more details on what's been going on and a special surprise to launch the new year for my subscribers on a bright note, please check out THIS VIDEO.
For my first crafty endeavor of 2020, I decided to restart my design team work for Beebeecraft. I had some Stretch Magic cording in my stash and decided to make a bunch of new stretch bracelets one afternoon. These are so super fun and easy.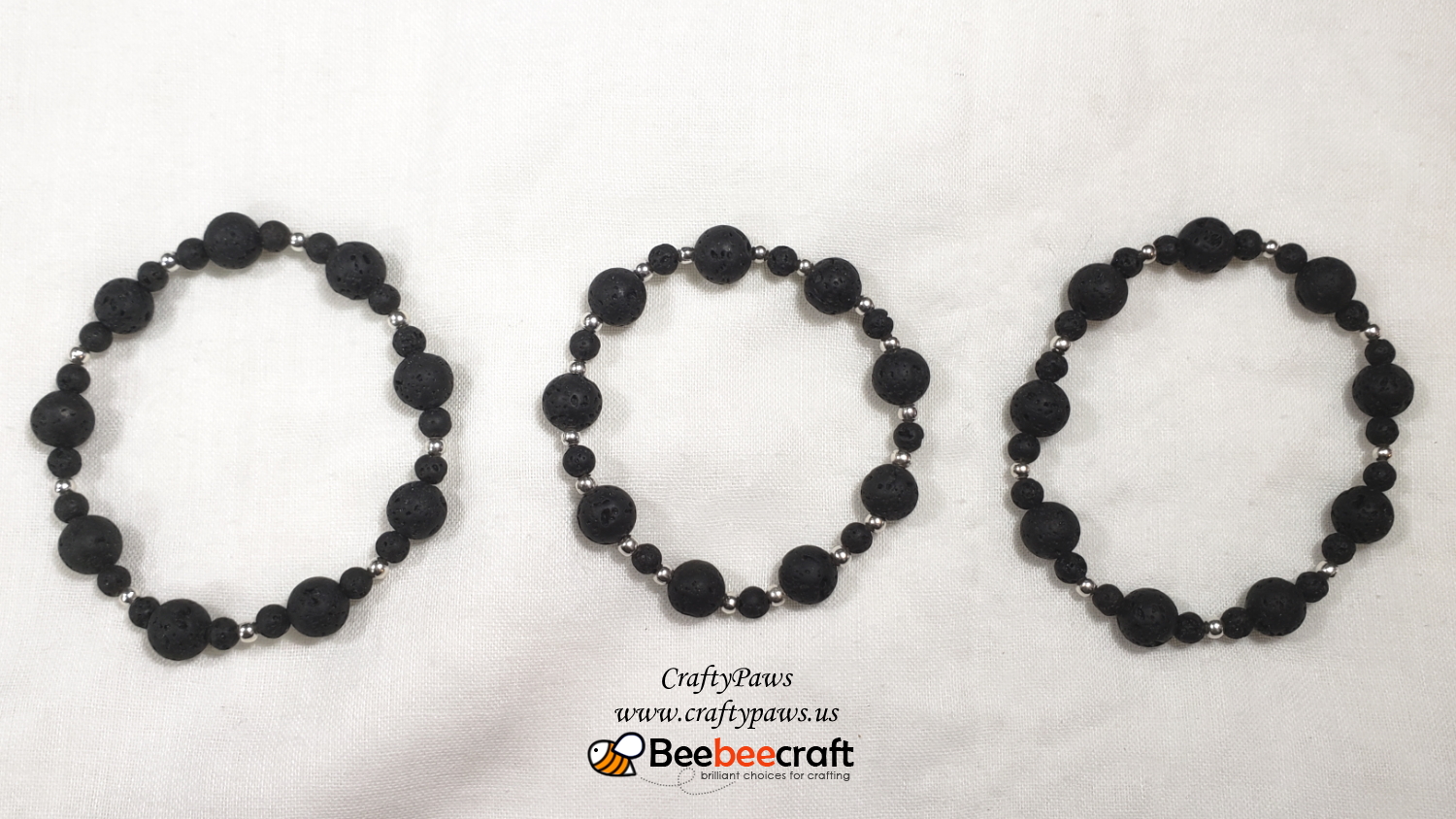 First I measure out about 9″ of Stretch Magic cording, then clip on a binder clip to one end to keep the beads I string on from slipping off. Then I lay out a pattern of beads, charms, spacers and/or pendants in a pleasing pattern up to about 6.25 – 7″ in length (these are the circumferences of the wrists I want these bracelets to fit). I tie a triple knot, preferably adjacent to a bead with a larger hole into which I can tuck in the knot and any bits of remaining cording. To help secure the knot from becoming loose or unraveling, I add a dab of clear nail polish, and then snip off any excess cording.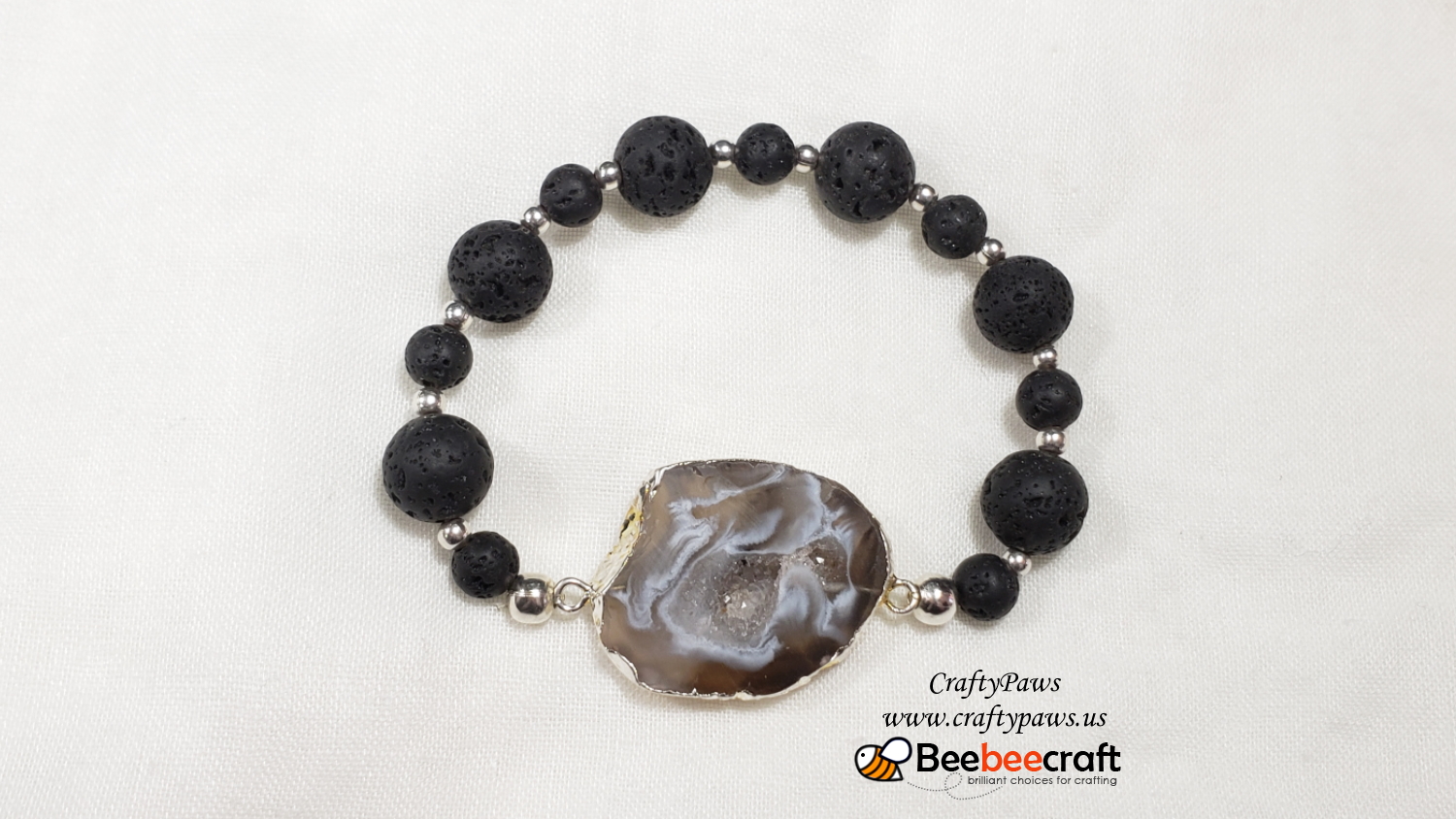 I made 3 lava stone and silver spacer bead bracelets, even adding a new agate slice charm to one of them. I can wear them singly or stack a bunch of them together for a statement look.
As a gift from one of my subbies, I had been saving for years a gold poodle charm for a special project. I decided to make a bracelet for my niece who loves her miniature poodle. As she is working crazy hours, she is not able to have her dog with her, but I know this bracelet will be a nice reminder of her sweet pup (see top photo). Because she has such tiny wrists, I sized this bracelet down to 6.25″ and added 4 of the smallest lava stone beads right around the poodle charm and added 5 tiny gold spacer beads so that the charm would be better highlighted.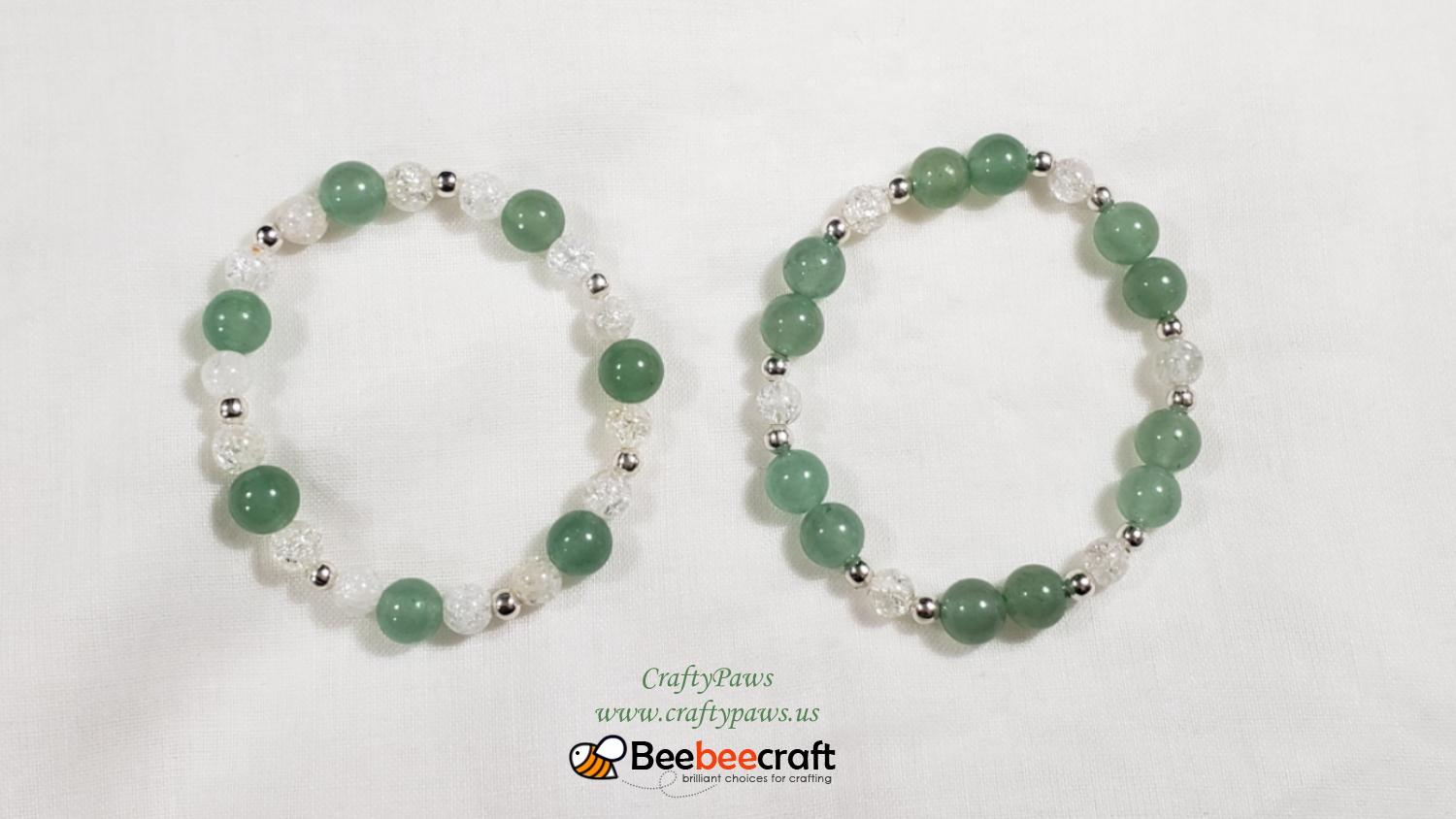 Lastly, my sister has been asking me to make some bracelets that she could stack with her Chinese year of the pig lucky bracelet made out of jade and coral that she had custom made. I had fabulous Beebeecraft aventurine stone beads, some crackle patterned smaller white stone beads and more silver spacer beads that I crafted into coordinating (but not matchy-matchy) bracelets. I think/hope she will like them.
The following is a video tutorial where I share the process of stretch bracelet making along with tips and tricks: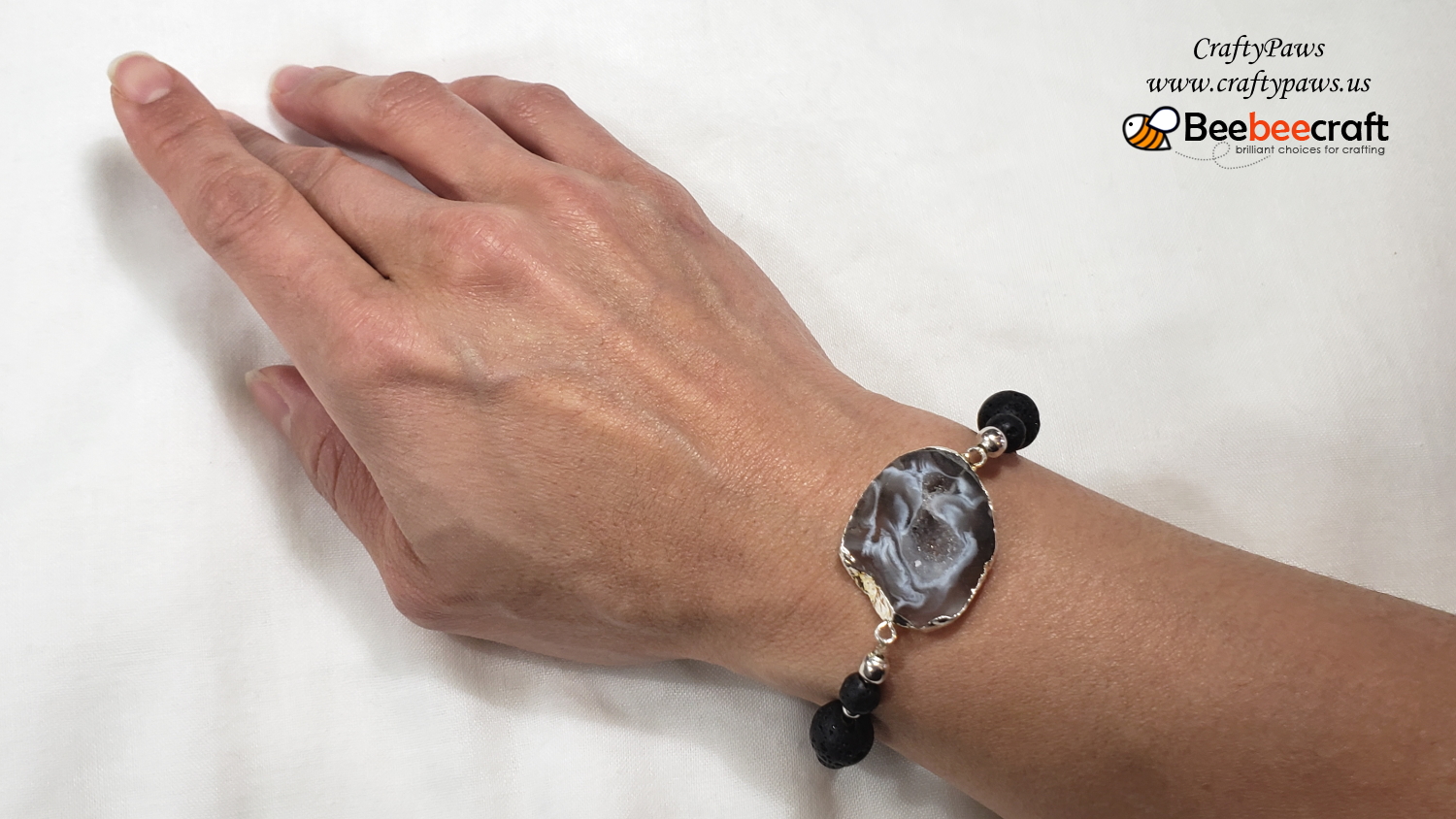 Thanks for joining me today! I hope you're having a PAWsitively wonderful crafty day!
These bracelets are being entered into the following challenges:
Simon Says Stamp Monday Something New Challenge
Creatalicious Anything Goes Challenge
Word Art Wednesday Anything Goes Challenge
Fab 'n' Funky Anything Goes But No Designer Paper Challenge
Crafts Galore Encore Anything Goes Challenge