I wanted to check out this Frosty Pillow Gel Mat for several different purposes — cooling pillow for sleep, migraine relief, cooling dog bed — and generally this product performed very well.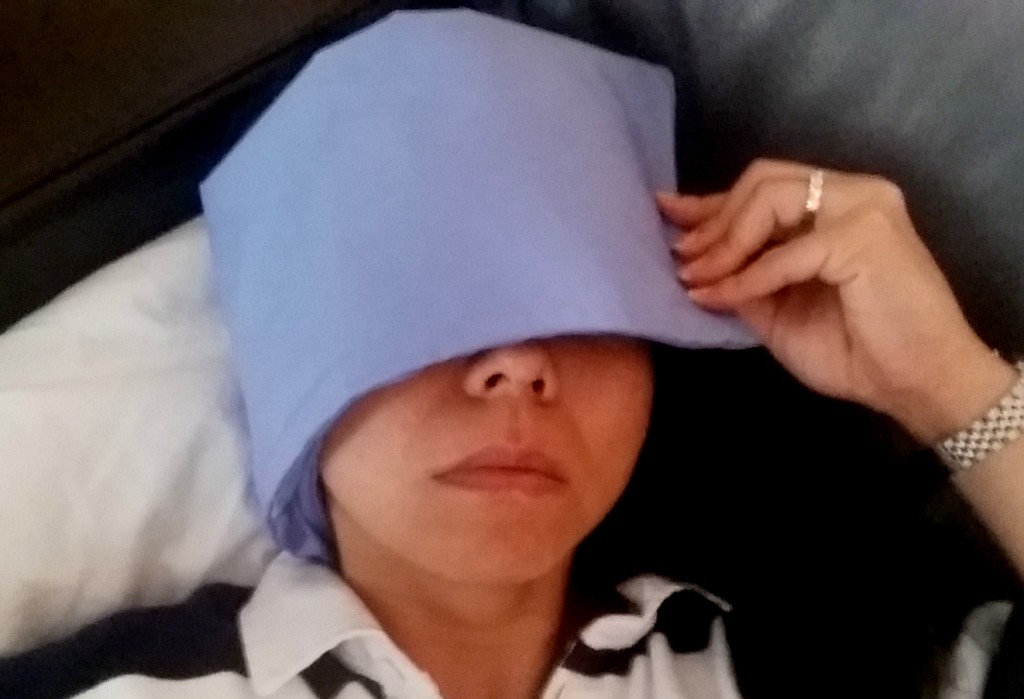 First, my hubby is always looking for "cold spots" in bed.  In fact, he has 4 pillows that he rotates around trying to keep his head cold as he sleeps. Refrigerated prior to use, this gel mat pillow was able to keep him comfortably cool so he fell asleep quickly and easily. However, he said in the night it did not stay cold enough so he reverted to his other pillows after it had gotten to room temperature.
Second, I am a chronic migraine sufferer, and unlucky for me but good for a fulsome review, I have had two migraines in the last few days.  I normally use two ice packs to provide temporary relief when my migraines are the most acute, but this time I was able to use just this one gel mat pillow.  The 12.5″ x 22″ size was large enough for me to double over and wrap around my forehead and neck, and because it is soft and malleable, it was much more comfortable to use as well. The down side, again, is that it only stayed cold for about an hour.  I am considering getting a second gel mat so that I can alternate the use of two of these mats for my migraines.
Third, my 15 year old miniature poodle has arthritis and often gets overheated. She struggles to stay comfortable, moving back and forth from her dog beds to the cooler hardwood floors.  I had previously tried getting a doggy water bed for her, but she did not like the movement and unsteady feeling and wouldn't touch it without constantly being bribed with treats. With this cooling gel mat, I only had to have her try it out and she naturally went there for cooling relief. I think the soft resistance from the gel gave her some cushioning from the hardwood floors, but I am going to see how she likes it actually in one of her dog beds.
The following is a video share of my experiences:
My readers can get this product for 30% off by using the coupon code: 30TMSN15  You can order yours today HERE
Disclaimer: I got this product at a heavily discounted price in exchange for a review, but all opinions are my own.  
Thanks for stopping by, and I hope you are having a cool day! WOOF