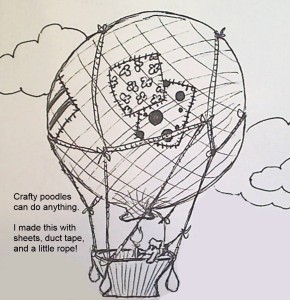 I participated in a challenge called January Doodle Days  hosted by Jamilola (YT: Poetspice) in which she asked folks to doodle something every day (at least 30 drawings for the month of January 2014). What a great motivation to just keep the drawing muscles limber! I think I had been bitten by the crafting bug last fall and so focused on learning so many new techniques that I had let my drawing muscles atrophy a bit. Now I was going to get back into it the only way I know how to do anything–with a goal in mind. 🙂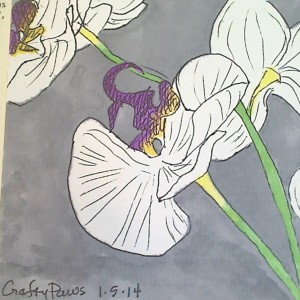 I have loved drawing since I was a young child. My parents recall that I could be occupied for hours at a time from the young age of three with just some loose paper and a pencil (Note to parents: you don't have to buy the latest and greatest toys to keep kids happy and engaged).  Since those early years, I have taken a handful of art classes, but I have no professional training, per se. It is just a passion.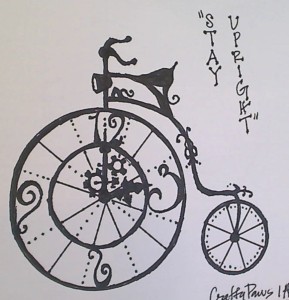 Now that I have more control over my schedule, I can take the time to draw quick doodles, elaborate portraits, and everything in between. The one big thing I would recommend to those interested in improving their drawing skills: (as the Nike commercial says) "Just Do It."  Practice, as in, do 3 quick 15 minute sketches (drawing something you see–not imagined things) per day for 2 weeks. I guarantee you will get better. You will see things with more clarity, be better able to map out structures, perspectives, and proportions better.
The pictures in this post are a sampling of the doodles I did in January, but if you want to see all of them, the video below is a share of all the January doodles.
If you'd like me to convert any of these doodles into a downloadable digi, please send me an email to: kristina@craftypaws.us
Please subscribe if you'd like, and thank you for stopping by!