Do most of my animal drawings look like dogs?  LOL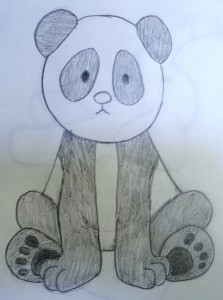 The pictures in this post are some of my doodles for my January Doodle Days.  I drew a dog of my crafty friend, Cathy (YT: Huckleberry Herbs and Art). I also tried my hand at some cartoon animals. I started with an elephant and then a pig (they look a lot alike–teeheehee).
Then I attempted to draw a panda bear (they seem to be the rage recently), but it came out looking a bit like a dog.  So after I looked at some pictures of pandas online, I tried again. I'm much more pleased with the second one. 🙂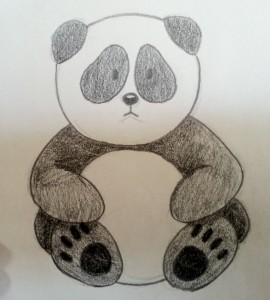 With my recently sprained ankle, I have not been able to spend much time in my craft room or at my computer. However, luckily, I have been able to do a little doodling and coloring.  Until I am able to spend more time at my computer, I'm afraid my posts will be short and my free digis will have to wait (I'm hopeful that I will be able to share one next week).  Thanks for understanding.
The following is a video share of my doodles:
Thanks for stopping by and have a great day! WOOF