I am so excited I was able to transform these $1 Target post-Christmas clearance stockings (from last year) into Christmas or Grinchmas (due to the color) coats for my pups! Obviously this will only work for small dogs, but I love how they came out and it was really easy, once I had the idea in my head and once I got over the fear of ruining these awesome fluffy stockings. LOL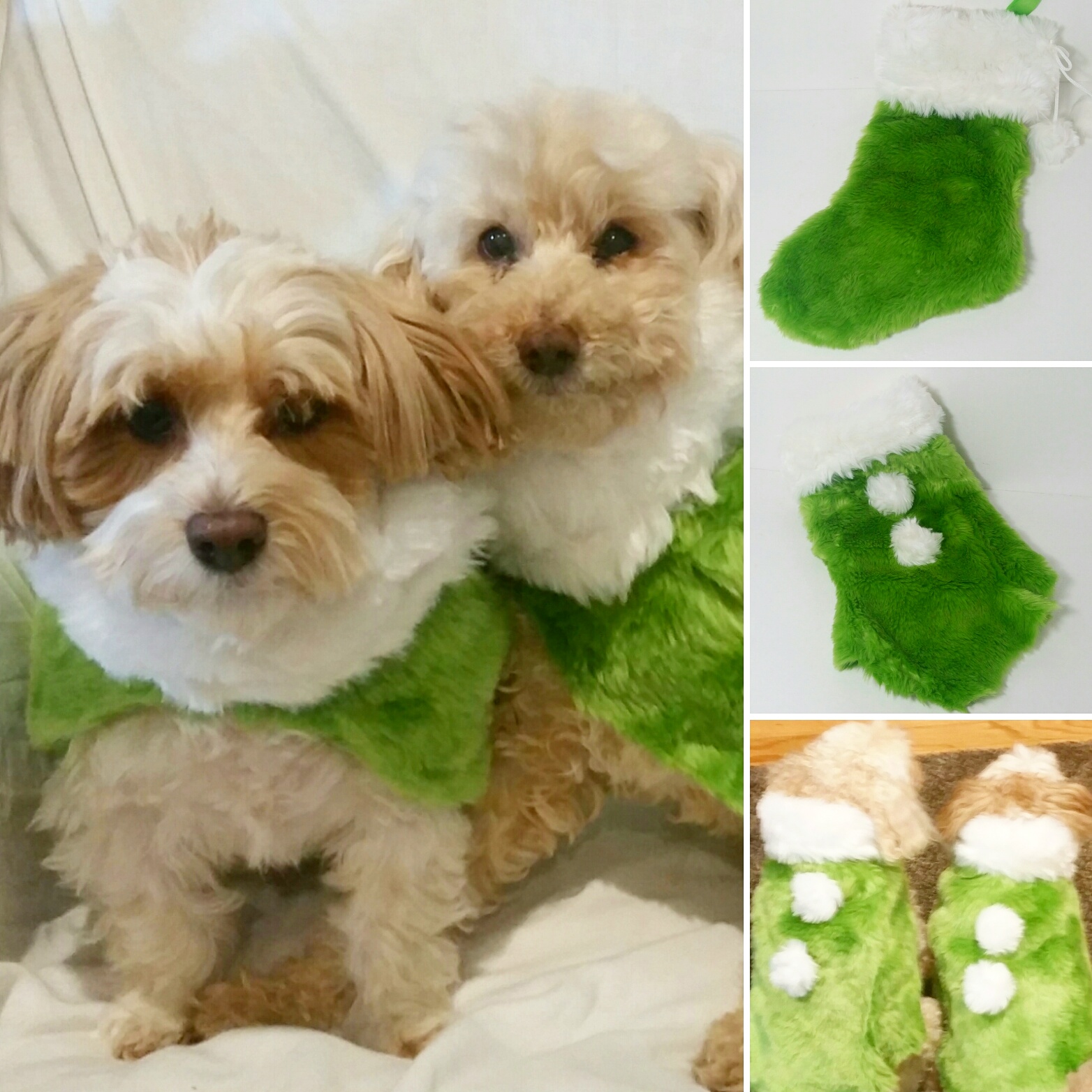 I cut into them after figuring out which way would give me the longest backs and prettiest seam placements. The fabric does not fray (although it sheds a LOT where you cut — TIP: using a Swiffer wipe is great for easy clean up) and it was super fast and easy!
To make these coats more wearable (as opposed to just photo-ready), I'll be heading to a fabric store to pick up some additional bits of white fabric and Velcro to make a belly strap with closures. This will have to be done after this frantic Christmas weekend. I've got to start cooking for a big family lunch now, but rest assured Elf Biscuit and Elf Bandito will be donning these for holiday parties (at least for the pictures)! 🙂
The video shows you exactly step by step how to make these holiday stockings into fashionable fun doggy Christmas coats. The hardest part of this project and blog post was getting my pups to stay put for the pictures. They were not thrilled with me. Hahaha!
PS: If you don't agree with putting clothes on dogs, know you are not alone. Mr. CraftyPaws, who is normally very supportive and encouraging of my craft projects, just looked at these coats, smiled and shook his head. I know Biscuit and Bandito won't be wearing these Grinchmas coats in the neighborhood if Mr. CraftyPaws is joining us on our walks. LOL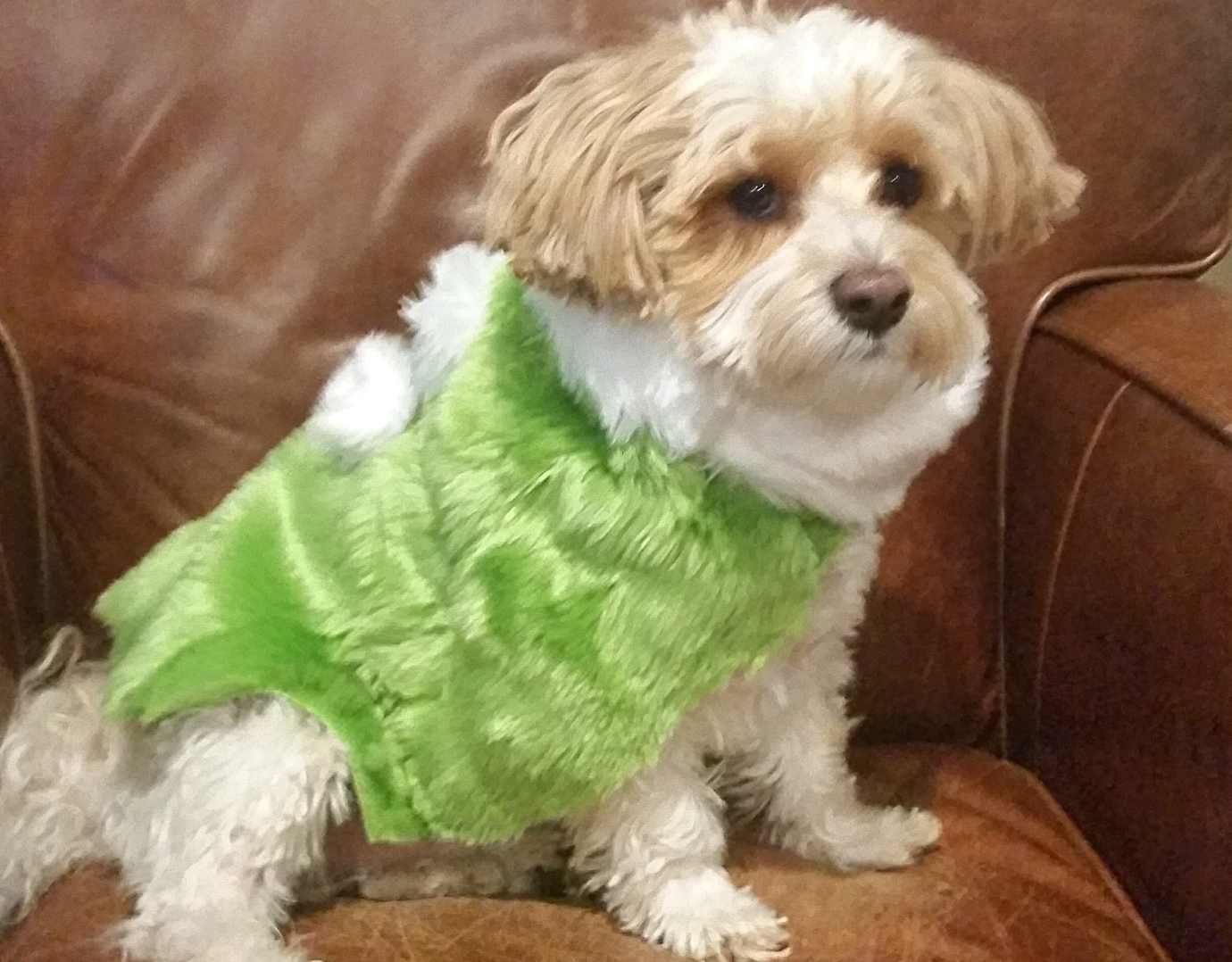 From the CraftyPaws family to yours: Happy holidays and may 2017 bring you and yours good health, lots of love, and crafty joy!
Step-by-step how to video below:
These dog coats are being entered into the following challenges:
Simon Says Stamp Monday Party Time Challenge
CAS-ual Fridays Christmas and Hanukkah Challenge
Lil Patch of Crafty Friends Anything Goes Challenge
Card Mania Anything Goes Challenge
Not Just Cards Anything Goes Challenge
Word Art Wednesday Anything Goes Challenge
Crafty Gals Corner Anything Goes Challenge
Creatalicious Anything Goes Challenge with Optional Christmas
613 Avenue Create Anything Goes with Optional Holiday Happiness Challenge
Through the Craft Room Door Anything Goes Challenge