A dear friend, Justine (YT: Justine Stone) has asked folks to alter some notebooks and make some bookmarks to be donated to a wonderful charity called Camp Kangaroo. This is a day camp for young people who are dealing with the loss of loved ones, and the camp helps them through grief counseling, emotional support, art therapy, and journaling.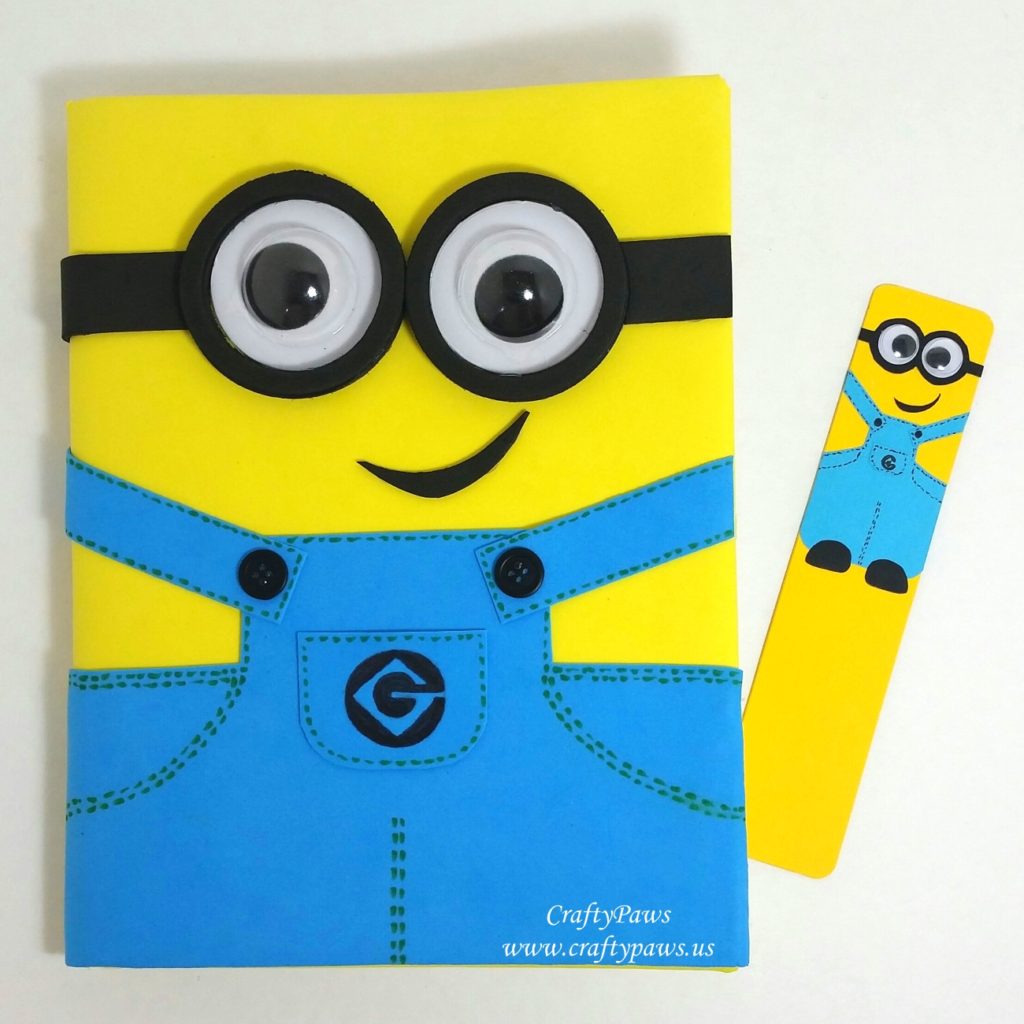 I wanted to create some light-hearted, fun pieces for the kids so I decided to try creating Minions and Angry Birds journals and bookmarks. I used 12″ x 18″ fun foam sheets by Creatology (I found mine at Michaels and used a 50% off coupon for the 12 pack) to cover composition books that I picked up at the Dollar Tree. I also used the thin fun foam that they sell at the Dollar Tree for the yellow beak and light blue overalls. I didn't follow a pattern or anything. I just doodled out the various simple shapes that make up these cartoon characters with a black Sharpie marker (it was no accident that I picked these very simply drawn characters–LOL) and hand fussy cut them out. I made sure to also color the edges of the pieces with the black Sharpie so that the edges of the fun foam wouldn't show.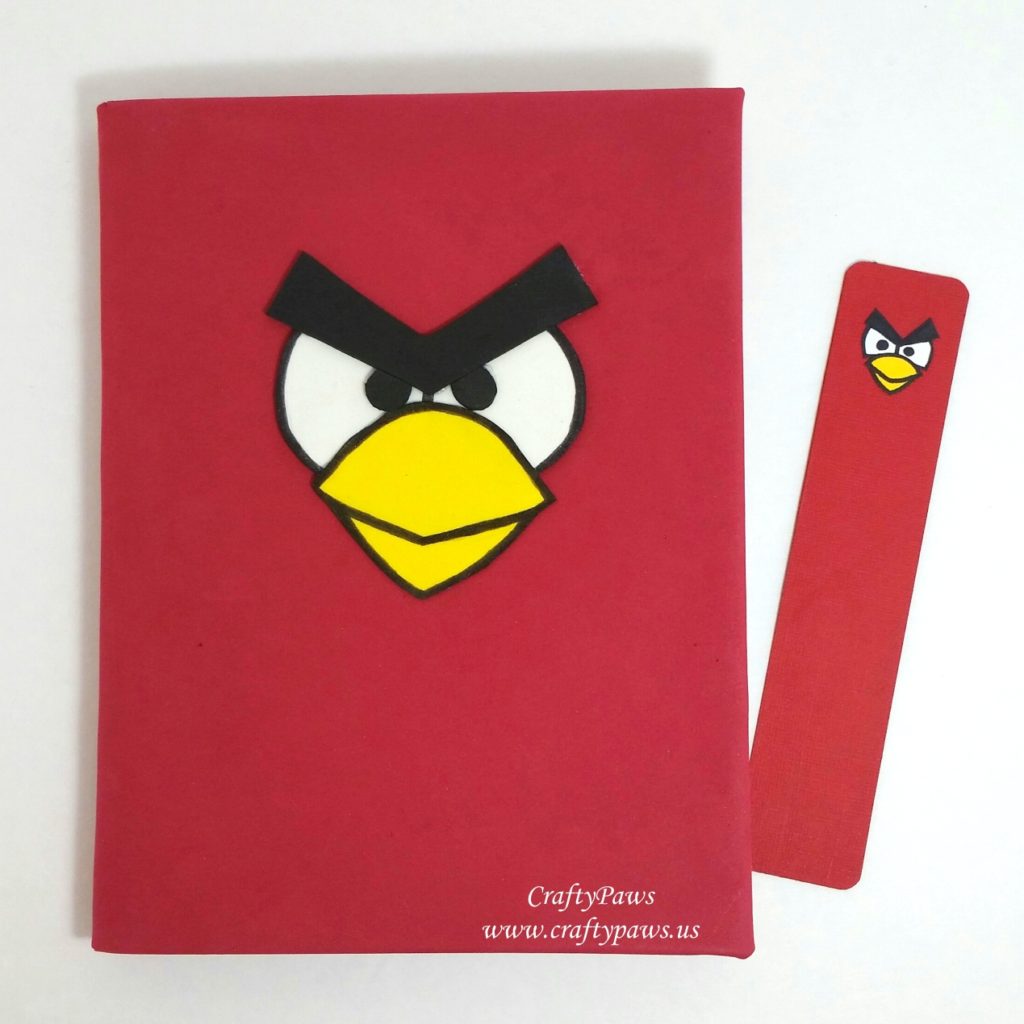 For a little added fun, I added large Darice googly eyes to the Minion notebook (found at Joann's) and small googly eyes for the Minion bookmark (bought at the Dollar Tree).  To get perfect circular goggles for the Minion I used two of the circle dies from the Diemond Dies Die-Normous Stack-Ems Circle Nesting Die Set that fit exactly around the googly eyes and cut 6 black foam rings so that each goggle would have a nice thickness and dimension. To add the details of the Minions logo on the overalls pocket and the stitching on the overalls, I just used Sharpie markers to doodle them on–easy peasy!
For the Angry Bird bookmark, I basically took two strips of card stock and glued them together for the base. Then the face was just doodled on pieces on scraps of black, white and yellow card stock with a Sharpie and glued on. The Minions one, takes a little more work, and if you want a more detailed video tutorial for the Minions bookmark, you can find that in one of my old videos: HERE.
The following is a share and tutorial video (demonstrating how to cover the notebooks with the fun foam):
These notebooks and bookmarks are being entered into the following challenges:
Word Art Wednesday Anything Goes Challenge
Just Keep on Creating Anything Goes Challenge
Fab 'n' Funky Things with Wings Challenge – Angry Bird notebook and bookmark
Lil Patch of Crafty Friends Anything Goes Challenge
Through the Craft Room Door Anything Goes Challenge
613 Avenue Create Anything Goes Challenge
Craft Your Passion Anything Goes Challenge
Addicted to Stamps and More Anything Goes Challenge
Simon Says Stamp Monday Trio-Tastic Challenge – Minions Notebook is made with 3 colors of fun foam: yellow, black and blue
Creatalicious Anything Goes with Optional Add a Sentiment Challenge