Oh my goodness, I have been having so much fun making custom jewelry for my friends, family and (of course) myself! I purchased all of the products from Craft Fantastic 3 or 4 years ago, and I am so happy with the results that I am kicking myself for not creating these sooner.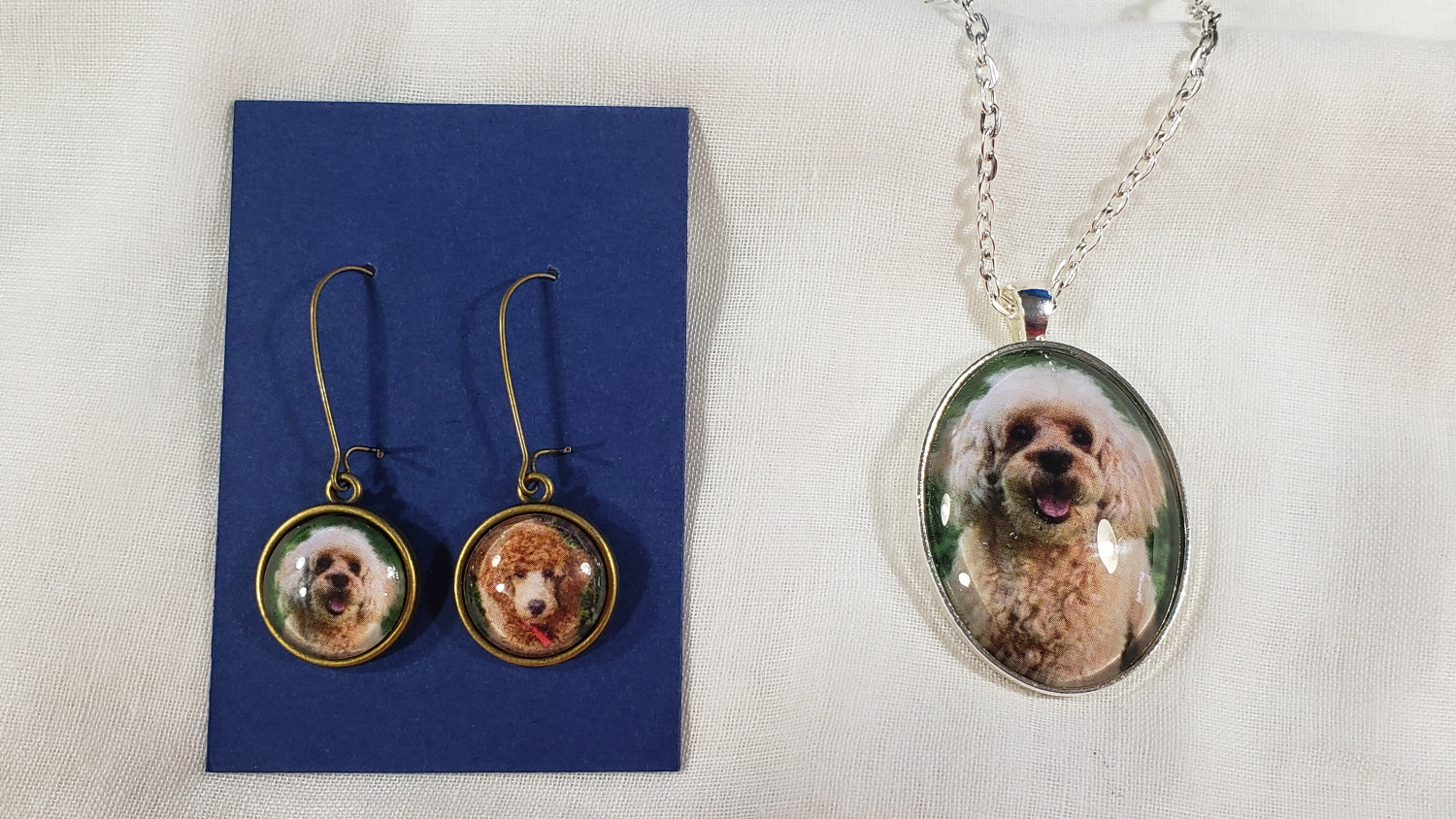 I selected a bunch of photos of my dogs and my friends and family's dogs, but the personalization and customization options are endless. You could use monograms, family portraits, or even luxury brand logos. These could be wonderful and cherished unique gifts for new parents, anniversaries, birthdays, and Christmas!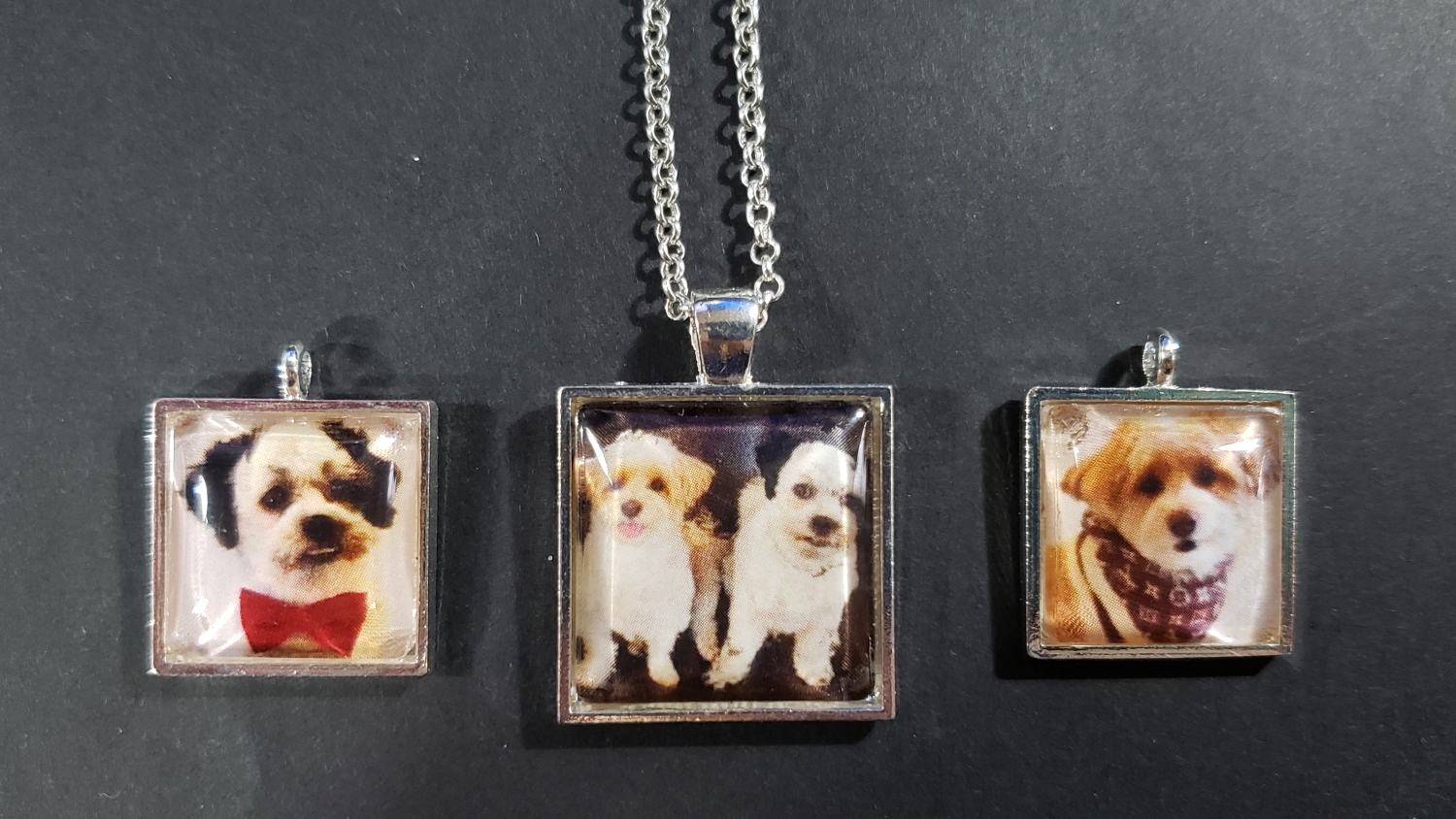 First you need to resize the photos to about 0.75″ to 1″ to2″, depending on the size you want of the charm, pendant, earrings, etcetera. Then put all the pictures on a word document that you can get printed on a laser printer.  I had mine printed at FedEx ( ~$0.53 per page) because my home printer does not put out great quality and I was afraid that the ink I use at home would smear under the glaze.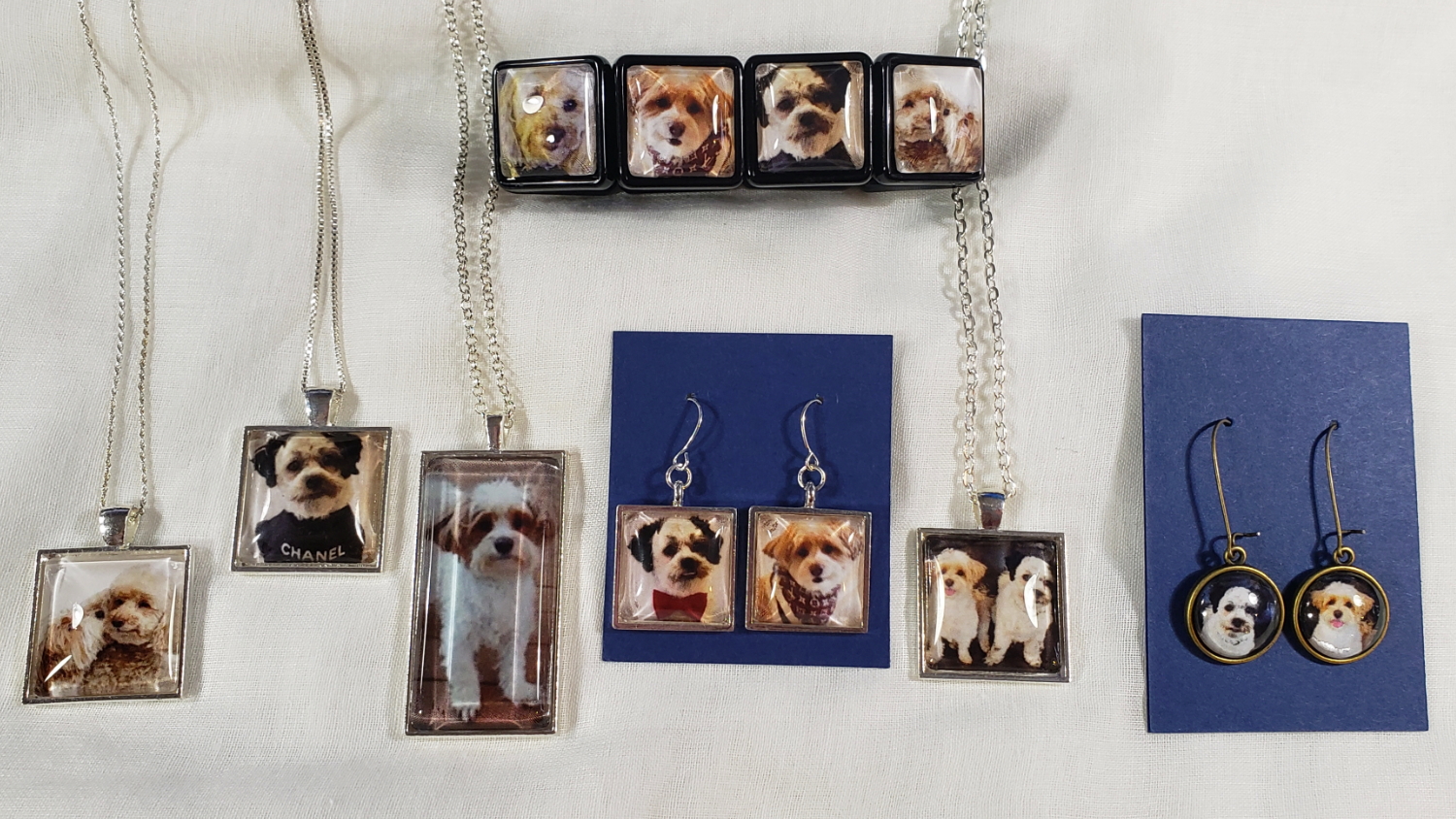 Then with the Craft Fantastic Glaze and Glue and a bunch of jewelry trays and glass toppers, I made a BUNCH of pendants, charms, earrings, and bracelets. Simply put a small dollop of glaze on top of a picture, position a glass topper over the picture, wipe away excess glaze that oozes out with a Q-tip, wait for glaze to dry (about 10 minutes), and trim around the photo/glass "jewel".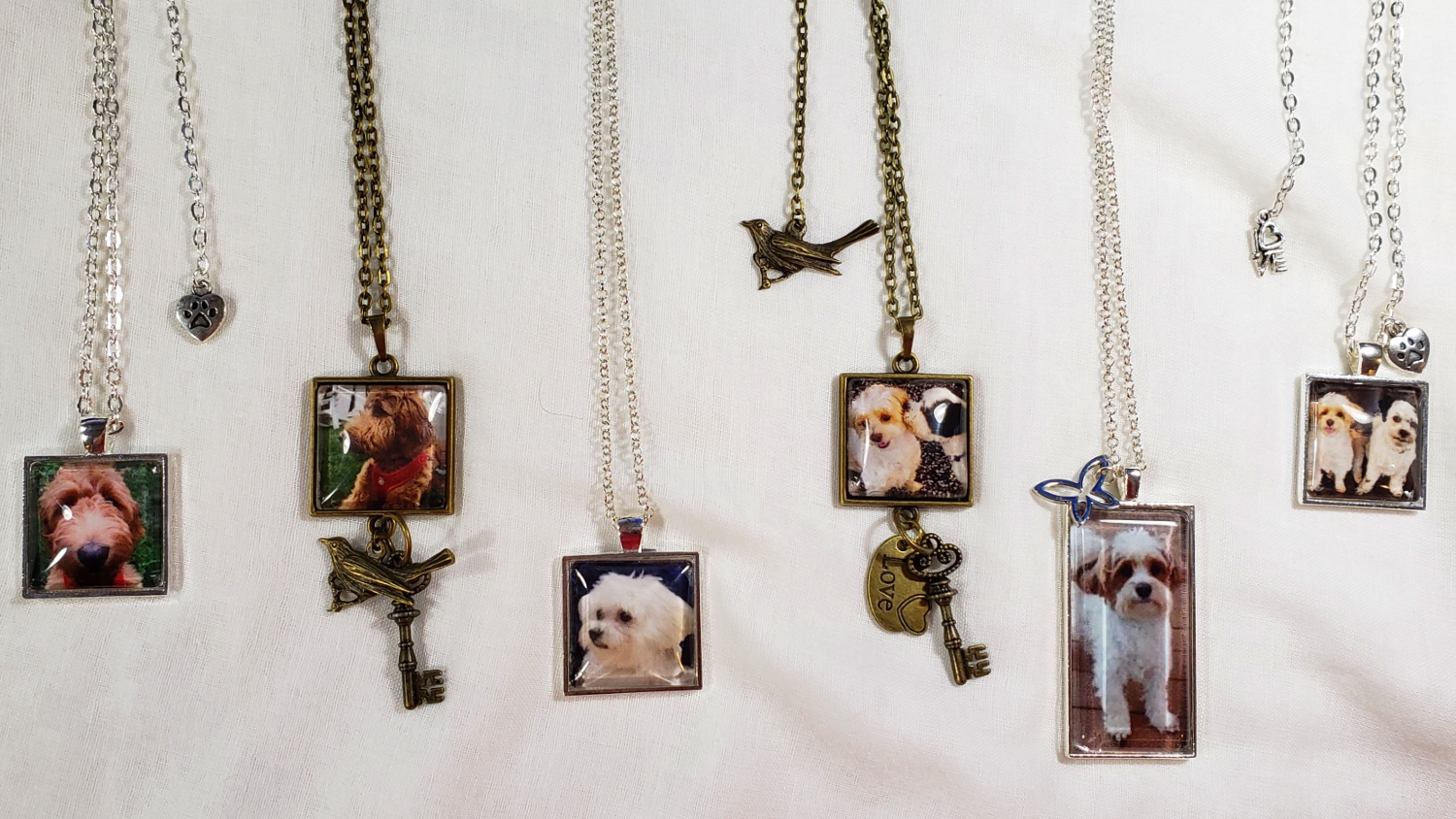 Add a jewelry sticker to the metal or plastic tray and remove the release paper before adhering the custom "jewel". These jewelry pieces can be further embellished with charms by the pendants or at the end of the chains for unique pizzazz!
CLICK on the following picture to watch the "how-to" video and to enter the GIVEAWAY on YouTube: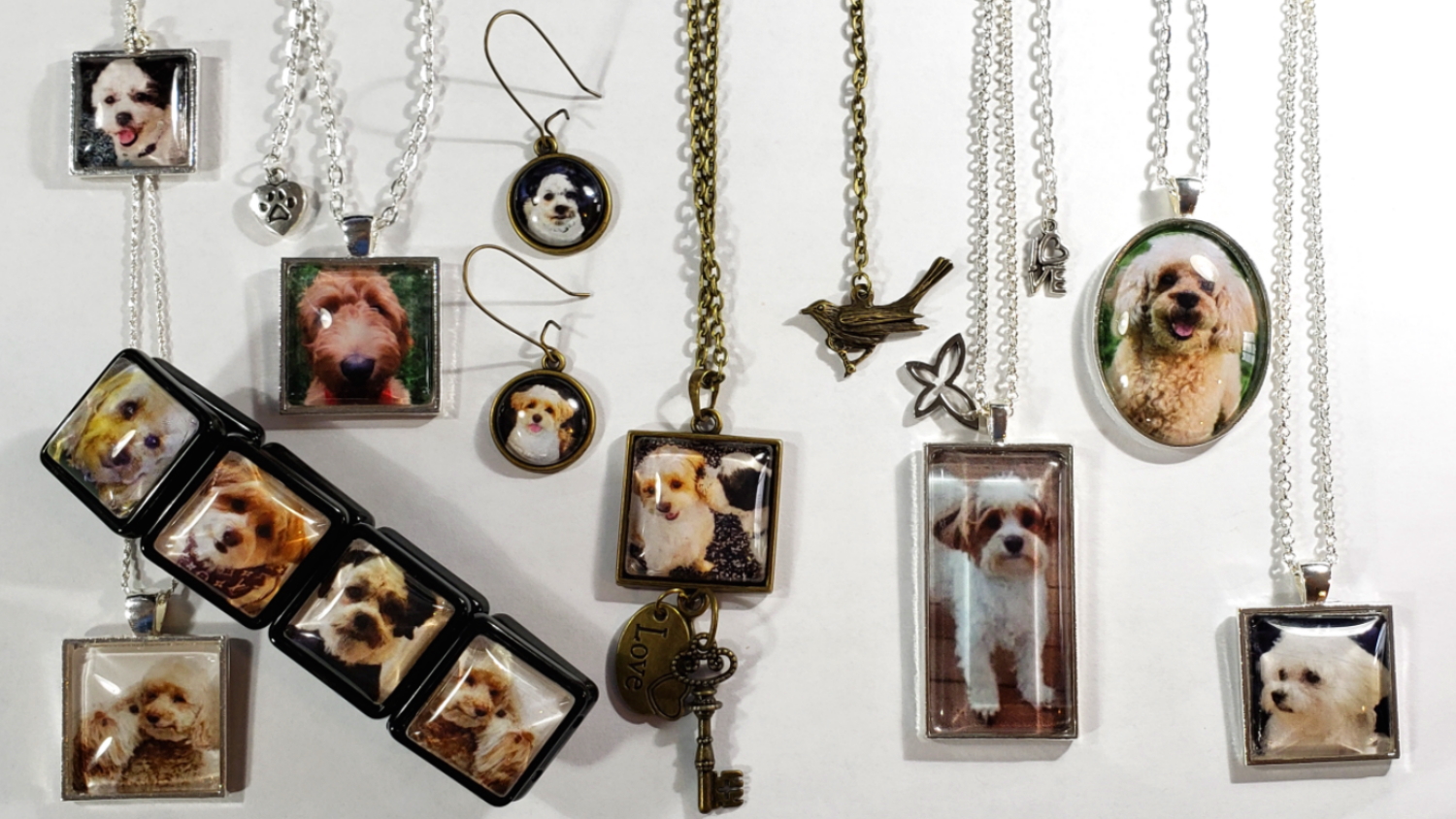 Disclosure: The supplies I used in this video were purchased by me with my own money. This is not a sponsored video. The giveaway is not in any way related to or sponsored by any company, YouTube or Instagram.
These custom jewelry pieces are being entered into the following challenges:
Lil Patch of Crafty Friends Anything Goes Challenge
Creatalicious Anything Goes with Optional 3 of a Kind Challenge
Word Art Wednesday Anything Goes Challenge
Through the Craft Room Door Anything Goes Challenge
Crafts Galore Encore Anything Goes Challenge