I followed two great, simple tutorials to make the two ornaments pictured above for my friend, Erin's (YT: Queeny-E) brother.  She is hosting a challenge asking folks to make ornaments for her brother who is legally blind, diabetic, suffers renal failure, and recently broke his leg!  Yikes!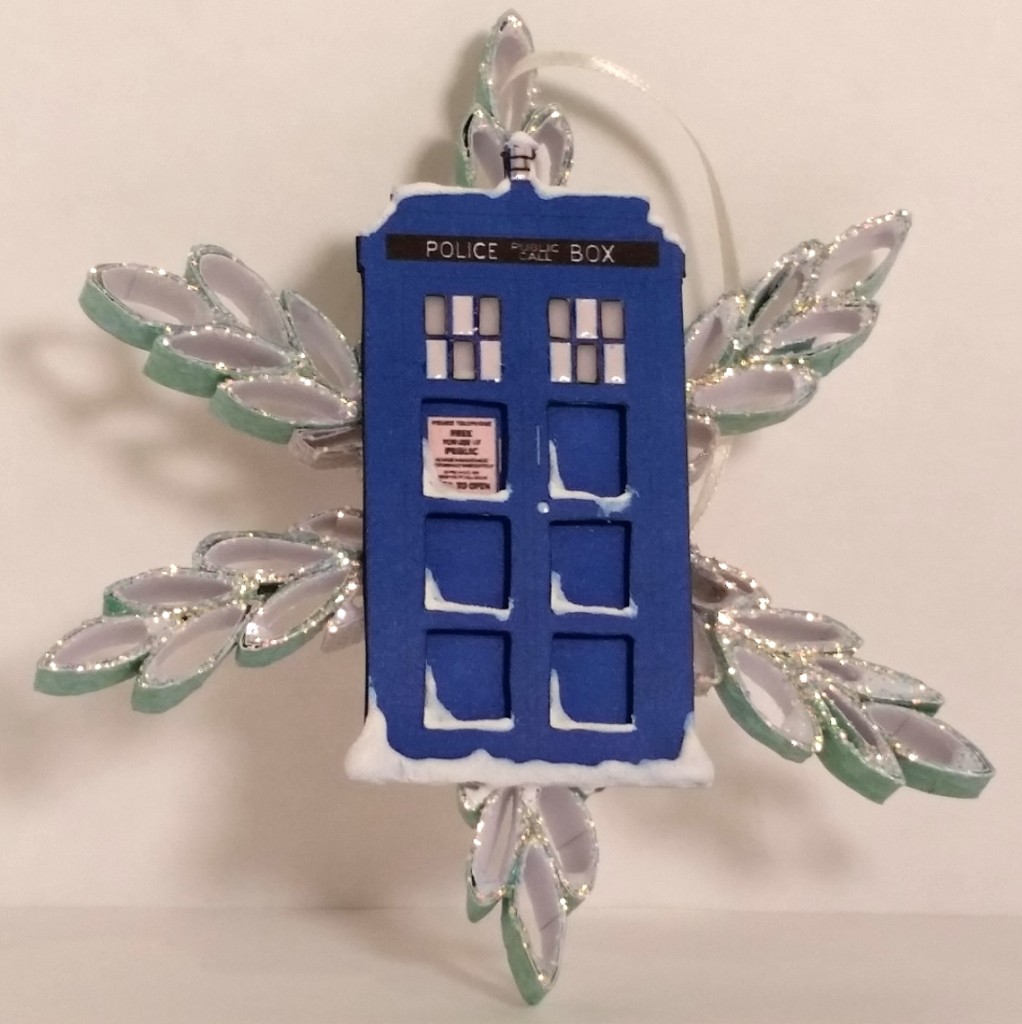 I know he loves Doctor Who so in addition to the card I made for him HERE, I also made this paper snowflake ornament (Hectanooga1's tutorial HERE) and this Primitive style Scrabble tile ornament (sara's creatopia's tutorial HERE) for his Christmas tree.
There was a lot of fussy cutting, Xacto blade cutting, inking of all the cut paper edges, glittering (which I really don't like, but thought it added so much to the paper snowflake base) and decorating with pinches of DecoArt Snow Writer for the Doctor Who Tardis snowflake ornament. I also added in vellum behind half of the windows and Glossy Accents over top of all the windows at the top of the Tardis so that any Christmas lights where this ornament is hung could twinkle and show through the windows. 😀 Thinking through and creating the whole thing took me a full day and a half. LOL The Primitive Scrabble tile ornament took me less than an hour and it only required a bit of ribbon, some backing card stock and some more DecoArt Snow Writer faux snow. Have I said how much I LOVE the DecoArt Snow Writer?! It dries hard and is perfect for altered item and home decor projects!
The following is a video share of these ornaments:
The Doctor Who Tardis snowflake ornament is being entered into the following challenges:
Simon Says Stamp Just A Pinch Challenge
Lil Patch of Crafty Friends Anything Goes Challenge
613 Avenue Create Anything Goes Challenge
Through the Craft Room Door Anything Goes Challenge
Virginia's View All About Glitter Challenge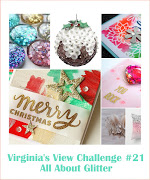 Thanks for stopping by, and have a wonderful crafty day! WOOF