The COMLIFE company reached out to me and asked if I would review a couple of their small fans, and given that I am dealing with hot flashes of late, I thought, "Why not give it a go?"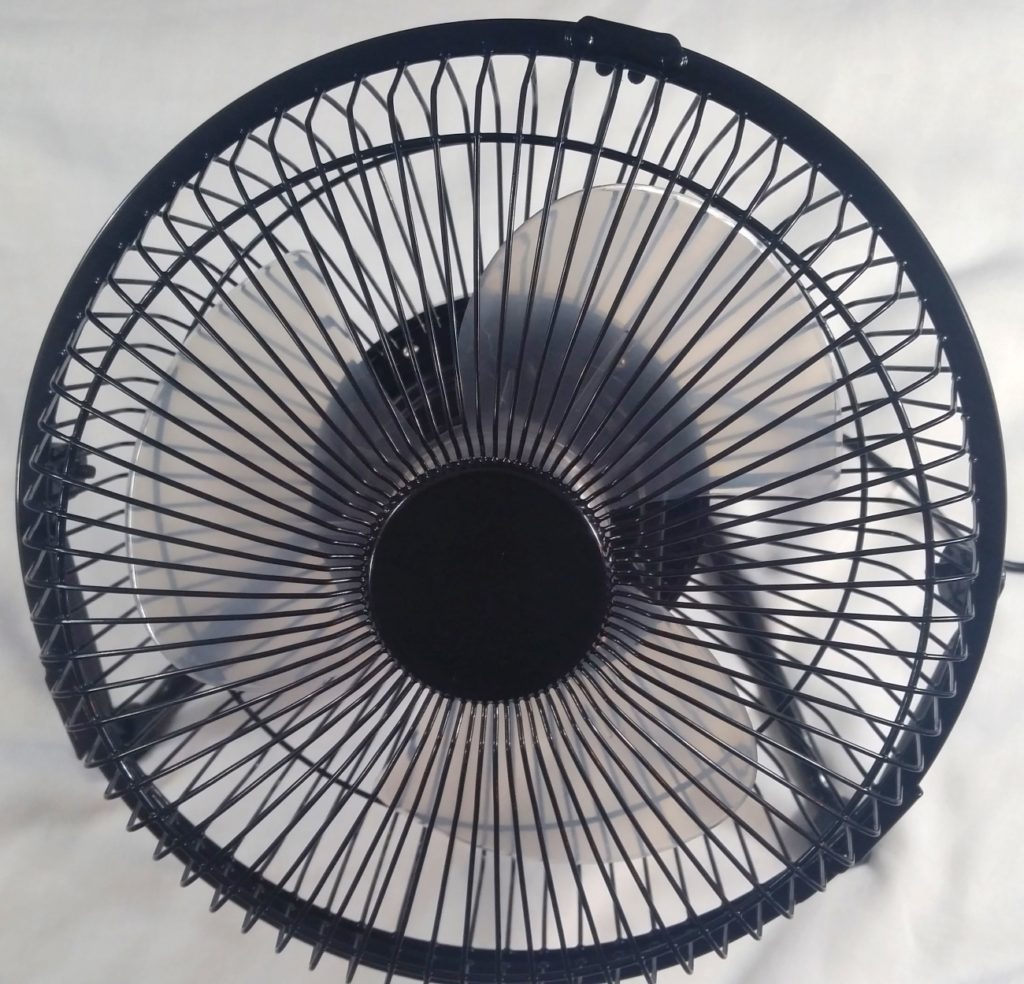 I ordered the 9″ USB Desk Fan as well as the Portable Clip-On Fan from their catalog of products on Amazon.
The 9″ USB Desk Fan seems well made with durable metal construction. It pushes through a lot of refreshing air and it is surprisingly quiet. There are two batteries that come with the fan and it charges through a USB port so it can conveniently be charged from my desktop computer. There are 2 speeds, but I found the lower speed was plenty powerful.
As you all know, I make a lot of YouTube videos, and as you'll see in the video review below, this fan was so quiet that it was undetectable even when it was positioned right next to my Blue Yeti microphone! It has a larger footprint (10″h x 9.75″w x 5″d), but it's silence, stability and ease of use are all FAN-tastic!
The smaller Portable Clip-On Fan can also be powered by batteries and a USB port. It has 4 speed settings, but again, I found that the lowest speed was plenty for me. This fan also comes with 2 sponges that can be sprayed with air freshener or dampened with essential oils and tucked into a little open compartment at the back of the fan. This functions as a great air freshening diffuser. This was a feature that I thought I would not really use, but I've found that I really enjoy this little bit of luxury (it reminds me of some resorts I've stayed at where the lobbies and spas have a clean light scent).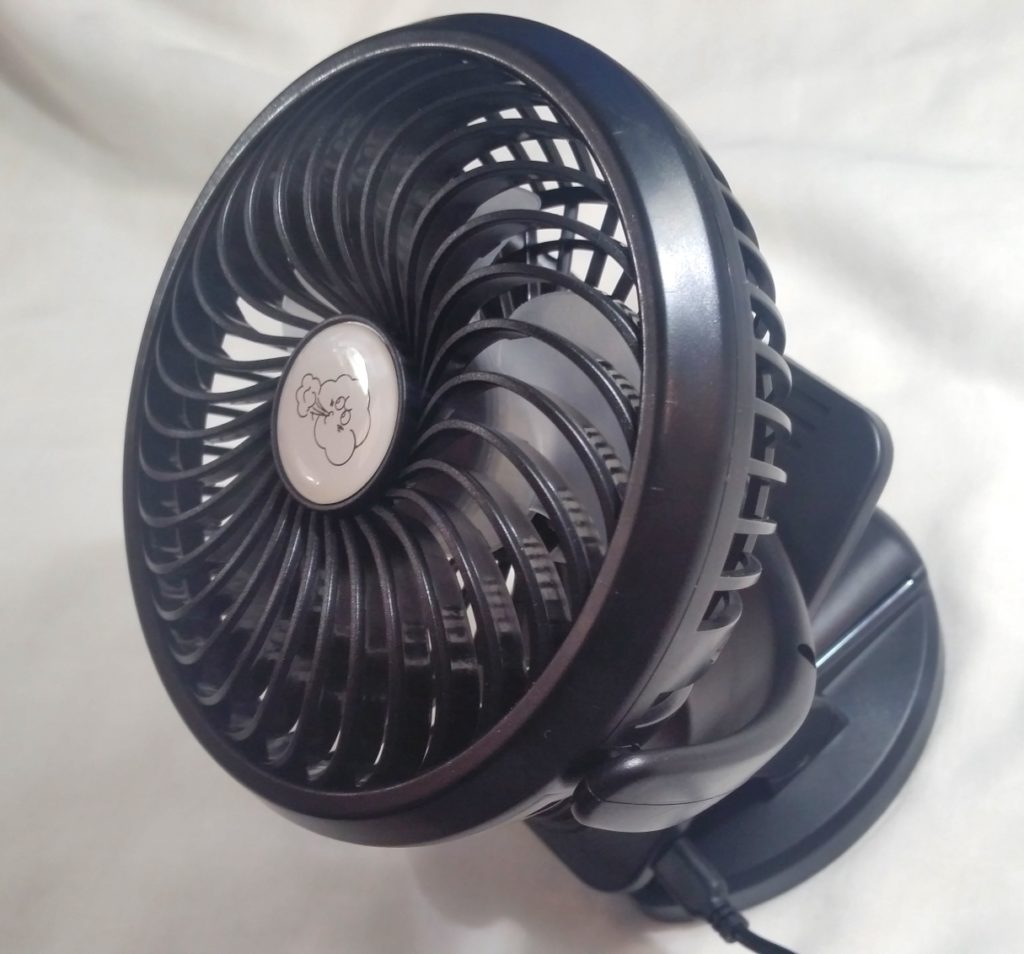 Again, this small fan is fairly quiet, although I personally found my unit to be slightly louder than the larger 9″ USB Desk Fan. Both are quiet enough to not materially impact the audio quality of YouTube recordings.
The biggest differences of these two fans for me, however, are the sizes. This Portable Clip-On Fan is 4″w x 4.5″d x 7″h. This smaller footprint may be a bonus for those who have limited desk space. Also, the clip on feature makes this fan truly portable. I can clip this to my doggy stroller (this could work for human baby strollers too LOL), and keep my pup, Bandito, refreshed when we go on longer walks in the heat of HOTlanta. 🙂
Disclaimer: I received these products for free in exchange for my honest review. All opinions are my own, and I was free to share my opinions, good or bad. Also, some of the supplies I've shared today may be linked with affiliate links, which means if you make a purchase I receive a small commission at no extra cost to you. I truly appreciate your support toward the costs of running this blog!
The following is a video review of both of these fans: