UPDATE: The winner of the Livvy Creations Double Sided Letter Board was Scrappinology (Gina). Congratulations GINA!!! If you'd like to see the way the winner was picked randomly, please see the video HERE. Thanks to all who played along!
************************************************
I am so happy that I was contacted by the owner of Livvy Creations, who asked me to review and perhaps (if I liked the product) offer a giveaway to my followers. This double sided felted letter board is solidly made, comes with 600 characters (including fun emojis), and is currently being offered on Amazon HERE for less than half of the normal price ($40) through February 2018!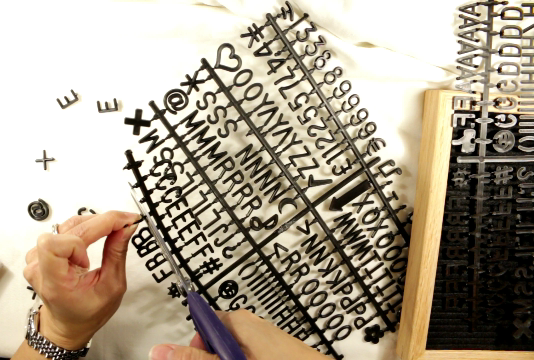 I never jumped on the light box trend because the space, character and word limitations did not work for me. Letter boards address all of these issues for me, and this version is so well-made and luxe feeling that I am happy to add this to my home/craft room decor.
Check out the following unboxing video for my initial thoughts and to enter the giveaway, which closes February 14, 2018:
Disclosure: This is a sponsored giveaway. I would never endorse or promote a product I did not truly like, and I was completely free to review this product however I felt about it. However, I need to disclose that I received the letter board I unboxed in this video as a gift, and the giveaway is sponsored by Livvy Creations.