This free digi, which I've named, "Daydreamer," comes from one of my doodles from my January doodle days (30 doodles in 31 days). I wanted to use this girl along with a super cute "Money Can't Buy Happiness" sentiment stamp by Stamping Bella that I received from Jamie's Not2ShabbyShop as part of my March Design Team package.  Remember that through April 30, 2015, my readers can use the code "CRAFTYPAWS" for 10% off your entire order at the Not2ShabbyShop!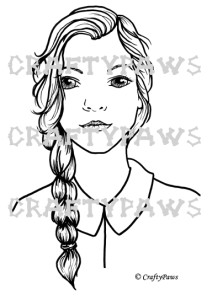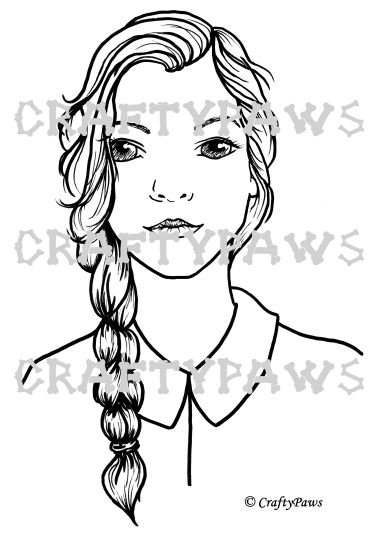 I downloaded a speech bubble from the Internet and stamped the sentiment inside. I fussy cut it out, inked the edges with a black ink pen (to hide the white edge of the paper), and it was ready to go.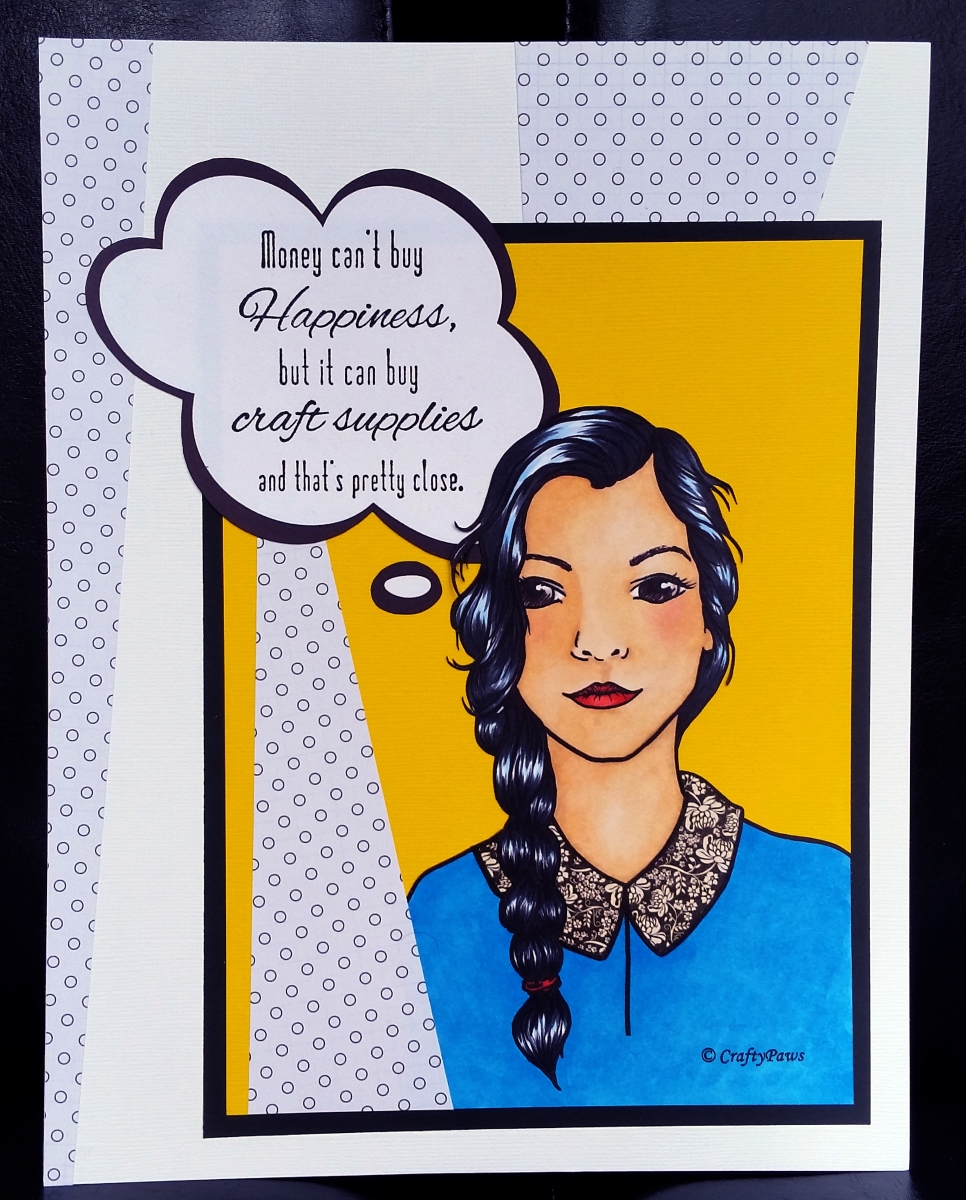 I colored up the digi with these Copic colors:
Eyes: E74 and 79
Hair: C7, C9 and B32
Lips and ponytail tie: R22 and 24
Shirt: B02 and 04 and paper pieced collar from scrap G45
Skin: E50, 51, and 53
Blush R30
Once I had colored the girl's shirt so brightly and had the speech bubble, I was reminded of the fun pop art pieces by Roy Lichtenstein. I decided the image would look best on a bright yellow card stock, framed with a thin black border. I fussy cut out the image, partly to hide some of my coloring outside the lines and partly so that the hair (which was very hard to fussy cut) could lift off the page to add subtle dimension.  I then rummaged through my patterned papers and found a fun graphic circle print from an old Recollections Bright and Basic stack (this is a very thin paper and I generally wouldn't recommend it, but it was perfect for this layering application). I cut some strips of this patterned paper at angles and decided on the placement of three strips to create some rhythm and interest.
The following video is a share of this project:
This project is being entered into the MarkerPOP Bright Colors Challenge
Thanks for stopping by. Please subscribe if you wish, and have a great day. WOOF