OMGEE I am so excited about these Arteza 24 Fabric Markers Set! The Arteza Company sent me their fabric markers for free and asked me to try them out and give my honest review of what I thought. I am really thrilled with the results I was able to get with them, and I LOVE the new personalized tennis shoes that I made of my Bandito just in time for back to school!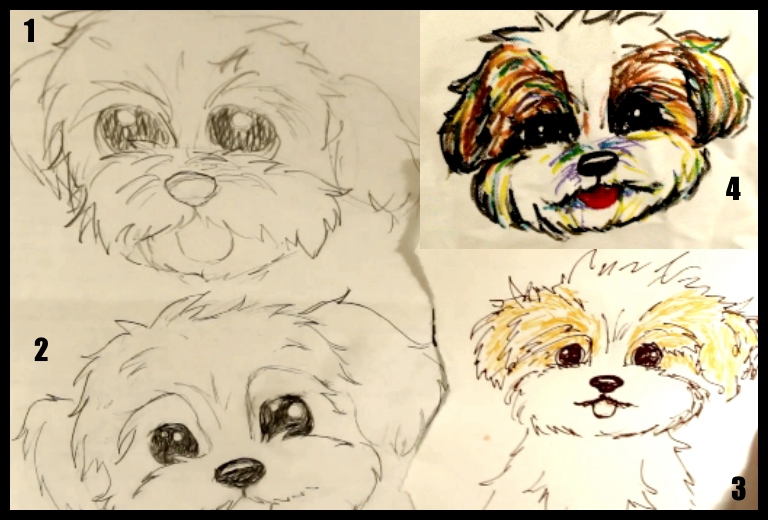 I bought a pair of white canvas tennis shoes from Target for $17 (actually 2 pairs – I'll explain that in a bit) to use as my "canvas." And then I set about practicing drawing my sweet little pup. I guessed (correctly) that the marker ink would spread and bleed a bit on the canvas so I knew I wanted to keep the drawings simple and more cartoon-like than realistic. I drew him out 3 times on paper and one time on a scrap of white fabric from one of Mr. CraftyPaws' old button downs.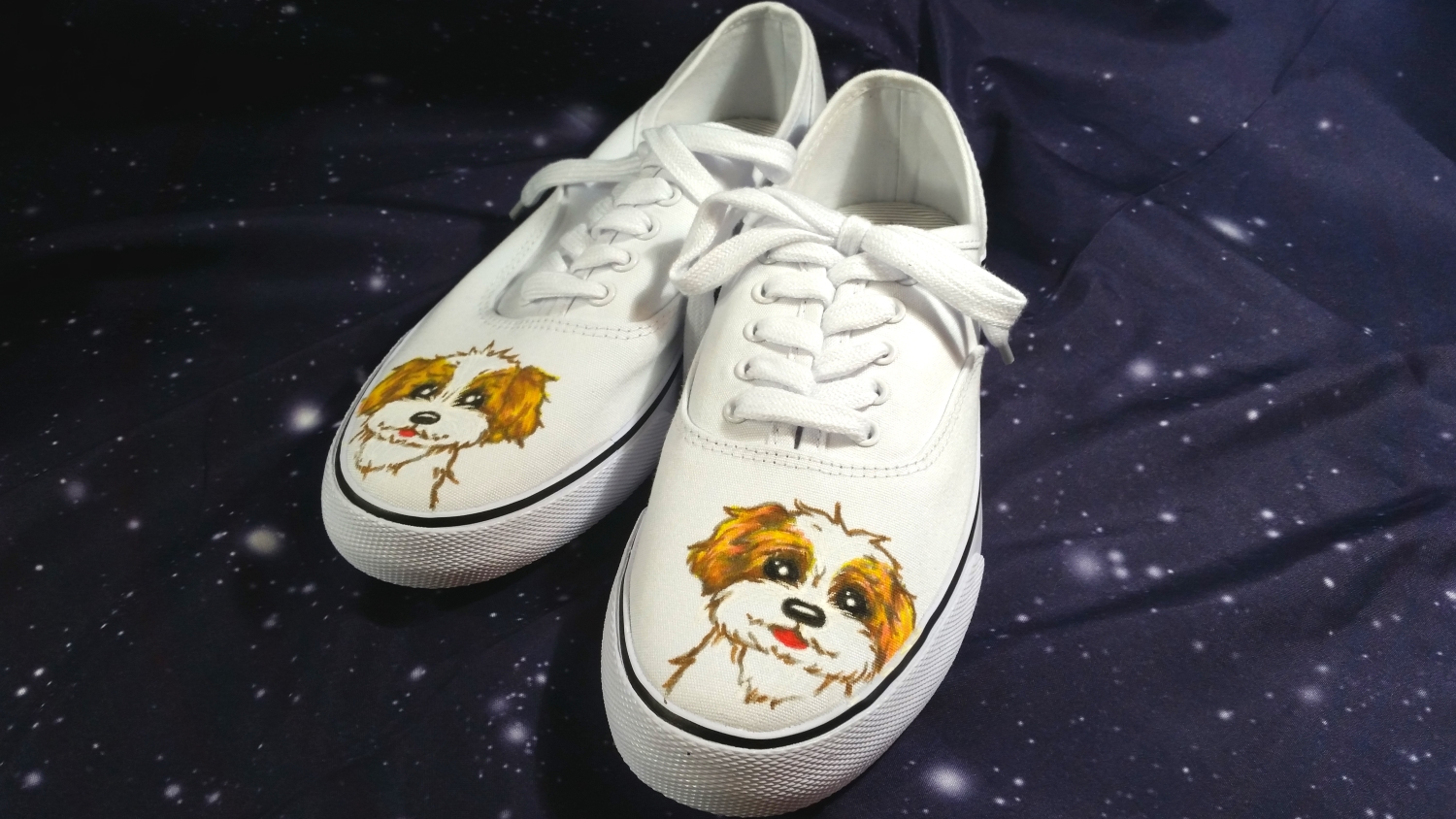 Then I took a deep breath and started drawing out Bandito on the tennis shoes. I used the following Arteza Fabric Markers to draw the puppies and color him up:
Coffee (A134); Lemon Yellow (A105); Apricot (A124); Chocolate (A102); Tomato Red (A194); and Black (A104)
I also used a Uniball Signo White Gel Pen to add highlight marks to the eyes and noses.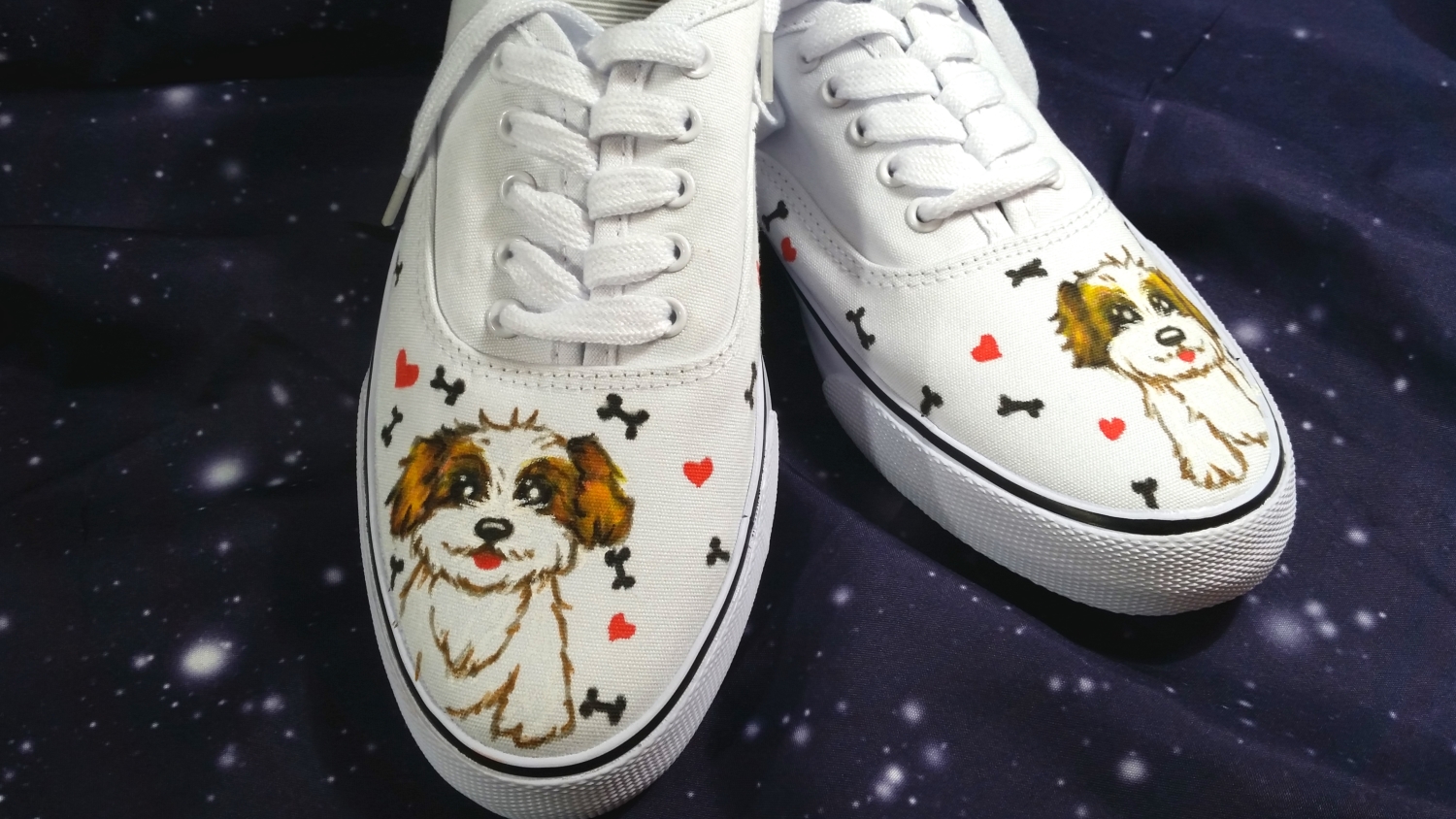 The first puppy drawing went off without a hitch. I was so thrilled! Unfortunately the puppy I drew on the second shoe was way too small to match the first shoe. So I went back to Target and bought a second pair of shoes. I drew the third puppy, and luckily this time it matched the first puppy I drew pretty well. Then I turned back to the second puppy as a reference and drew a matching pup on the fourth shoe. Whew! For a bit of extra fun and interest, I added hearts using more Tomato Red (A194) and dog bones with Black (A104) to the second pair of tennis shoes. I am so tickled about how they came out! I've worn both pairs a couple of times, and I've gotten several compliments each time. 🙂
CLICK the following picture if you'd like to see the whole process of how I made these custom sneakers: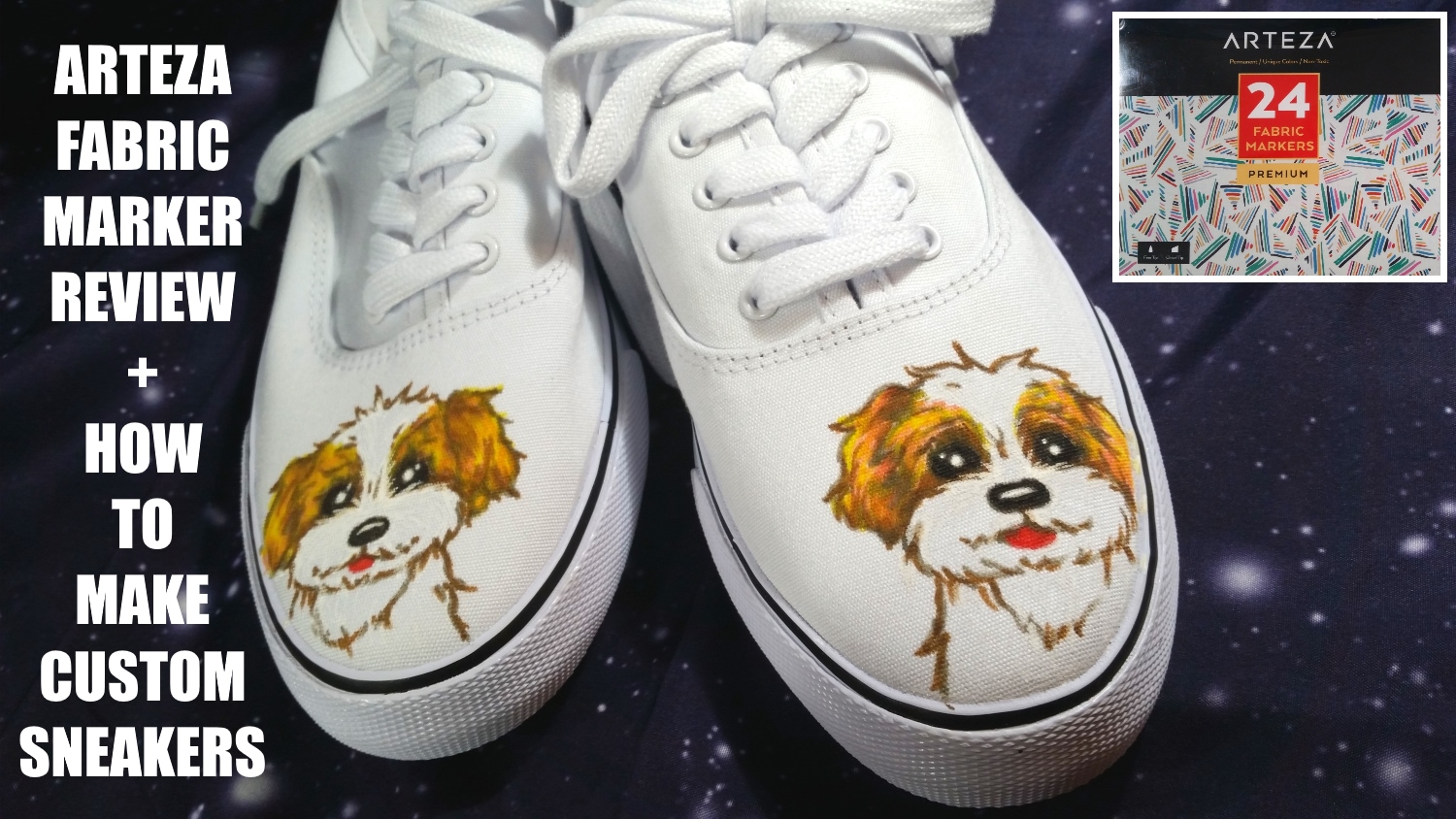 Disclosure: Many of the supplies I've used for today's project are linked. Some may be affiliate links, which means if you make a purchase I receive a small commission at no extra cost to you. I truly appreciate your support toward the costs of running this blog!
These custom tennis shoes are being entered into the following challenges:
Creatalicious Anything Goes with Optional No Square or Rectangle Cards Challenge
Simon Says Stamp Wednesday Back to School Challenge
Word Art Wednesday Anything Goes Challenge
Simon Says Stamp Monday Back to School Challenge – WINNER
CASology Sports Challenge
Lil Patch of Crafty Friends Anything Goes Challenge
613 Avenue Create Anything Goes with Optional Magic/Fantasy Challenge
Catch the Bug Anything But a Card Challenge
The Corrosive Challenge Anything Goes
MFT Color Challenge #99