I've had a Silhouette Cameo (this is the latest model and it is as of 4/22/2018 $90 off retail HERE) for about 4 years, and I think I can count on one hand the number of times I used it. I actually even thought about de-stashing it, but recently I was asked if I could create a window vinyl sign for our office. I knew it was time to figure out how to properly use this machine or just give up. It took me a day of reading online tutorials, watching some how-to tutorials on YouTube, and ruining some trial/failed attempts at vinyl cutting, but I finally figured out how to design and cut vinyl! YAY! I created the large office sign that included smaller phone numbers for help, but more importantly I also figured out how to take one of my own drawings and make it into a decal!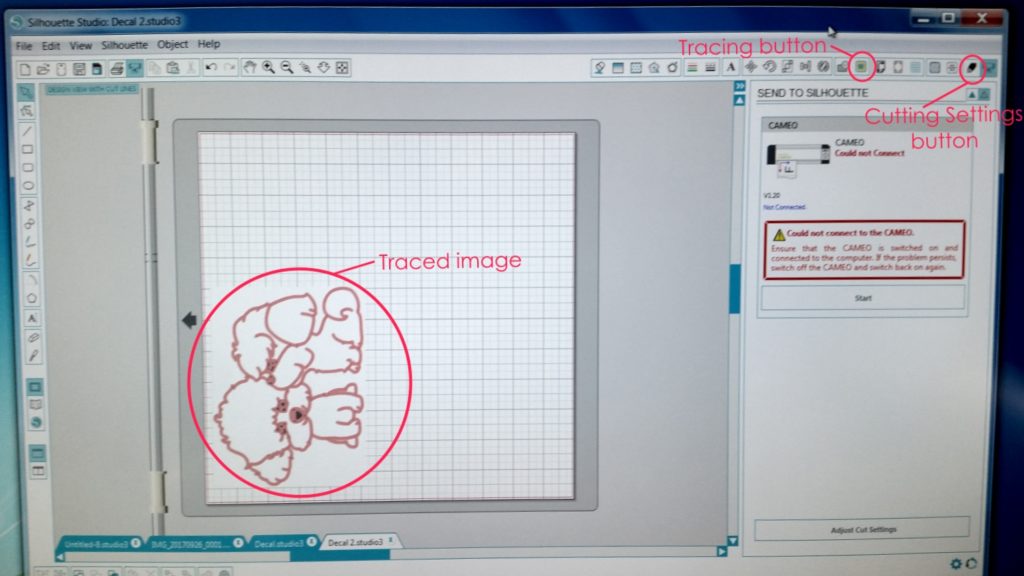 I am beside myself thrilled with the car decal that I created of my Biscuit and Bandito. It is now lovingly situated on the cover of my car gas tank. With my recent splurge of getting rally stripes put on my car, now my car is absolutely customized just for me, and I love it!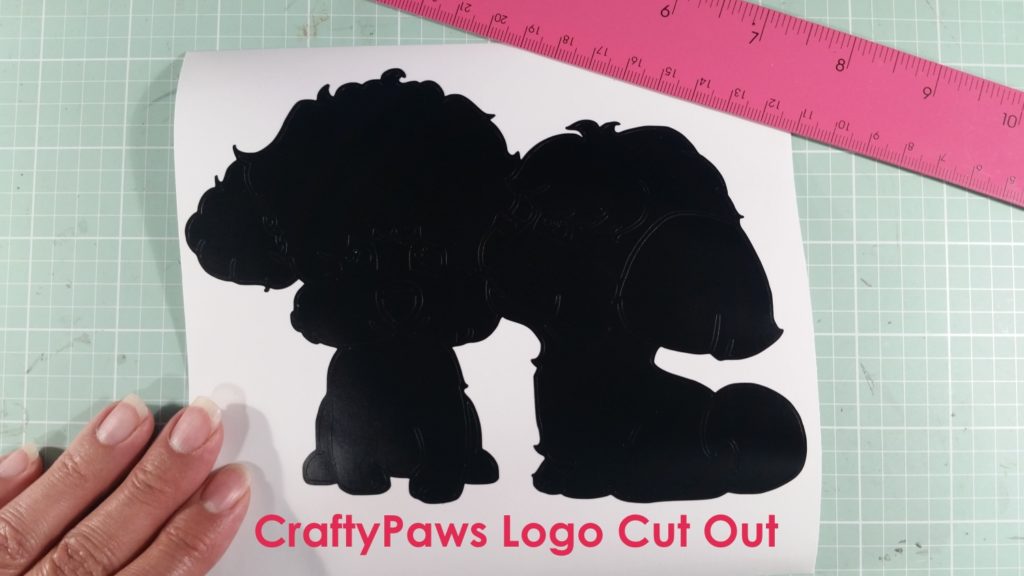 The following are the steps of creating the decal on the Silhouette:
1. Get drawing into thickness necessary to for cutting (using paint.net I used the fill in bucket tool)
2. Import drawing into Silhouette desktop
3. Size drawing to desired size (mine was about 5″ x 6″ – to fit on gas tank cover)
4. Use tracing function on Silhouette to trace drawing
5. Go to cutting screen and set cutting parameters (I opted to use my cutting mat since I was using a vinyl scrap that was too small to be able to go through on its own (which can be done with vinyl)): (a) Set the material to vinyl, (b) blade depth to 2, (c) cutting speed to 8, (d) thickness to 9, and (e) click the box for double cutting. I also ran a test cut to confirm this would cut properly (various videos and blogs had different settings which didn't seem to work for my machine – ergo the bunches of wasted/failed vinyl trial cuts).
6. Send the design to the Silhouette machine loaded with black outdoor-grade Cricuit vinyl and let the machine do it's magic.
7. When design cutting is finished, unload the vinyl and "weed" out the negative areas of the cut design with a picking tool.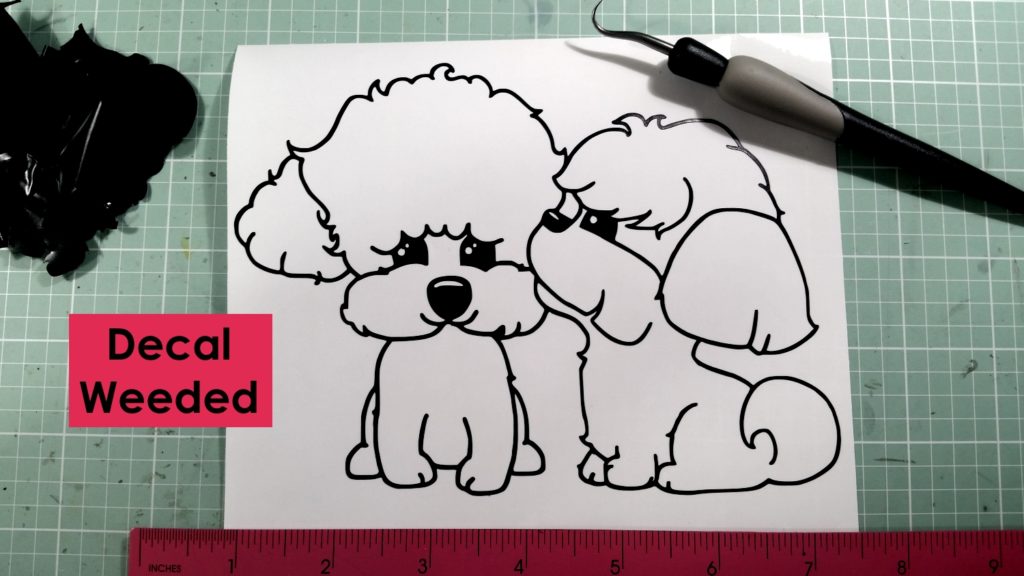 8. Next overlay a transfer sheet (I understand some people use Scotch Blue Painters Tape instead since it is less expensive but I had a huge roll of transfer paper that had never been used so on it went) on top of the design and burnish the design onto the transfer sheet to ensure temporary adhesion.
9. Lastly remove the vinyl backing release paper and position decal onto my super clean gas tank cover (NOTE: getting all grit, dirt and pollen off the surface is imperative to a good strong adhesion, and I'd recommend using a clay bar for absolute car cleanliness).
Here is a quick video share of this custom decal project: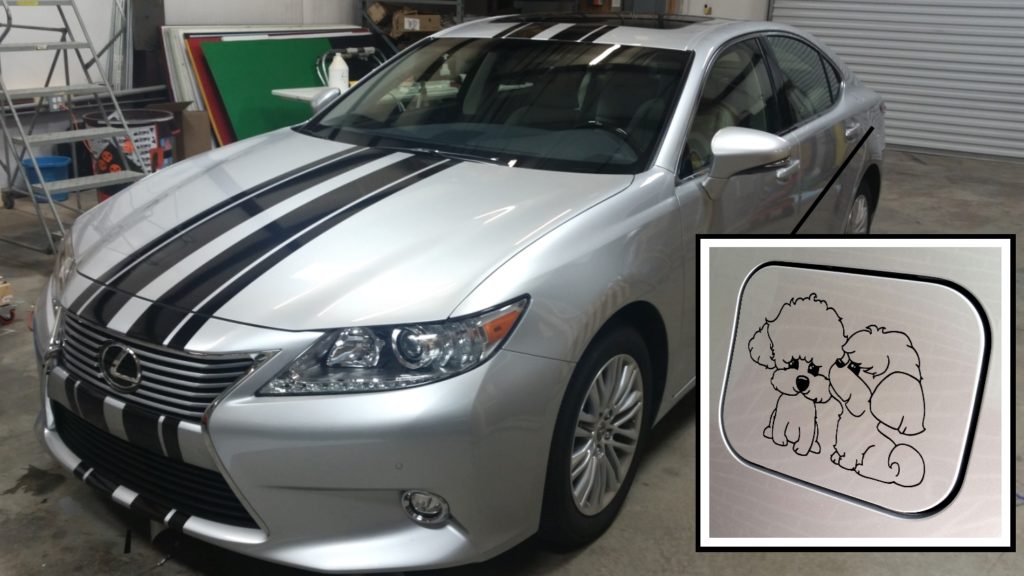 I absolutely LOVE how this came out, and now I am looking all around my house for things I can personalize! :o) LOL
Disclosure: Many of the supplies I've used for today's project are linked. Some may be affiliate links, which means if you make a purchase I receive a small commission at no extra cost to you. I truly appreciate your support toward the costs of running this blog!
This custom car decal is being entered into the following challenges:
Word Art Wednesday Anything Goes Challenge
Through the Craft Room Door Anything Goes Challenge
Creatalicious Anything Goes with Optional Punches and Dies Challenge