I was invited by super talented
Jen Evers
 to participate in the Creative Bloggers Hop!
The Creative Blogger Hop is a continuous hop every Monday with a host of inspirational bloggers taking part every week.
The creative  blogger selected answers some questions related to their style and creative process.
They may share how they get their creative mojo or share some little tip with you!
In turn, they select 3 Bloggers that have been a source of inspiration to them
and that they would like to showcase and feature.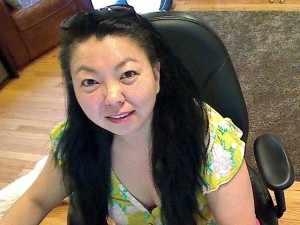 What Am I Working On At The Moment?
I just finished working on 2 ATCs for my friend Lisa (YT: Maggie2005cupcake). Unless I am working on a specific challenges to support good causes or crafty friends, I am usually thinking about my next GDT project for Diemond Dies or what I will draw for my next free digi (released every week on Thursday or Friday).
How Does My Work Differ From Others In My Genre? 
I think my work differs in that I don't limit myself to one style. I love everything from CAS to Steampunk and everything in between. This way I never get bored and I can always stretch myself to try new things.  Also I like to add whimsy or humor to my projects when I can; see one of my favorite cartoons from a T-Shirt I saw in Duck, NC at the top, my "Butterfly Dreams" ATC (which is in the following post), and my recent card share for
K-9 Dog Robot
.
Why Do I Write/Craft What I Do? 
I craft what I do because I love it. It keeps me mentally engaged and lowers my stress at the same time. Plus I get a hit of endorphin (I am an endorphin junky) every time I finish a project. It's the same rush that I get every time I scratch off something on my "to do" list. Sometimes I even write something on my "to do" list after I've done something just so I can scratch it off! LOL
How Does My Creative Process Work? 
Usually I have a general idea that I want to try to create.  I am sometimes inspired by other folks' creations, but usually I am motivated by just the challenge theme or the person for whom I am creating something. Ideas will come to me just before I fall asleep, while I'm preparing my dogs' meals, or even when I'm driving somewhere. Then I usually try to start creating that thing that has popped into my mind, and it morphs as I go. The final result is rarely what I think it will be when I start, but usually it is better. 🙂
Do you have questions of your own for me? If you leave them in the comments, I'll try to answer each one.
Thanks for stopping by! WOOF
The creative crafters I've selected to be featured will be posting next week Monday, September 1, 2014!
I nominated:
Terrie Onecraftycookie:
YT:
https://www.youtube.com/channel/UCA-NrQnpS9mnkATsaG8QRVw  and
Blog:
http://1craftycookie.blogspot.com/
MayMay Made It:

YT:

 
https://www.youtube.com/user/MayMayMadeIt/featured and
Blog:
http://maymaymadeit.com/
cindy4kiddos
:
YT: 
https://www.youtube.com/user/cindy4kiddos and
BLOG:
http://cindy4kiddos.blogspot.com/