I was contacted by the A&P Limited Company to try out one of their 30 ml stainless steel travel mugs and share what I thought about it with my YouTube and blog followers.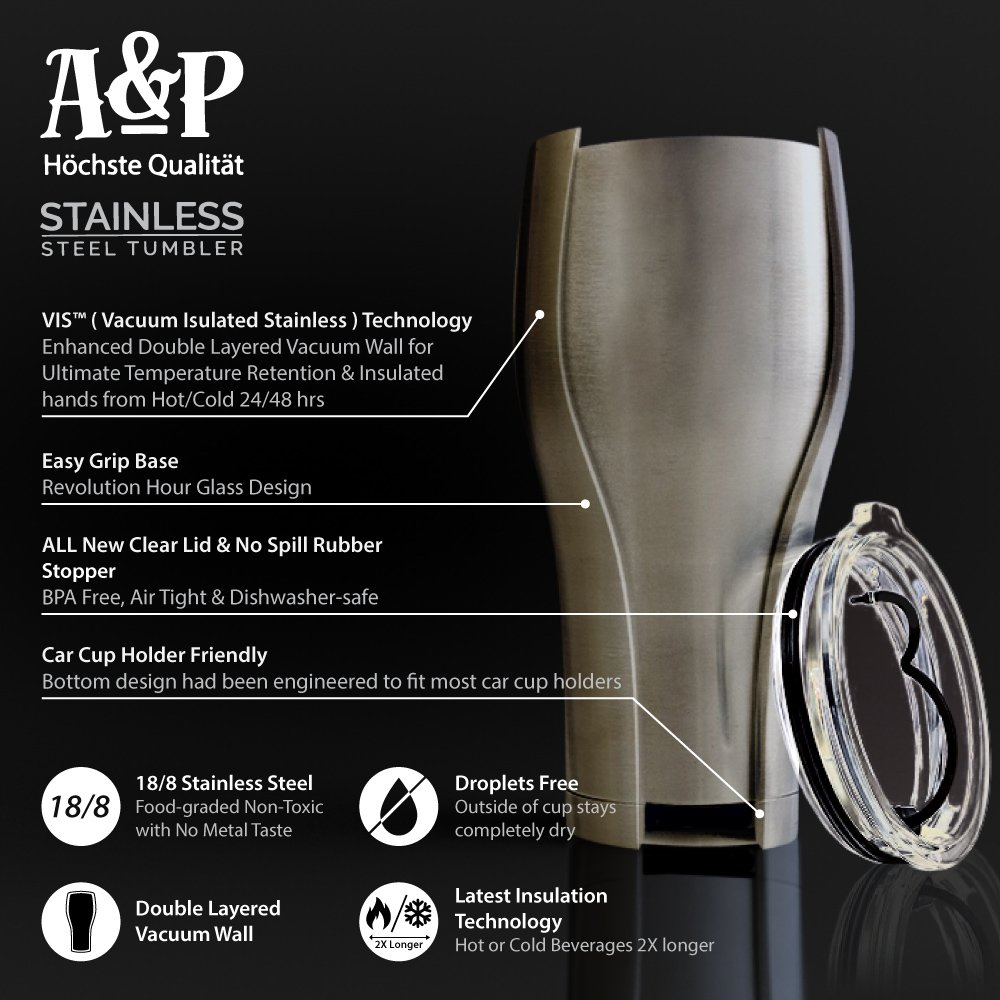 First off, Aric (the A of A&P) told me that their company was a small US based mom and pop company, so I knew I wanted to give their product a try and support them if I thought that they had a good product. Secondly, my hubby has a similar tumbler from a different company that he swears by but it is about $20 more (which I am unwilling to spend when the same funds could be used for crafting supplies – LOL). Third, I confirmed that I was free to provide whatever feedback and review; there were no strings attached to the free mug. Fourth (and lastly), I was able to personalize my tumbler with a vinyl decal of my sweet pups (this is also my CraftyPaws logo) using my Silhouette, and every time I see this I smile.
So long story short I agreed to do the trial and review, and I am so pleased to say that I love it! I use it for my daily morning vitamin drink and it has been wonderful to be able to keep this extra chilly all morning as I concentrate on my work or crafting. I have a couple of minor suggestions for improvement, and if you're interested in the details of my experience and review please watch the video by CLICKING on the picture below: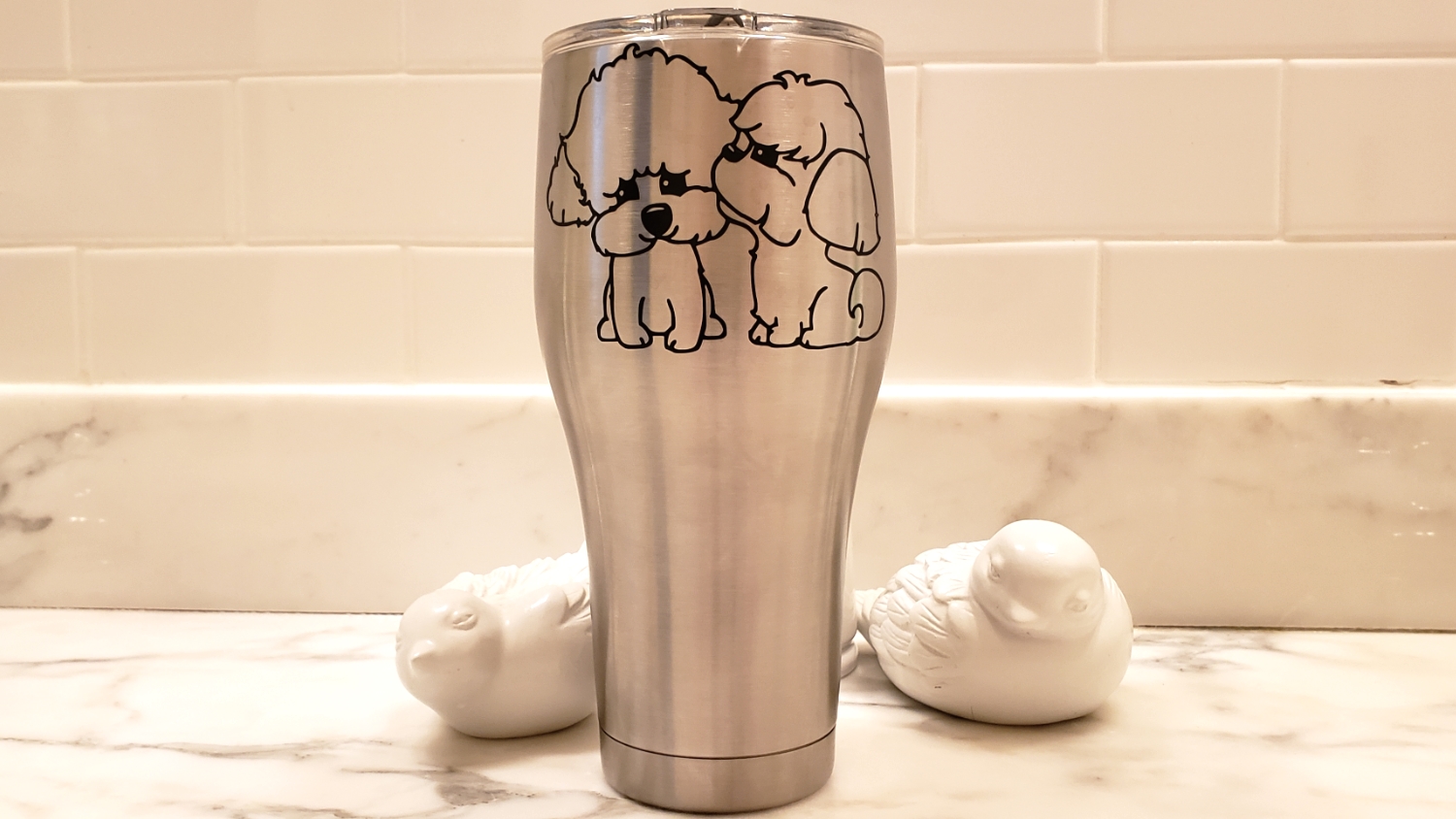 Thanks for stopping by, and I hope you're having a wonderful crafty day!