My husband and I are big Star Wars fans, and I thought that the nature of acrylic flow art would be conducive to trying to create a galaxy look that might be fantastic for a Star Wars themed piece as a gift for my husband for our 10th anniversary!
I prepared a 24″ x 30″ canvas that I picked up at Michaels during one of their 70% off sales with white gesso. Then I used various paints salvaged from prior acrylic pours to create a blue-black and a blue-green. I also mixed up some Craftsmart Bright Blue and a Martha Stewart Multi-Surface Antique Silver Glitter Paint with some Flood Floetrol additive (1:2) from Lowes (Home Depot no longer carries this).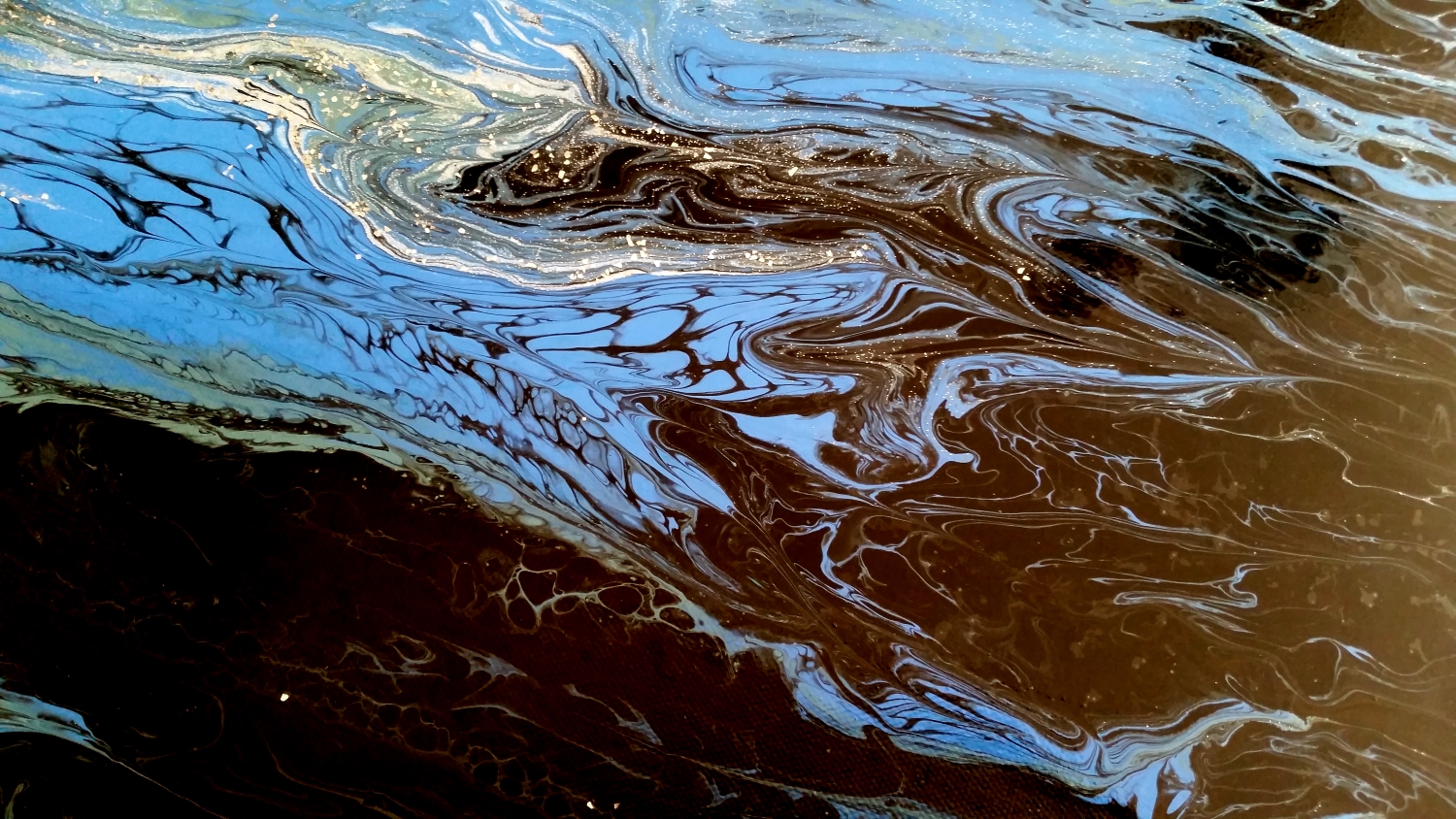 I splattered and poured all the mixed paints individually (rather than combining into a dirty pour) across the canvas, making sure that there was enough paint to flow off all the edges of the canvas for full coverage. Then I took wet paper towels and swiped them across the paints to pull light layers of paint over one another, creating phenomenal cells (which later turned into ribbons for a beautiful gaseous look). I probably used up about 20 paper towels, tossing them after each swipe so as to prevent muddying the colors.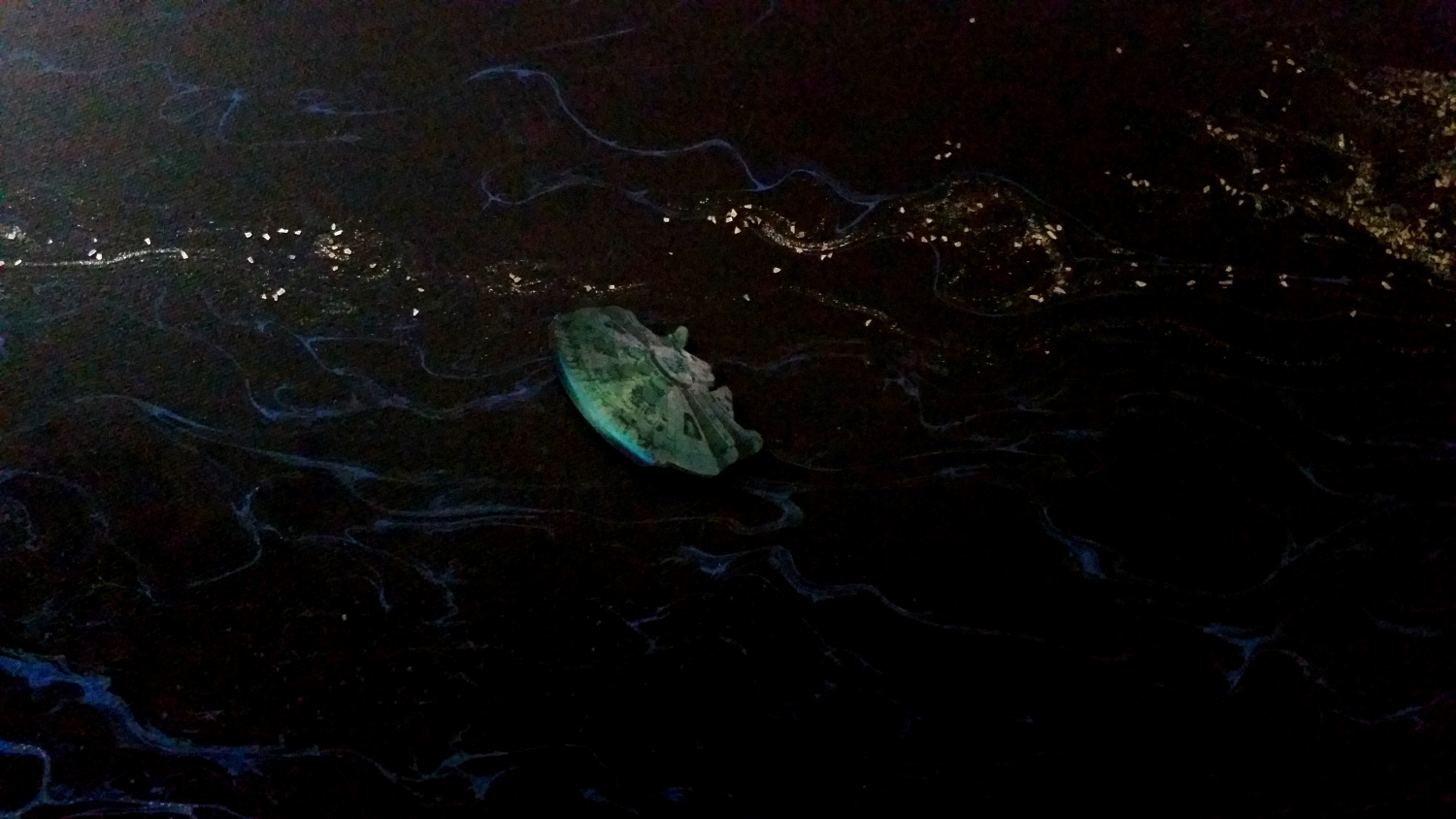 Then I started tipping the canvas to help pull and push the paints even more across the canvas. The results were totally unexpected (which is one of the things I love about acrylic flow art), and I lost a lot of the brighter blue areas. However, letting the paint flow with slight tipping adjustments gave the piece a wonderful galaxy look. To add sparkle and the look of stars, I also sprinkled on some Melissa Francis Glass Glitter in Silver, especially in the areas where I could find thin streams of the Martha Stewart antique glitter paint or where I thought I could emphasize a blue ribbon of paint in a predominantly dark area of the painting.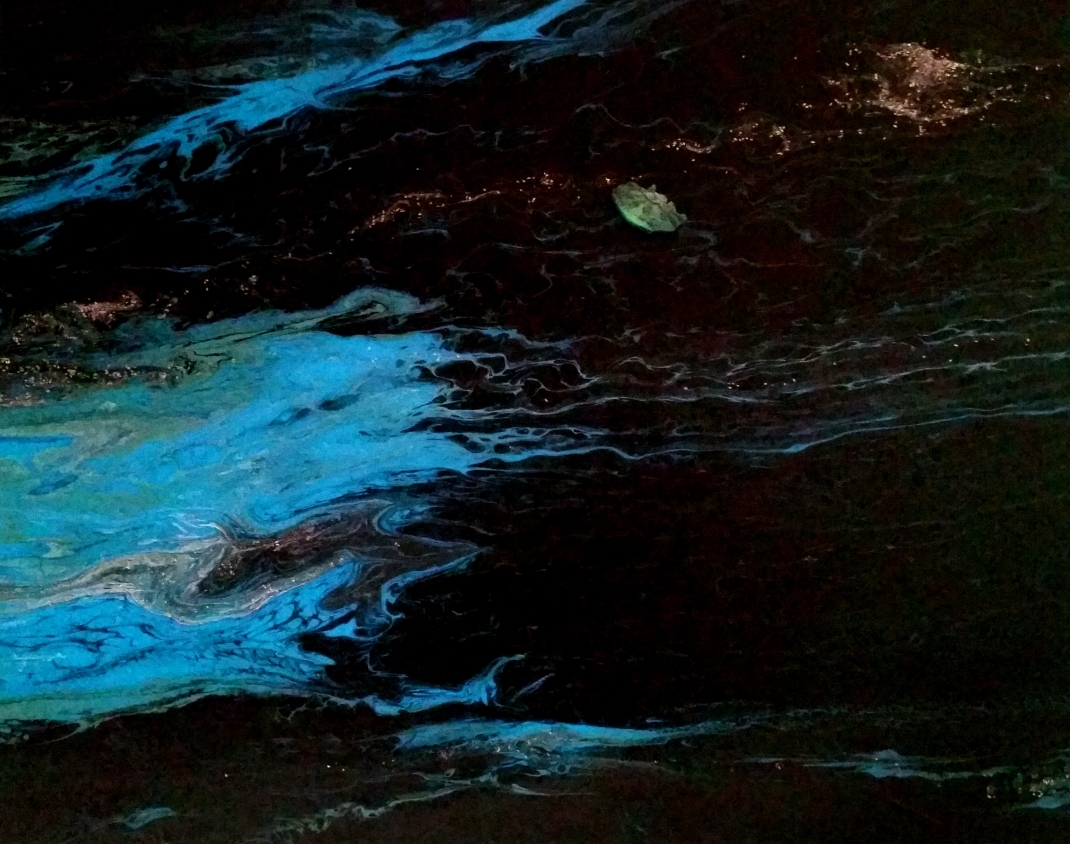 Then to make this bespoke piece extra special for Mr. CraftyPaws, I added an image of the Millenium Falcon that I found online. I sized it and then printed and fussy cut it out 6 times so that I could create a bit of dimension by adding thin double sided foam adhesive between each layer. Then I coated the top image with a bit of Gloss Mod Podge before finding it a home in this galaxy painting.
Click the following picture to watch the process video of this acrylic pour (sorry I lost the tipping part of the process):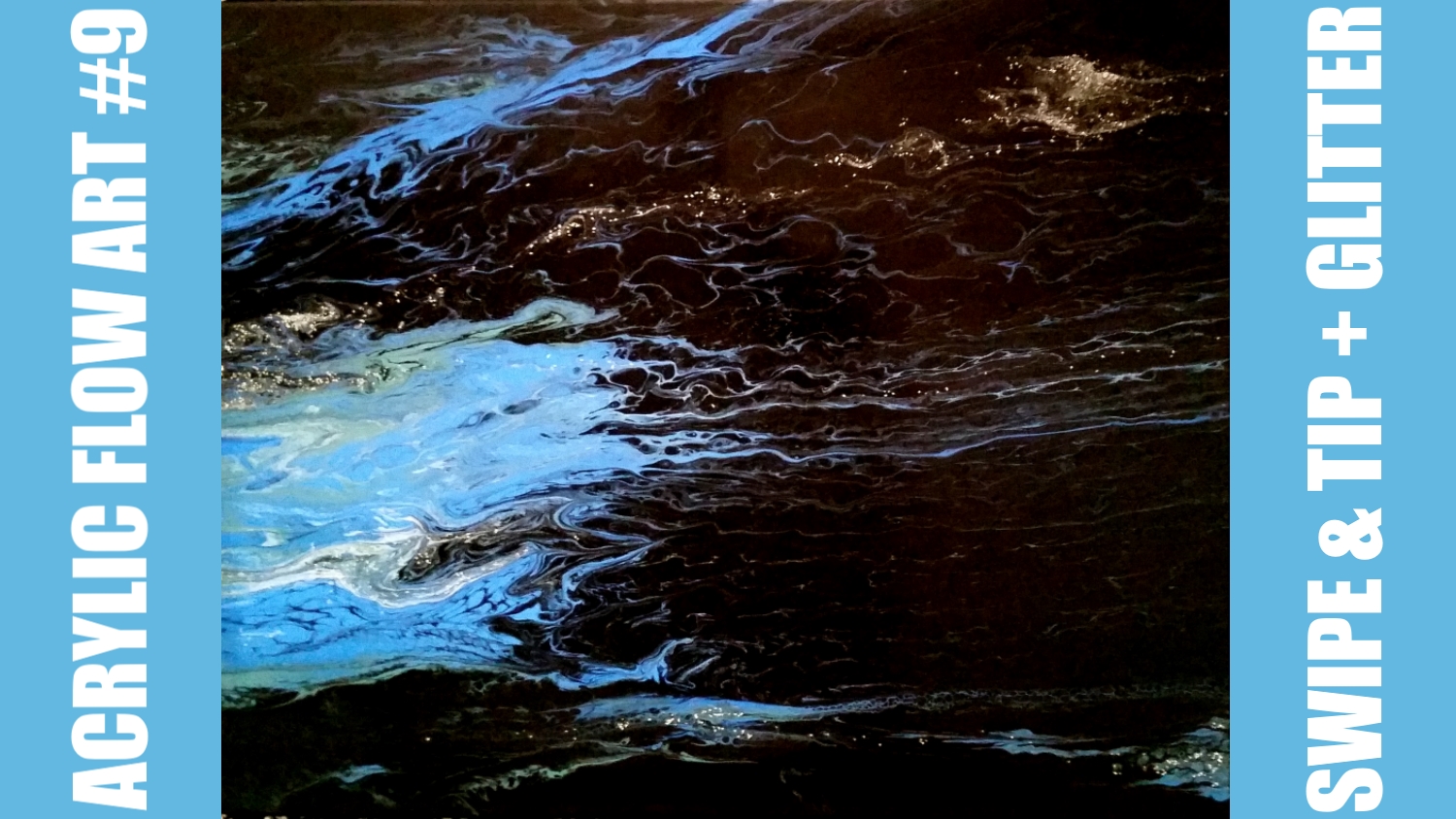 Disclosure: Many of the supplies I've used for today's project are linked. Some may be affiliate links, which means if you make a purchase I receive a small commission at no extra cost to you. I truly appreciate your support toward the costs of running this blog!
This painting is being entered into the following challenges:
Word Art Wednesday Anything Goes Challenge
Creatalicious Anything Goes with Optional No Squares or Rectangle Card Challenge
Card Mania Anniversary Challenge
613 Avenue Create Anything Goes with Optional Magic/Fantasy Challenge
Catch the Bug Anything Goes Challenge
The Corrosive Challenge Anything Goes
Simon Says Stamp Monday Sprinkles and Splatters Challenge