Is it bad that in the middle of the summer I am already looking forward to fall crafting?! Well, from all the products for sale at retail shops (I mean seriously, there are ceramic jack-o-lanterns at my local grocery chain!), I am not alone. LOL I started this pour with the thought of using up all my overflow paint drippings that I had scraped up and collected from prior pours that I mixed into a deep blue-black. I painted all the sides and corners of my Artist's Loft Level 2 24″ x 30″ Canvas (that I picked up when it was 70% off), then I poured the rest of the mixture to give a healthy thick coating over the entire surface. I was rather pleased with myself that this method really prevented any paint run-off or waste, and I was able to use up all this salvaged paint! 🙂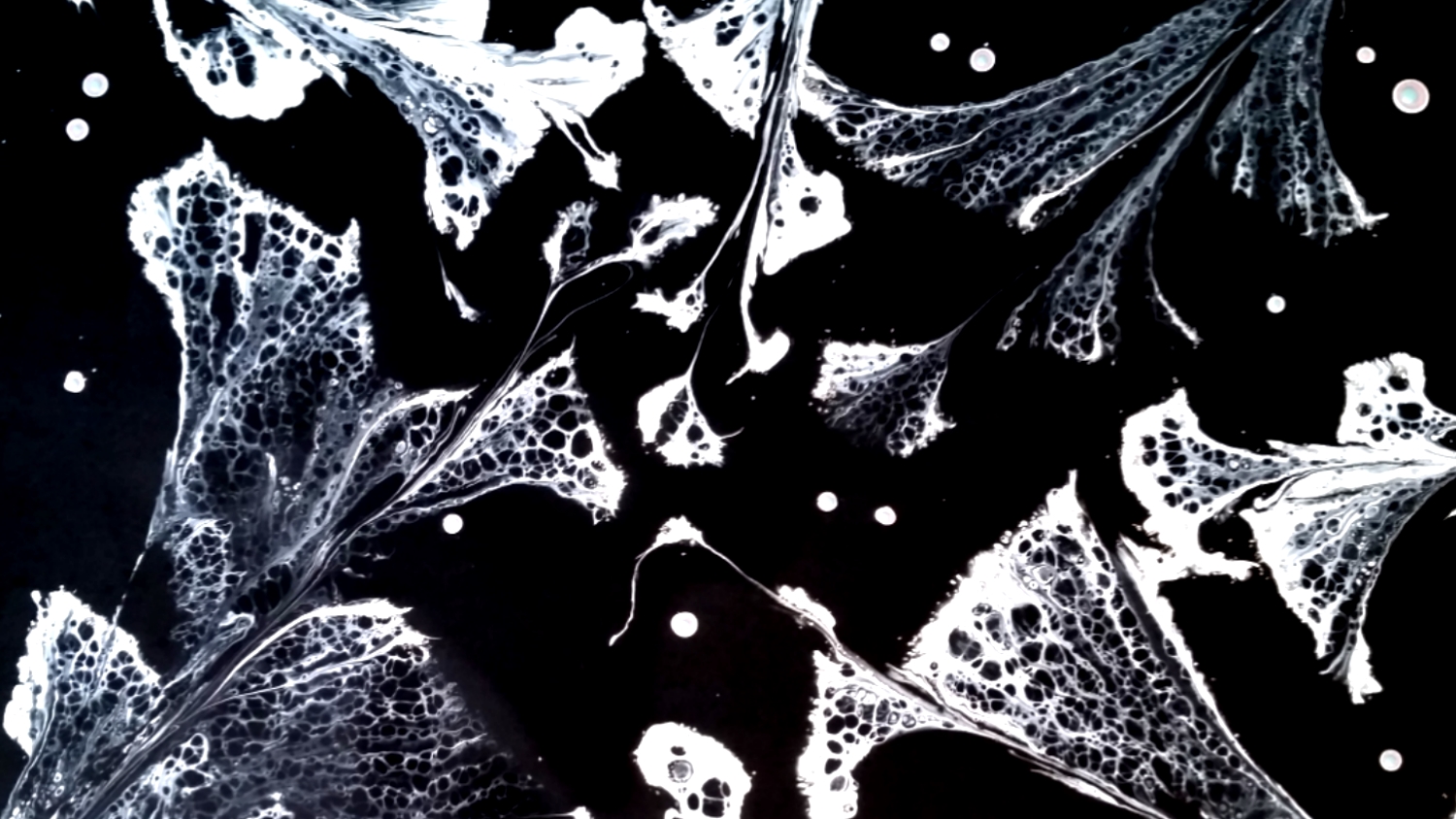 Next I mixed a small container of white acrylic paint (1 part paint to 2 parts Flood Floetrol but no treadmill silicone) in a shallow plastic container (to facilitate easy dipping). Then I took different lengths of an inexpensive white yarn that I had in my stash and dipped them into the white paint. I wanted a fulsome array of foliage coming from all directions so I went about laying down each string in a back-and-forth pattern from the center of the canvas, ending at the edges. As I pulled each strand of yarn toward the edge, beautiful cell-rich branches of leaves formed. The cells appeared like magic and created the look/feel of skeleton leaves.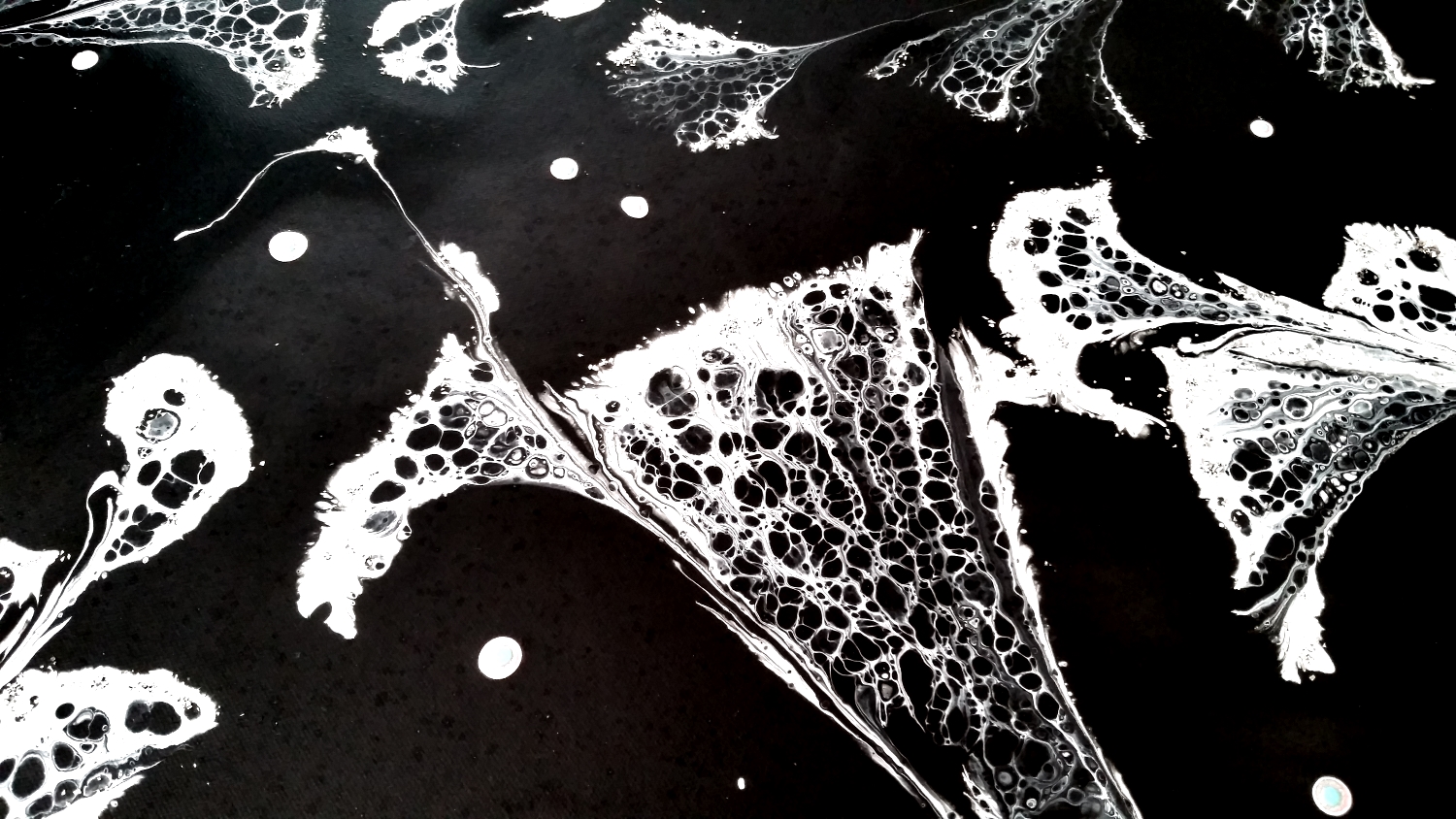 For some finishing touches, I added dots of white paint in some of the empty dark background areas. Then to add just a hint of color I added over top of each white dot, a dab of leftover pink paint, topped again with Martha Stewart Multi-Surface Glitter Acrylic in Antique Silver Paint and then topped again with DecoArt Americana Bahama Blue Acrylic Paint. After seeing the hints of shine that came from the glitter paint, I decided to sprinkle on the whitest parts of the skeleton leaves some Melissa Francis Glass Glitter in Silver. I love the extra bit of drama that comes from these bits of sparkle.
Click the following picture to see the process of creating this canvas titled, "Skeleton Leaves":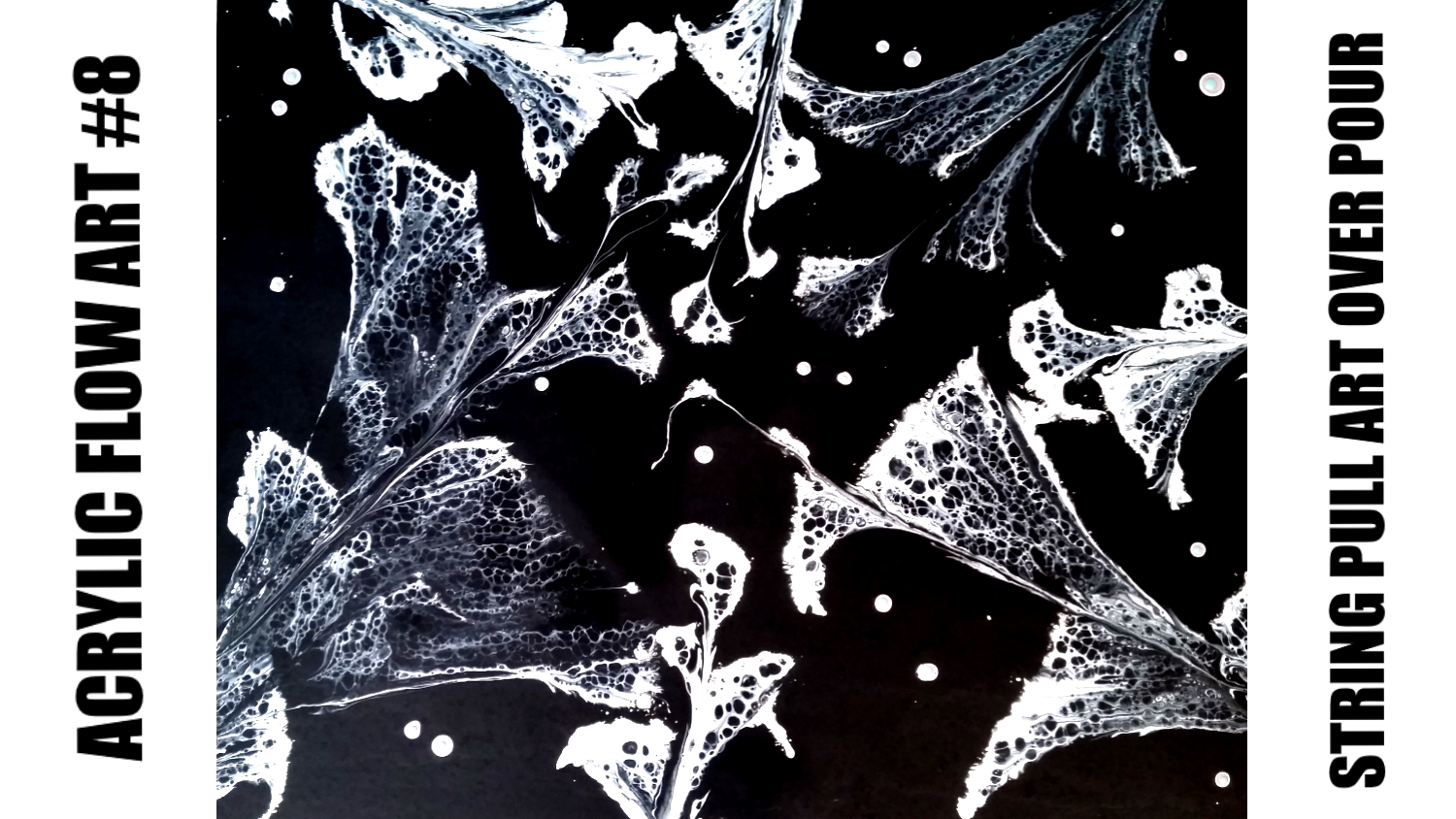 Disclosure: Many of the supplies I've used for today's project are linked. Some may be affiliate links, which means if you make a purchase I receive a small commission at no extra cost to you. I truly appreciate your support toward the costs of running this blog!
This canvas is being entered into the following challenges:
Word Art Wednesday Anything Goes Challenge
Creatalicious Anything Goes with Optional Under the Sea or Fairytales Challenge
Addicted to CAS Masculine Challenge
Lil Patch of Crafty Friends Anything Goes Challenge
Through the Craft Room Door Anything Goes Challenge – WINNER
613 Avenue Create Anything Goes with Optional Magic/Fantasy Challenge
Crafter's Castle Anything Goes with Optional Elegant/Shabby Chic Challenge
Pause Dream Enjoy Anything Goes Challenge
The Corrosive Challenge Anything Goes