Whew! I did a lot of Copic coloring along with the wonderful 30 day coloring challenge with Kathy Racoosin's #thedailymarker30day challenge. For demonstration purposes, I again used various images from The Greeting Farm's Magical Kit stamp set.
This image from my Copic coloring tutorial series this week, episode 7 was actually adding some grays to an image I colored up last week. I think adding the W7 and W9 really added a lot of visual pop to her hair:
The next image for episode 8 I started out coloring aqua or teal hair but then changed my mind after a blob of ink came out. I actually think this brunette with teal highlights came out cuter, and I believe mistakes can sometimes help us get to better than planned results! Basically I think this video reinforces the idea that we should be enjoying the process of coloring and go with the flow:
I used the following Copic colors to color up the above cutie: E50, E51, E21, E11, BV00, R20, B18, BG11, BG13, Y15 and Y17. Her hair is colored with BG11, BG13, BG15, C8 and C9. I used a Distress Ink Marker (the fine tip side) in Salty Ocean for the pupils of her eyes.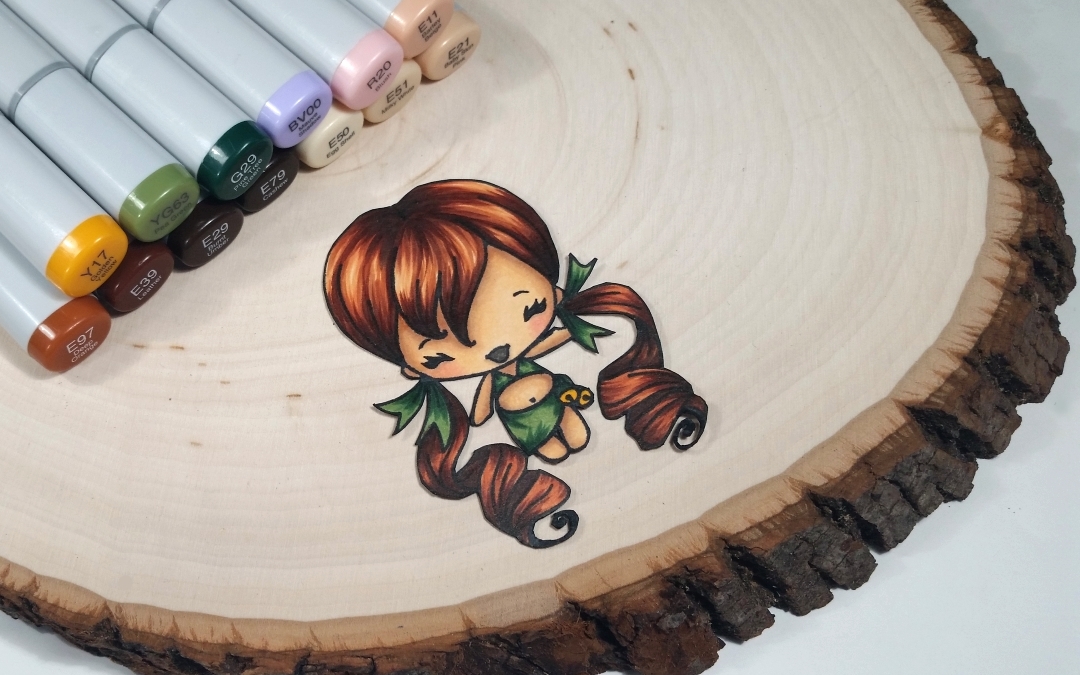 The above auburn haired cutie I colored up with the following Copic colors, but there sorry to say there is no video for this one (suffering from a flu, I just couldn't get to videotaping and editing): Skin: E50, E51, E21, E11, R20, BV00; Clothes: YG63, G29 and Y17; and Hair: E97, E39, E29 and E79.
For the latest coloring video in the series, I veered from hair coloring to focus on the much-requested skin and eyes. I used the following Copic colors for the skin – E51, E53, E21, E11, R20, BV00 – and then used a Tim Holtz Distress Marker in Salty Ocean again for the pupils of her eyes.
The finished fairy image from the above video has wild colored hair and outfit (it was my reaction to a very gray and gloomy day) using the following Copic colors: V04, V06, V09, RV04, Y11, Y13, YR04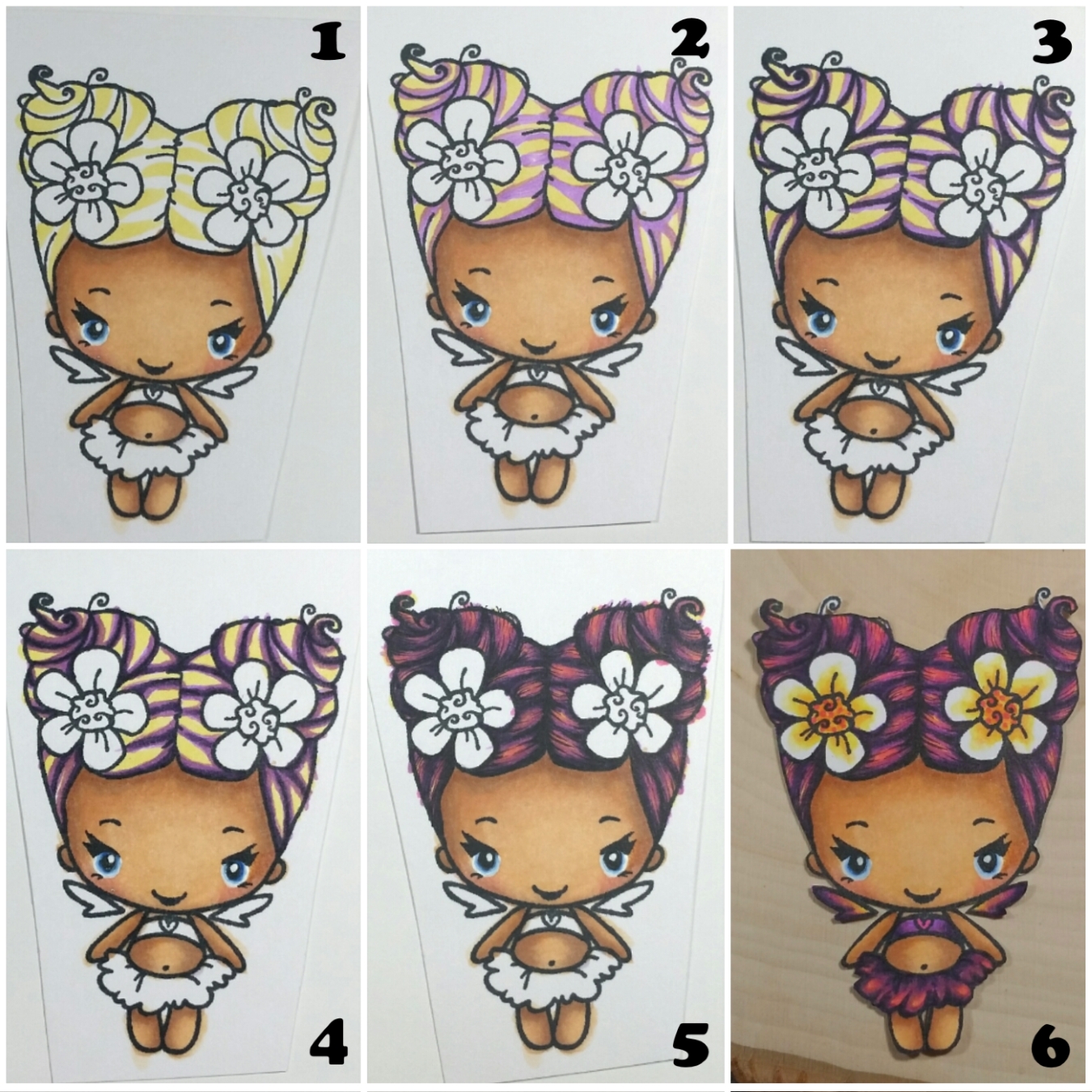 I hope you are enjoying these Copic coloring series. Next week, I'll be trying to share how I color fur!